LA PEROUSE (de), Jean François (1741-1788)
Autograph letter signed « Laperouse » to Poussielgue
Paris, 18th June 1785, 1 page in-8, address on verso
"I will be gone from Brest…"
EUR 12.500,-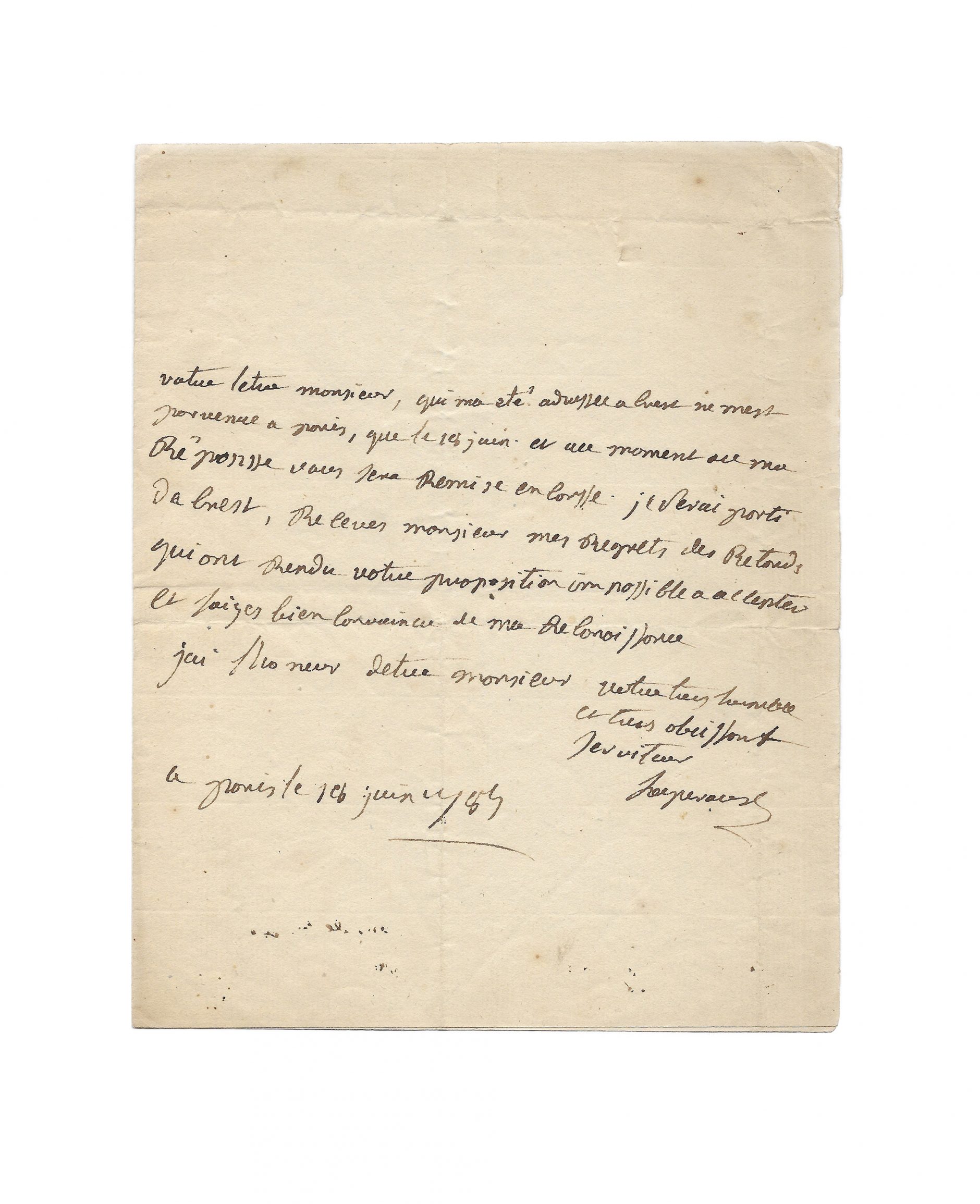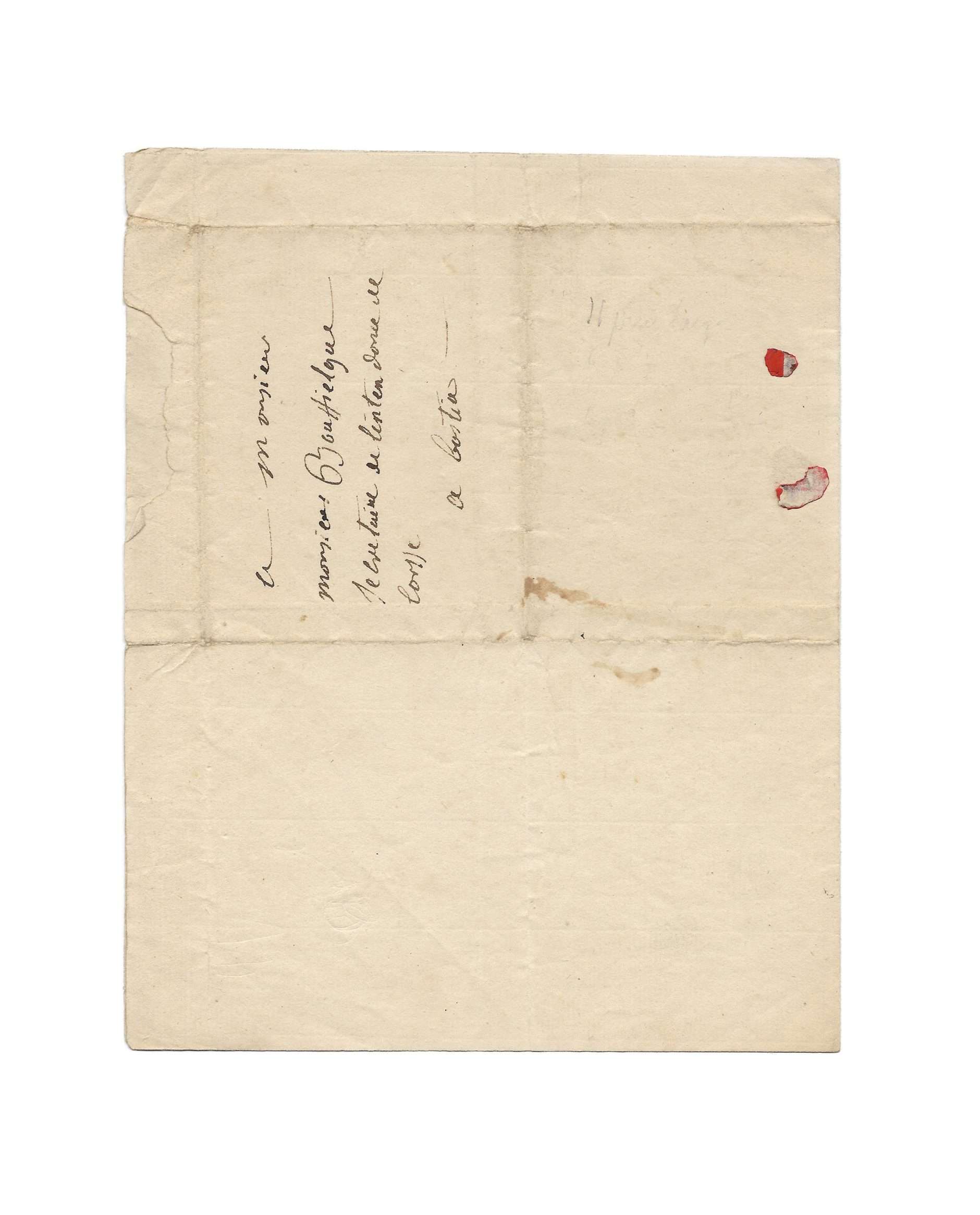 Fact sheet
LA PEROUSE (de), Jean François (1741-1788)
Autograph letter signed « Laperouse » to Poussielgue
Paris, 18th June 1785, 1 page in-8, address on verso
Slight tear on verso due to the opening of the wax seal
One of the last known Laperouse letters written shortly before his circumnavigation journey (1st August 1785), and from which he would not return.
---
« Votre lettre monsieur, qui ma eté adressee à brest ne mest parvenue a paris, que le 18 juin et au moment ou ma réponse vous sera remise en corse, je serai parti de brest, Recevez monsieur mes regrets des retards qui ont rendu votre proposition impossible a accepter et soiyes bien convaincu de ma reconoissance. Jai lhoneur detre monsieur votre tres humble et tres obeissant serviteur Laperouse »
---
It was under the impulsion of King Louis XVI that a "discovery" expedition, called the Expedition Lapérouse departed from Brest on August 1, 1785. This expedition's goal was to explore the Pacific Ocean in spirit of the British explorer James Cook, or even to circumnavigate the globe. The fate of this expedition was, as everyone knows, tragic. Both La Boussole and L'Astrolabe ended up shipwrecked on the shores of Vannikoro, causing the death of the whole crews.
Autograph letter signed from La Pérouse are very scarce.