DE GAULLE, Charles (1890-1970)
Autograph letter signed « C de Gaulle » to his sister in law Marie « Cada » Vendroux
[Colombey-les-Deux-Elglises] 2 May 1970, 1 page and 1/2 in-8
"Je ne regrette rien"
EUR 1.900,-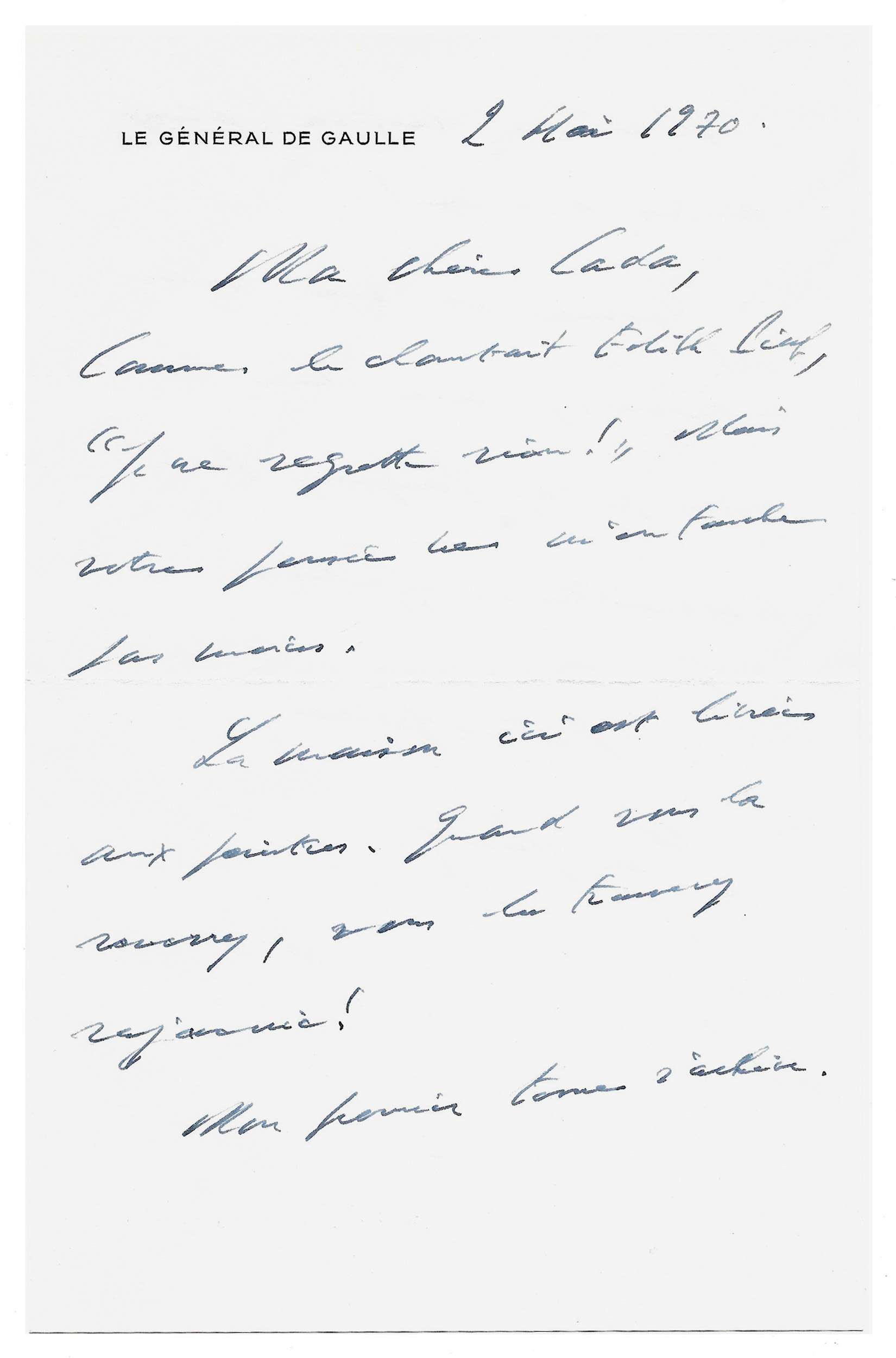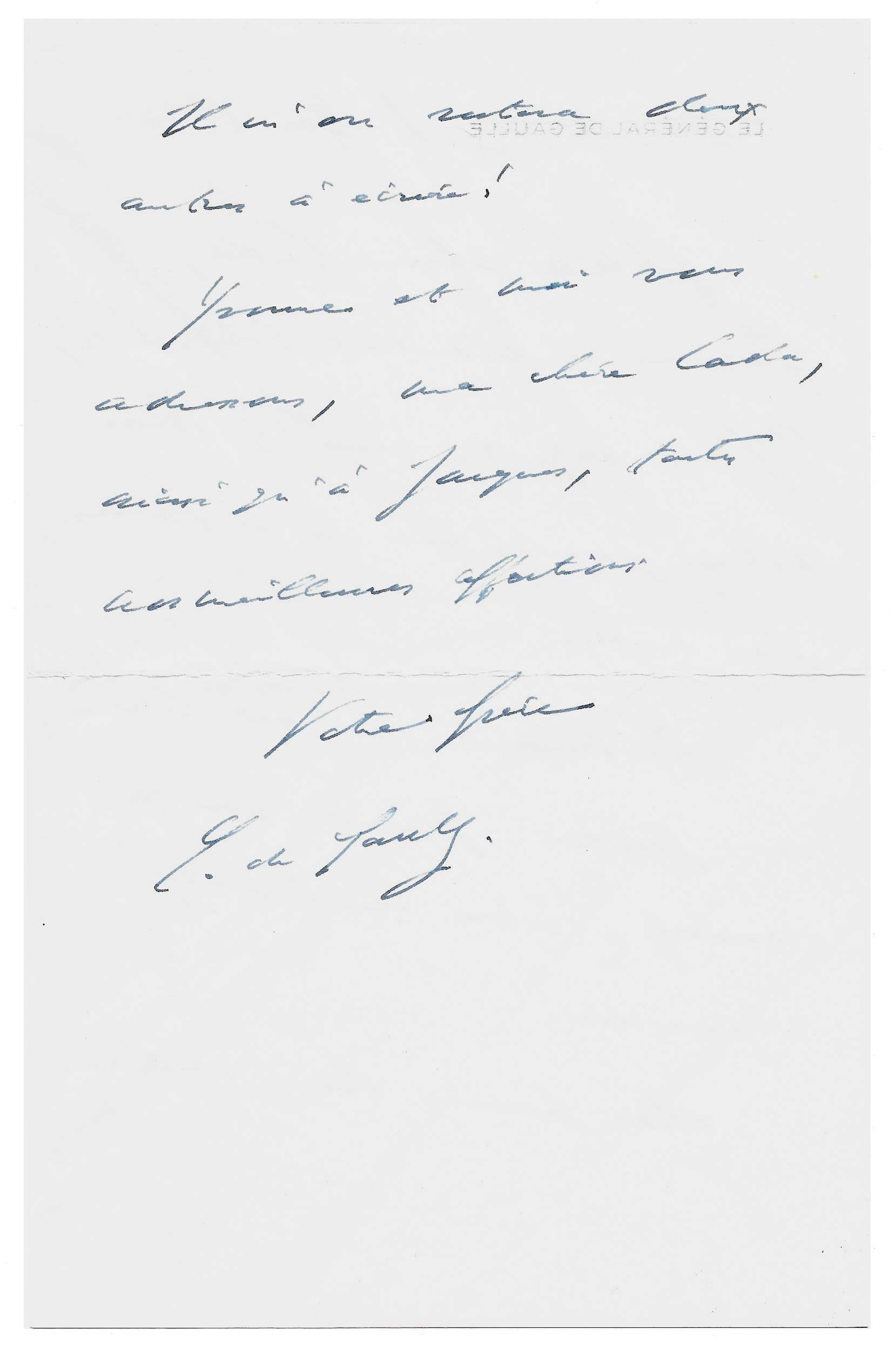 Fact sheet
DE GAULLE, Charles (1890-1970)
Autograph letter signed « C de Gaulle » to his sister in law Marie « Cada » Vendroux
[Colombey-les-Deux-Elglises] 2 May 1970, 1 page and 1/2 in-8. Le Général de Gaulle letterhead.
Fold mark
"Je ne regrette rien"
---
Ma chère Cada,

Comme le chantait Edith Piaf, "je ne regrette rien!", mais votre pensée ne m'en touche pas moins.
La maison est ici livrée aux peintres. Quand vous la reverrez, vous la trouverez rajeunie ! Mon premier tome [des Mémoires d'espoir] d'achève. Il m'en restera deux autres à écrire !
Yvonne et moi vous adressons, ma chère Cada, ainsi qu'à Jacques, toutes nos meilleures affections.
Votre frère
C. de Gaulle
---
The Général de Gaulle had given his resignation following the referendum on Senate reform and regionalization on 27 April 1969.
By quoting Edith Piaf, he probably refers to it in this letter, just over a year after his resignation.
He was then in the middle of writing his Memoirs which remained unfinished, he died on November 9, 1970.