DELACROIX, Eugène (1798-1863)
Autograph letter signed « E Delacroix » to a unknown recipient
[Paris, 6 rue de Fürstenberg], 15 July 1863
« I am keeping the room and unable to get out »
EUR 2.200,-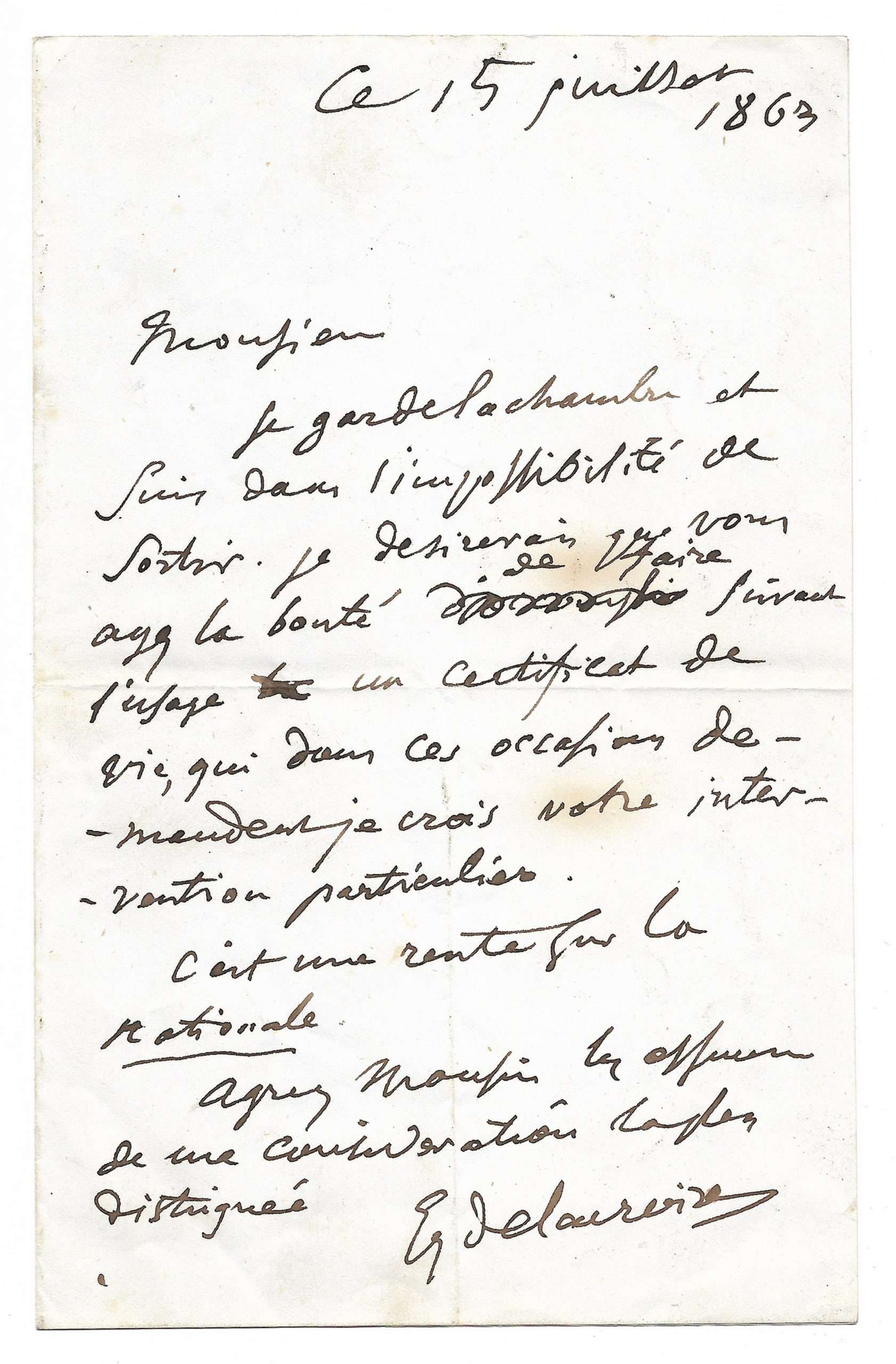 Fact sheet
DELACROIX, Eugène (1798-1863)
Autograph letter signed « E Delacroix » to a unknown recipient
[Paris, 6 rue de Fürstenberg], 15 July 1863
1 page in-8 on double sheet.
Fold marks, some light stains.
Moving letter from Delacroix, one of his very last ones, less than a month before his passing
---
"Monsieur, Je garde la chambre et suis dans l'impossibilité de sortir. Je désirerais que vous ayez la bonté de faire suivant l'usage un certificat de vie, qui dans ces occasions demandent je crois votre intervention particulière. C'est une rente sur la national. Ayez monsieur les assurances de ma considération la plus distinguée. E Delacroix"
---
Delacroix's health had considerably deteriorated at the beginning of july 1863, evidenced here by an unporecise writing. The following week, he would confess to his long term friend George Sand « Writing is for me unbearable« . He would pass away on August 13th 1863.
This letter is not published in the general correspondance by Joubin.