HUGO, Victor (1802-1885)
Original photograph by Pierre Petit
Period albumen print (1861). Name card format
The very first photograph of Victor Hugo with a beard
EUR 350,-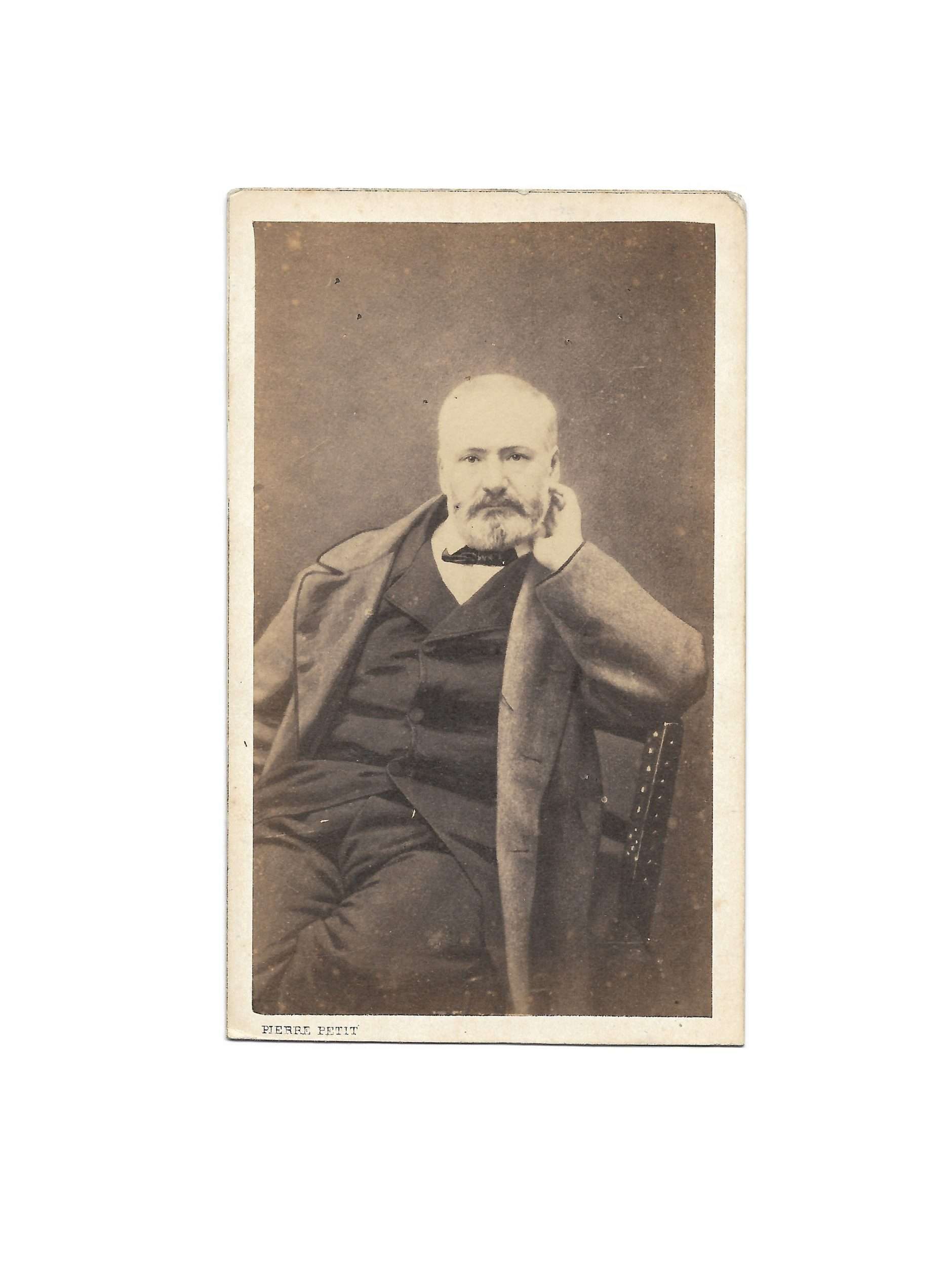 Fact sheet
HUGO, Victor (1802-1885)
Original photograph by Pierre Petit
Period albumen print (1861). Name card format (5.3 x 7.2 cm)
Glued to cardboard. Credit from the photographer on both sides.
Old traces of glue on the back without affecting the photographer's credit, some tiny spots.
The very first photograph of Victor Hugo with a beard
---
Following a serious sore throat, the poet decides to grow a beard:
"I let my beard grow to see if it will protect me from sore throats"
In a letter from 1845, he said:
"A man's head must be beautiful, well shaped by intelligence and well illuminated by thought, to be beautiful without a beard; a human face must be ugly, irreparably distorted and degraded by the narrow ideas of vulgar life, to be ugly with the beard. So let your beards grow, all of you who are ugly, and who would like to be beautiful!"
Behind the beard, the symbol. In addition to this aesthetic aspect that characterized him until his death, it was also meant to defy the imperial power that had decreed the beard forbidden in the teaching profession.