KESSEL, Joseph (1898-1979)
Autograph manuscript signed – « Le Chant des partisans »
[N.d.n.p] one page in-8
Superb and rare manuscript of Kessel's first lyrics from Le Chant des partistans, the French Resistance's most popular song during World War II
SOLD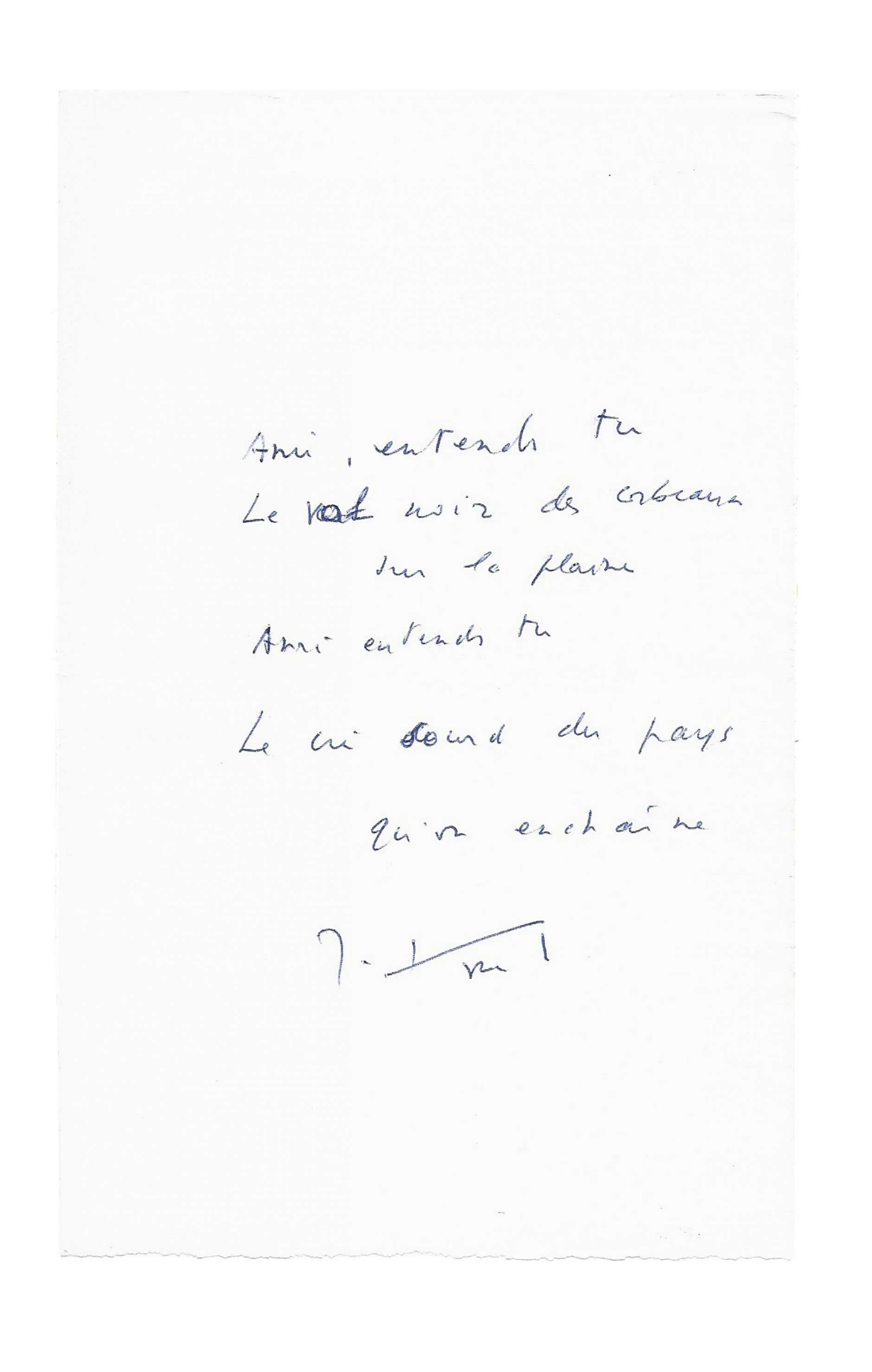 Fact sheet
KESSEL, Joseph (1898-1979)
Autograph manuscript signed – « Le Chant des partisans »
[N.d.n.p] one page in-8
Superb and rare manuscript of Kessel's first lyrics from Le Chant des partistans, the French Resistance's most popular song during World War II
---
« Ami, entends-tu
Le vol noir des corbeaux sur la plaine
Ami entends-tu
Le cri sourd du pays qu'on enchaîne »…
---
French singer Anna Marly composed in 1941, in London, the melody of this song, after a popular Russian tune, since then whistled on the radio waves of France Libre.
On May 30, 1943, Joseph Kessel and his nephew Maurice Druon wrote the lyrics in London.
Anthem of the Resistance and symbol of the struggle against the German occupier, Le Chant des partisans will become the most popular fighting song of France, after La Marseillaise and Le Chant du départ.
Our piece presents two variations in relation to the original manuscript:
On the plain instead of On our plains
The deaf cry instead of Those deaf cries
The original manuscript, classified as a National Treasure in 2006, is kept in the Legion d'honneur Museum in Paris.