[RIMBAUD] VERLAINE, Paul (1844-1896)
Les Hommes d'Aujourd'hui 
Original edition, n°318, 4 pp. in-4°
Proof copy with autograph corrections by Verlaine
EUR 8.500,-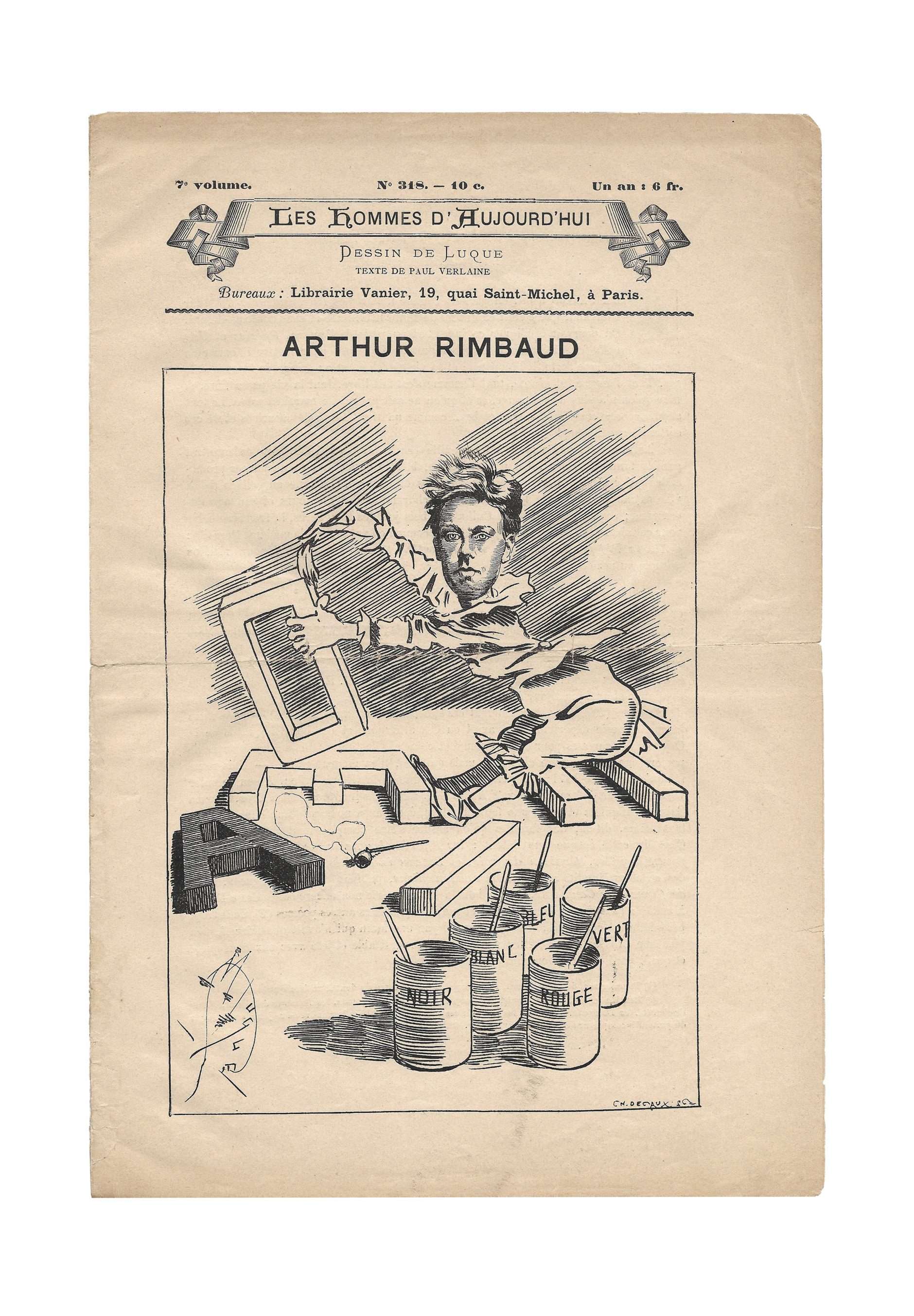 Fact sheet
[RIMBAUD] VERLAINE, Paul (1844-1896)
Les Hommes d'Aujourd'hui
Original edition, n°318, 4 p. in4°
Librairie Vanier, n°244 – Paris 19 quai St Michel
Fold marks, restored fold with Japon paper, some ink stains on the fourth folio
Proof copy with autograph corrections by Paul Verlaine rectifying a word of the Voyelles sonnet
---
Superb frontispiece in black made by Luque, representing Rimbaud painting vowels.
Printed booklet published by Léon Vanier (Paris, Jan. 1888).
We count in total less than five proof copies of this legendary publication. This particular copy, coming from one of the most prestigious Rimbaldian collections of the twentieth century, is all the more precious.
Bibliography:
Verlaine – Œuvres en prose complètes, éd. Jacques Borel, Pléiade, p. 799-804
Provenance:
Rodolphe Darzens
Bibliothèque Henry Saffrey, acquired from the above
Collection Jean Hugues, acquired from the above (Drouot, 20th March 1998, lot #20)