CHATEAUBRIAND (de), François-René (1768-1848)
Autograph letter signed « Chateaubriand » to a Monsieur
Paris, 23rd May 1821
"Politic is in this very moment a great obstacle to literary announcements"
SOLD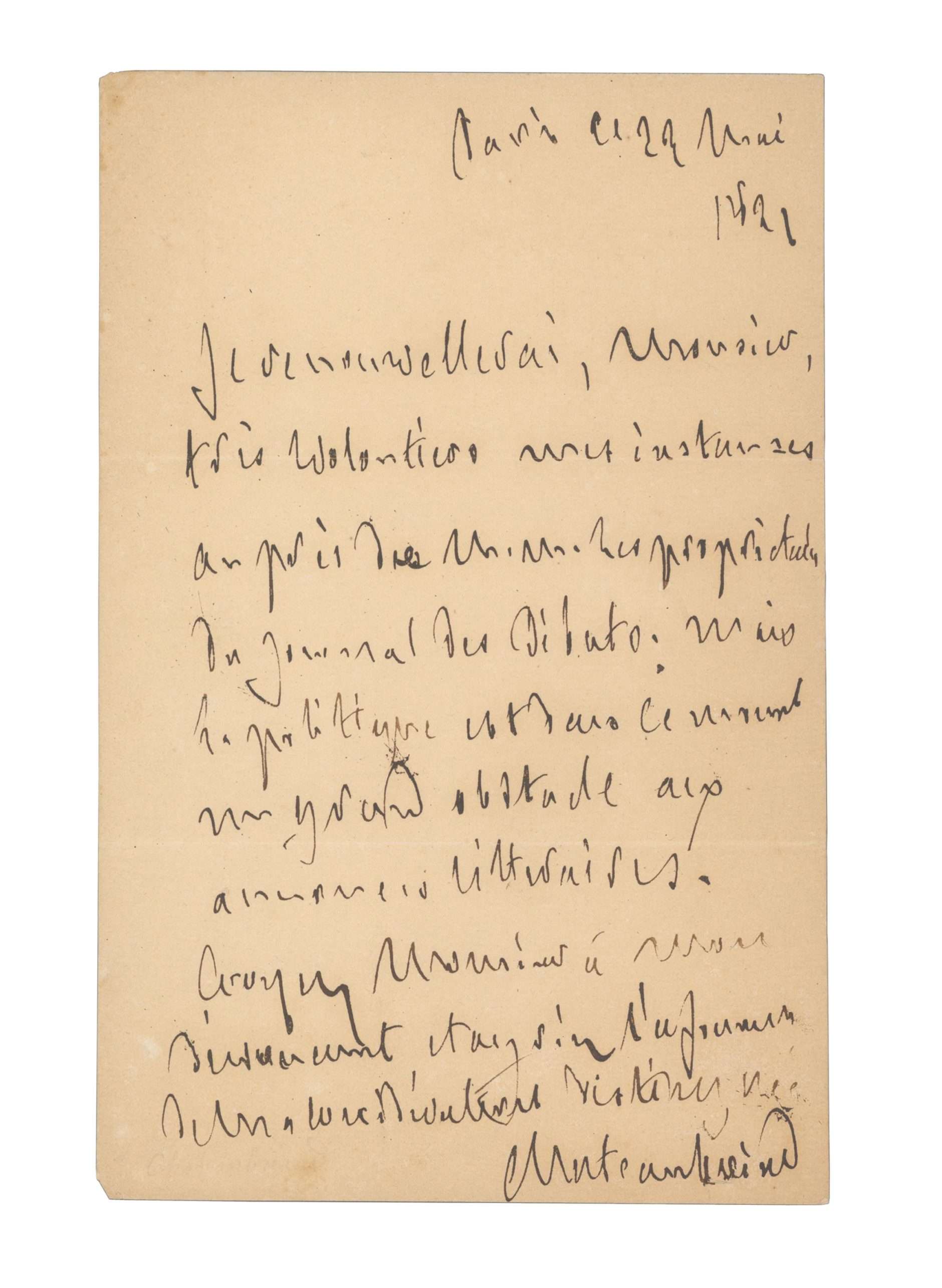 Fact sheet
CHATEAUBRIAND (de), François-René (1768-1848)
Autograph letter signed « Chateaubriand » to a Monsieur
Paris, 23rd May 1821, on double sheet in-8
Fold marks, slight tear on bottom of central margin without affecting the text
Nice letter from Chateaubriand, written only two weeks after Napoleon's passing.

---
"Je renouvellerai, monsieur, très volontiers mes instances auprès de M M les propriétaires du journal des débats, mais la politique est dans ce moment un grand obstacle aux annonces littéraires. Croyez Monsieur à mon dévouement et ayez l'assurance de mes considérations distinguées. Chateaubriand"
---
On May 5th 1821, Napoleon died in exile on the island of St. Hélène, two weeks before this letter was written. At the same time, a royal ordinance restored Chateaubriand to his title of Minister of State. After serving as ambassador in London the following year, he soon after became foreign minister.