DALÍ, Salvador (1904-198
Original drawings and autograph poem
N.p.n.d [c. 1935], 1 p. in-8° (16 x 20,5 cm)
« I empty my evil »

EUR 22.500,-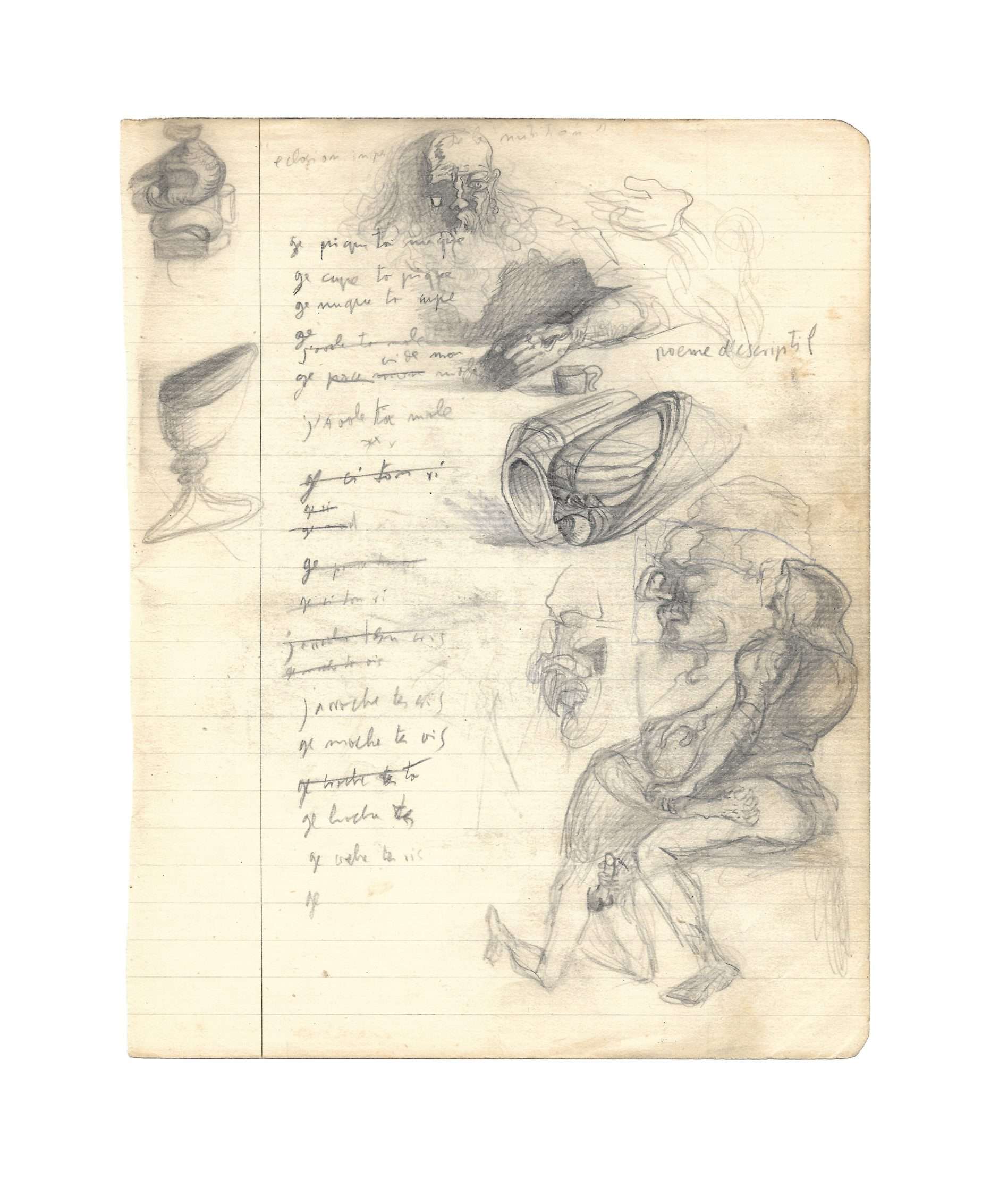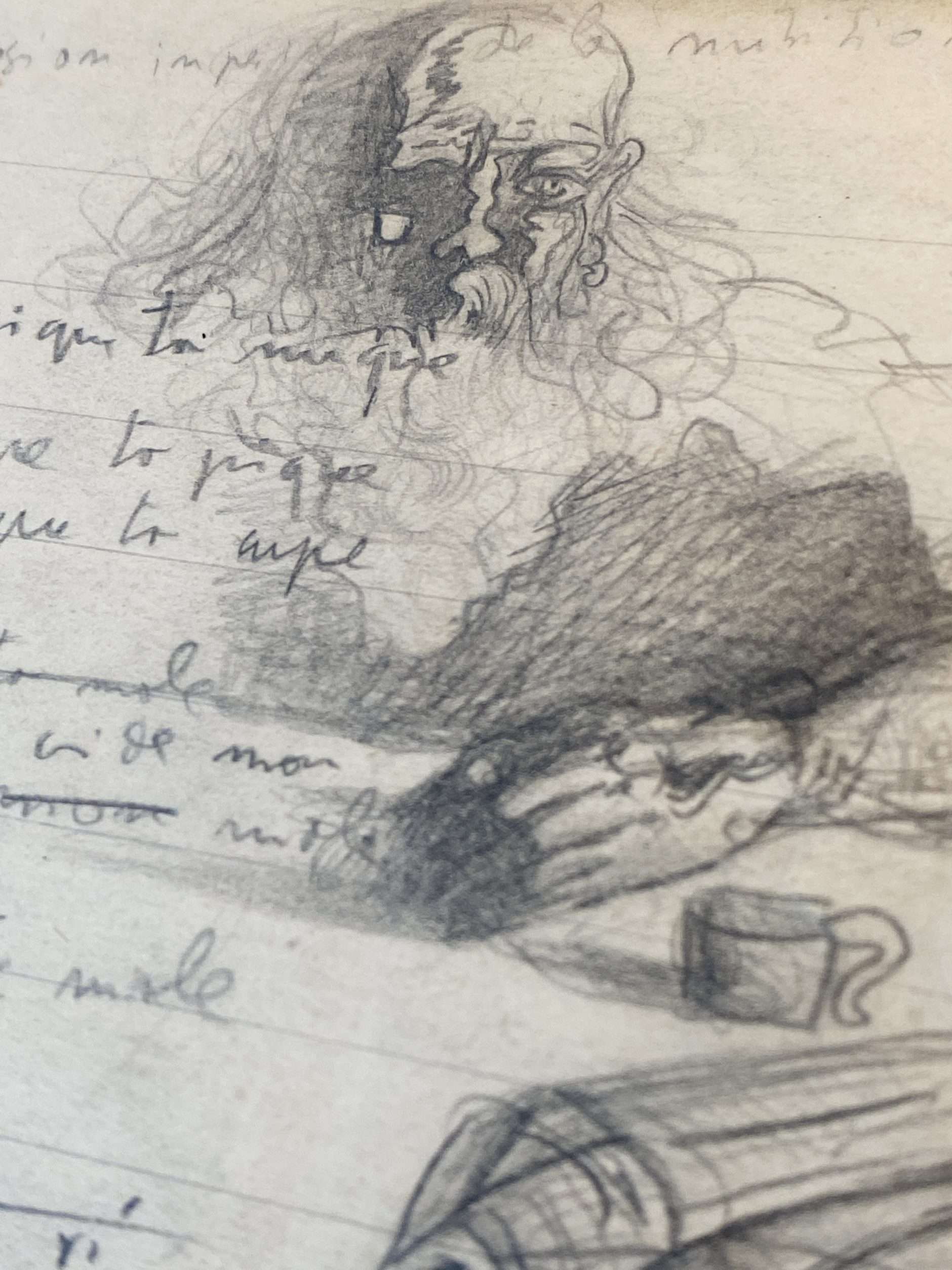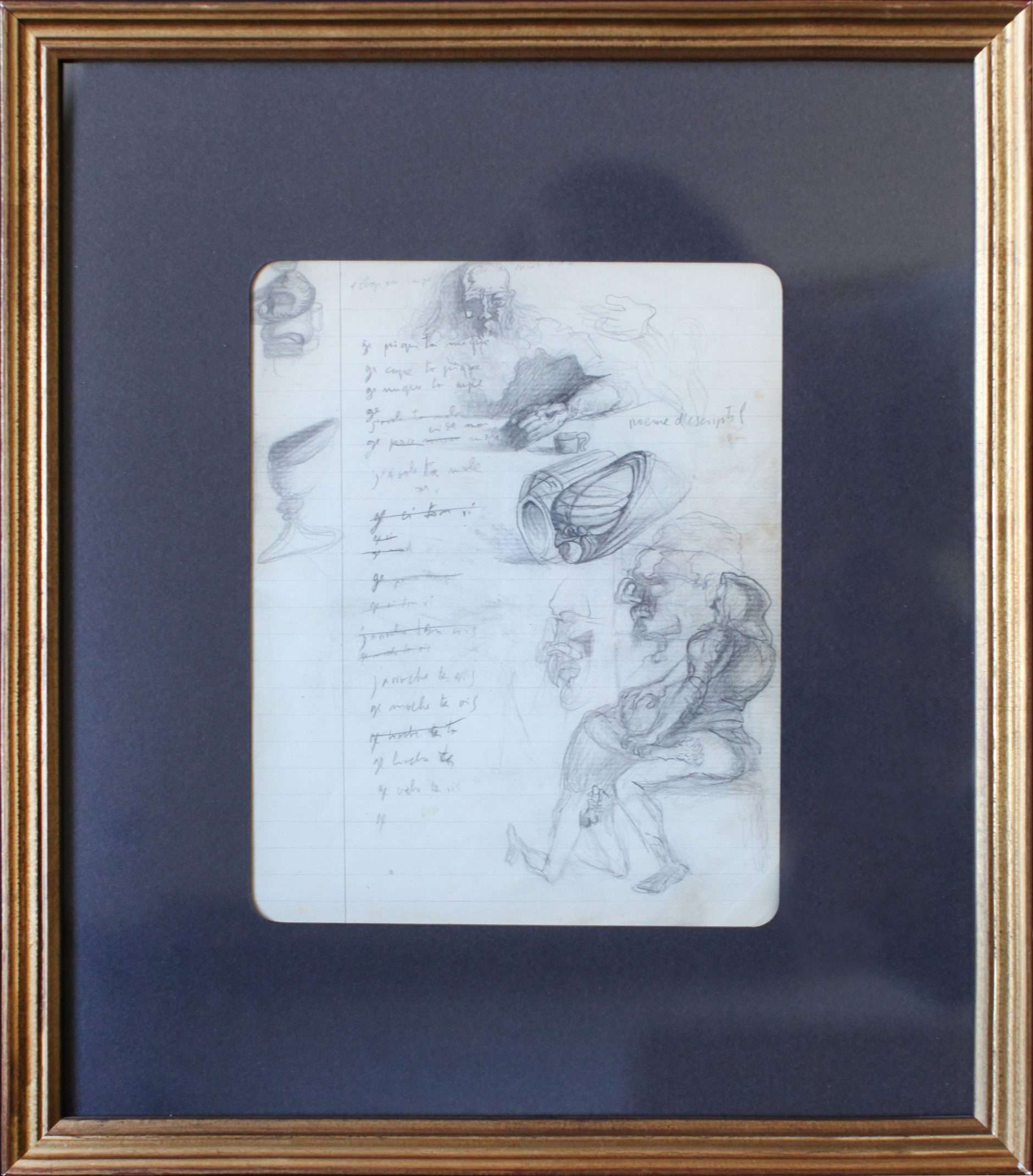 Fact sheet
DALÍ, Salvador (1904-198
Original drawings and autograph poem (charcoal on paper)
N.p.n.d [c. 1935], 1 p. in-8° (16 x 20,5 cm)
Some spots
Unpublished poem with superb pencil studies representing surrealist shapes, faces, as well as a masturbation scene
---
Superb pencil drawings, some of surrealist shapes, others representing faces or a scene of masturbation and fellatio.
The Catalan painter has added an exquisite corpse, which he calls "descriptive poem", which to our knowledge remained unpublished to this day.
Dalí titled the poem "imperceptible outbreak of nutrition", he writes, as usual, in phonetic French:
« ge pique ta nuque
ge coupe ton pique
ge nuque ta coupe
ge
j'avale ton mal
ge vide mon mal
J'avale ta male
[…] »
1935 is a turning point in the creation process for the Catalan master. Dalí found the surrealist works too limited, the impossibility of going further in the exploration of this world led him to proceed to a work of introspection leading to paranoia. He worked on this aspect of himself and studied the behavior of the mentally ill, especially people with paranoid tendencies. It will result from this research a method to open one's mind to the things of the invisible, of the unconscious through the use of the paranoid character present in each of us; it is called the Paranoia-Critical Method, or M.P.C. In painting this will result in the double or even multiple image to which he will remain attached for most of his life.
Provenance :
– Paul Eluard collection
– Georges Hugnet collection (acquired from the above)
– Jacques Desbrière collection (acquired from the above)
– Galerie Marignan, Paris (acquired from the above)
– Private collection (acquired from the above)
This work is recorded in the archives of Nicolas Descharnes under the reference d7065_1935