ELUARD, Paul (1895-1952)
Autograph poem signed "Paul Eluard"
N.d.n.p [c. 1925-1926], 1 page in-4 (240 x 240 mm)
"Cruelty is knotted and agile sweetness unravels"
SOLD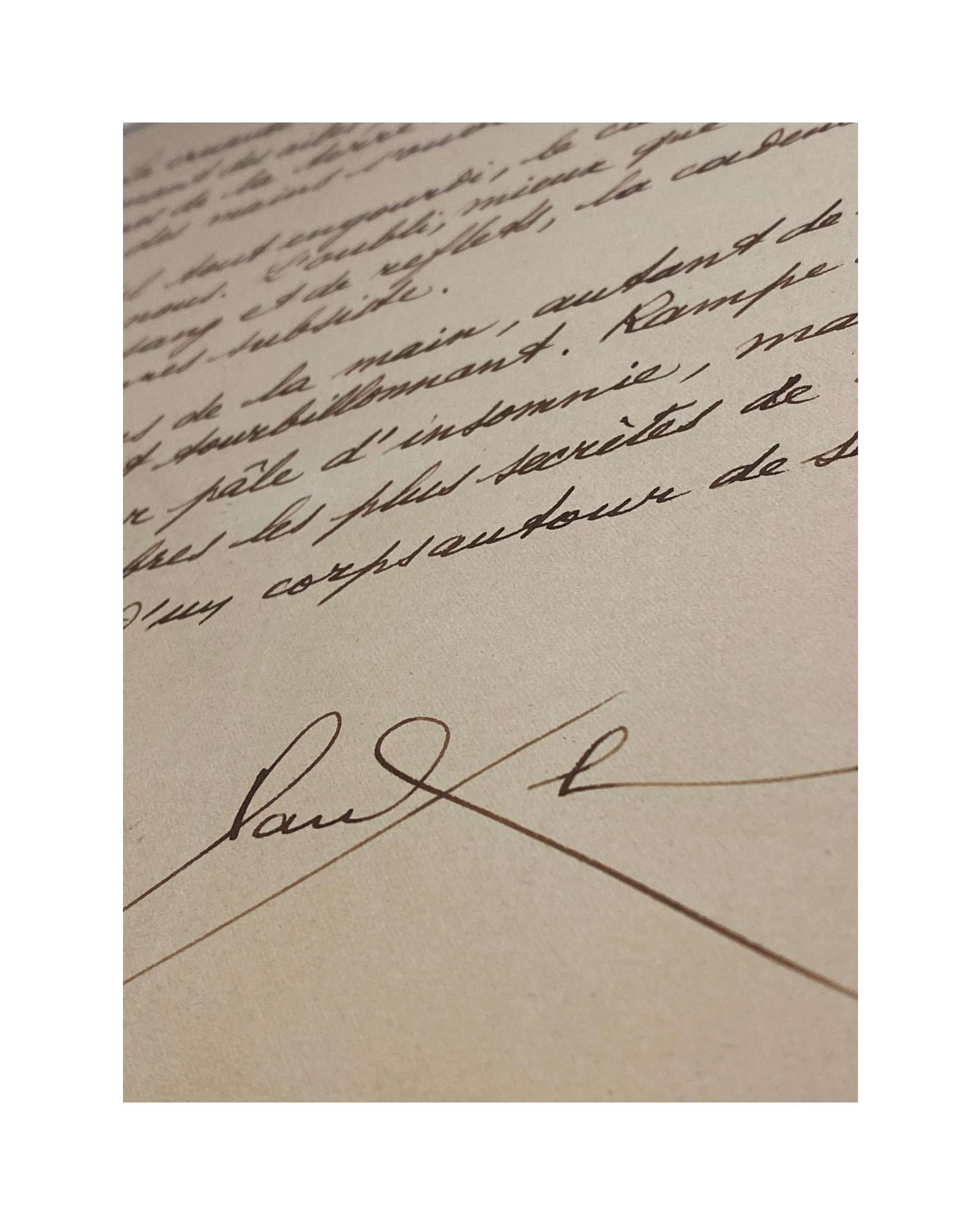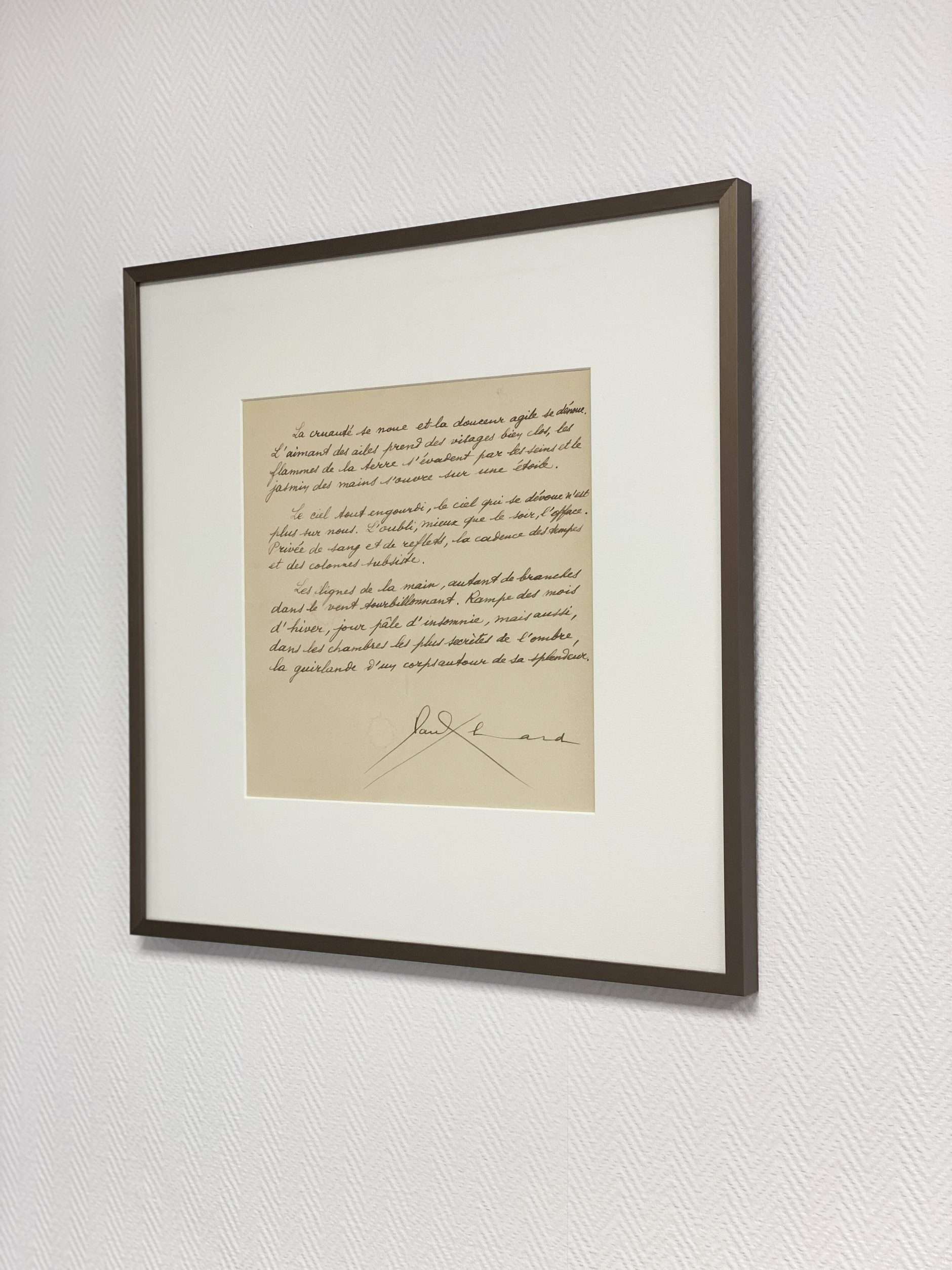 Fact sheet
ELUARD, Paul (1895-1952)
Autograph poem signed "Paul Eluard"
N.d.n.p [c. 1925-1926], 1 page in-4 (240 x 240 mm)
Mounted on thick cardboard, framed
Two transparent spots
Stunning poem by Éluard, from one of his most famous collections Capitale de la douleur
---
La cruauté se noue et la douceur agile se dénoue.
L'aimant des ailes prend des visages bien clos, les
flammes de la terre s'évadent par les seins et le
jasmin des mains s'ouvre sur une étoile.
Le ciel tout engourdi, le ciel qui se dévoue n'est
plus sur nous. L'oubli, mieux que le soir, l'efface.
Privée de sang et de reflets, la cadence des tempes
et des colonnes subsiste.
Les lignes de la main, autant de branches
dans le vent tourbillonnant. Rampe des mois
d'hiver, jour pâle d'insomnie, mais aussi,
dans les chambres les plus secrètes de l'ombre,
la guirlande d'un corps autour de sa splendeur.
Paul Eluard
---
Considered one of Éluard's most important poetic collections, Capitale de la douleur (its title was originally L'Art d'être malheureux) is published for the first time in The Révolution surréaliste (October 15, 1925).
This poem was taken up in the Cahiers du Sud, 1929, February, No. 108, not paged. The text bears the number VI in a set of studies entitled: André Masson. I. Les images d'André Masson.
The 113 poems in this collection could relate Capitale de la douleur to Les Fleurs du mal, much admired by Eluard (100 poems for the 1857 edition, 126 for baudelaire's 1861 edition) and even in the euphony of titles rhyming with each other in chiasm: Flowers/pain, evil/capital(e).
This work questions happiness; it exalts sometimes the joy of living, sometimes the feeling of bitterness and disillusionment, and plunges the dreamer into the heart of the world and its darkness, like another Spleen de Paris that would mix verse and prose, in a redefinition of modern beauty.
Pléiade : Œuvres complètes vol. 1 p. 181