HUGO, Victor (1802-1885)
Original photograph by Melandri
Period albumin print (c. 1881). Cabinet card format
Nice portrait of the poet surrounded by his grandchildren
SOLD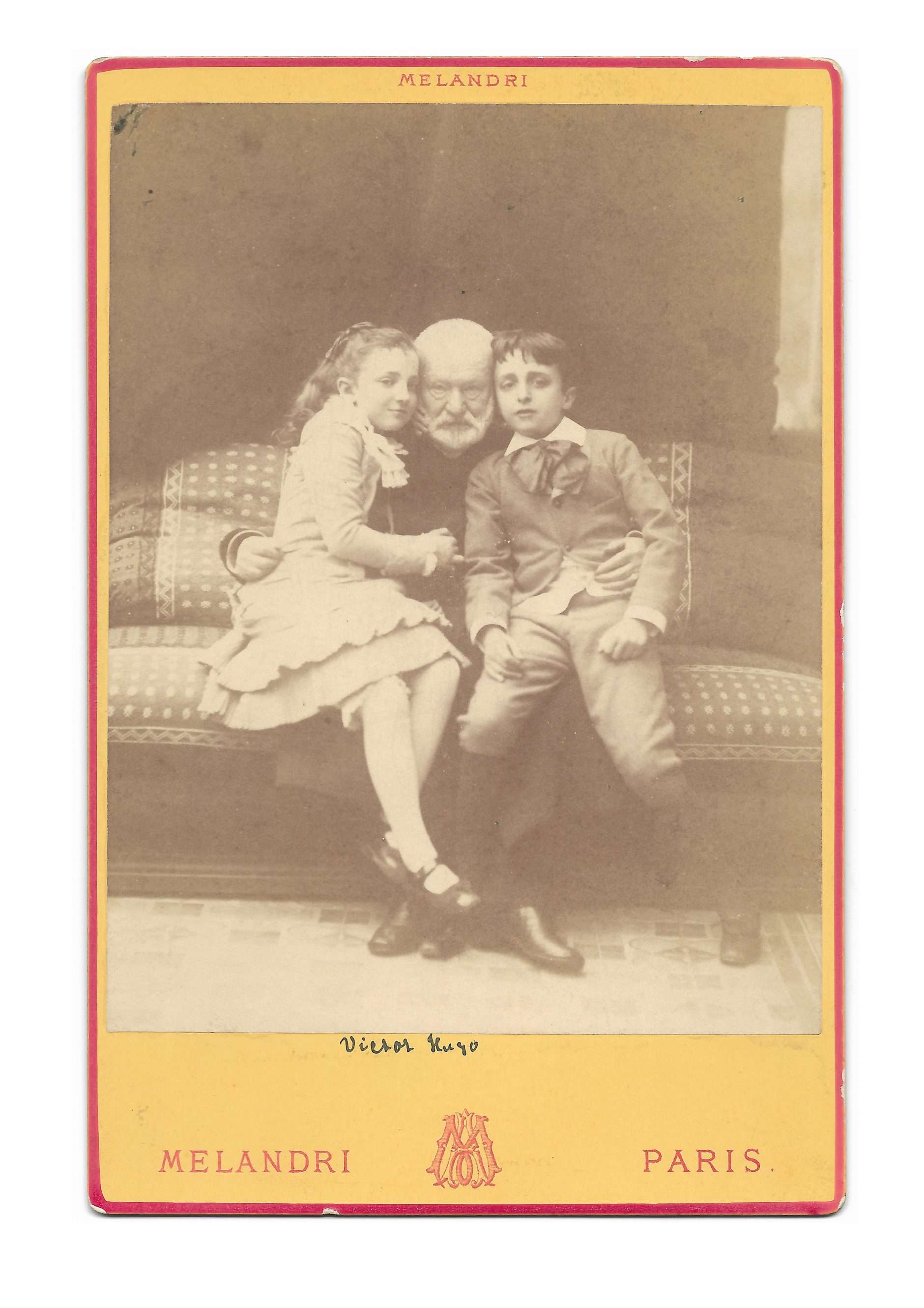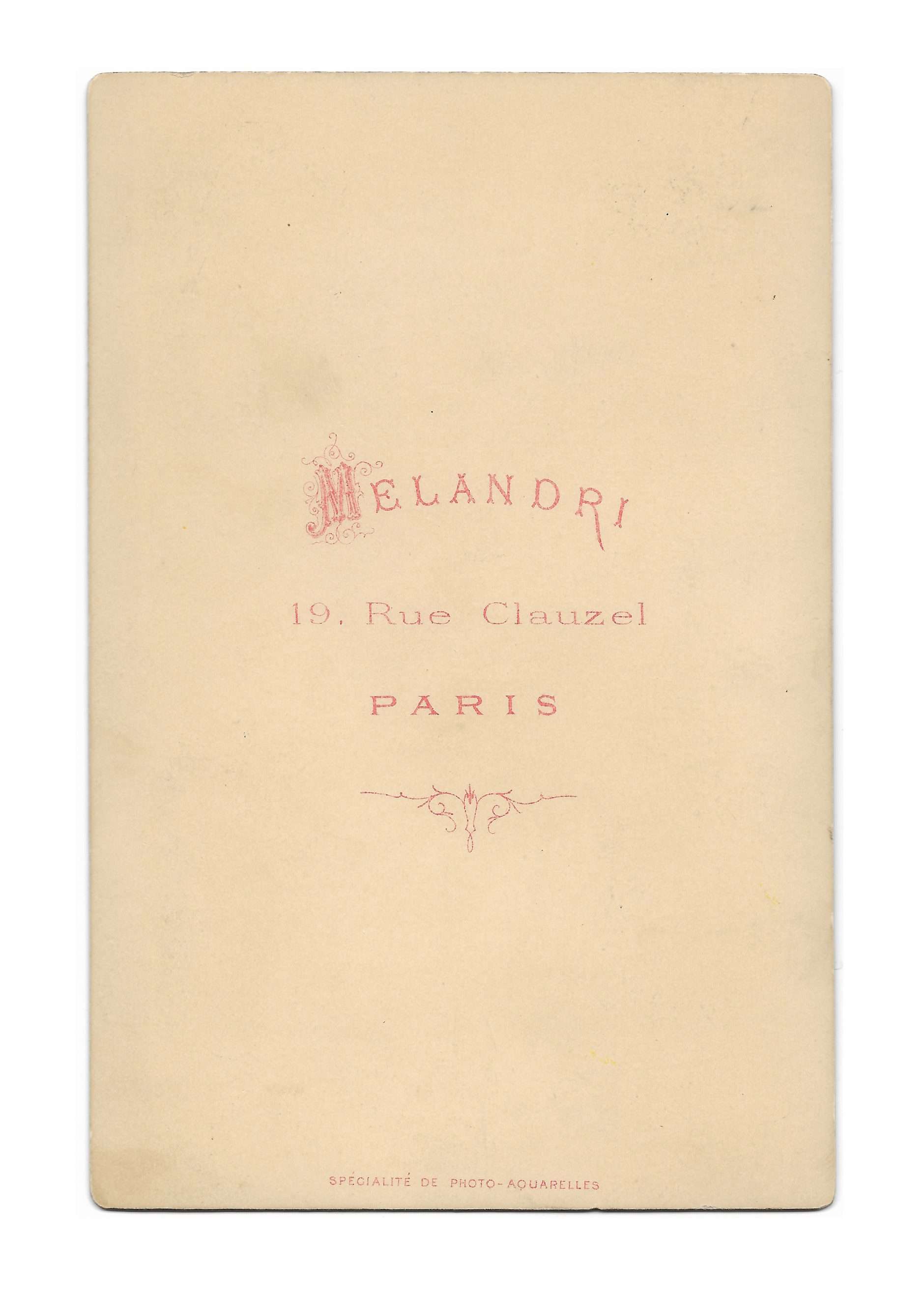 Fact sheet
HUGO, Victor (1802-1885)
Original photograph by Melandri (c. 1881)
Albumen print counter-glued on cardboard in card-cabinet format
Photographer's credit on editing, at 19 Clauzel Street, Paris
Spot on the upper left side, slightly frayed cardboard on margins.
Period nnotation "Victor Hugo" on the front, from an unknown hand.
---
Nice portrait of the great man surrounded by his grandchildren

This famous photograph of Victor Hugo is emblematic of his end of life. Following the death of his wife Adèle Foucher in 1868, and one of his sons, Charles, in 1871, Victor Hugo took charge of the education of his two grandchildren Georges and Jeanne. After having tasted the happiness of being a grandfather in exile in Vianden in 1871, he welcomed the children and their mother to Guernsey in the summer of 1872, and moved with them to Paris in 1874. It was during this period that he wrote several poems illustrating the behaviors and innocence associated with his grandchildren, all gathered in The Art of being a grandfather.