LAFAYETTE Gilbert du Mortier, marquis de (1757-1834)
Document signed "Lafayette" and cosigned "Bailly" by Jean-Sylvain Bailly
Paris, 1st September 1790, 1 page in-folio
Rare signature of Lafayette during the revolutionary period
SOLD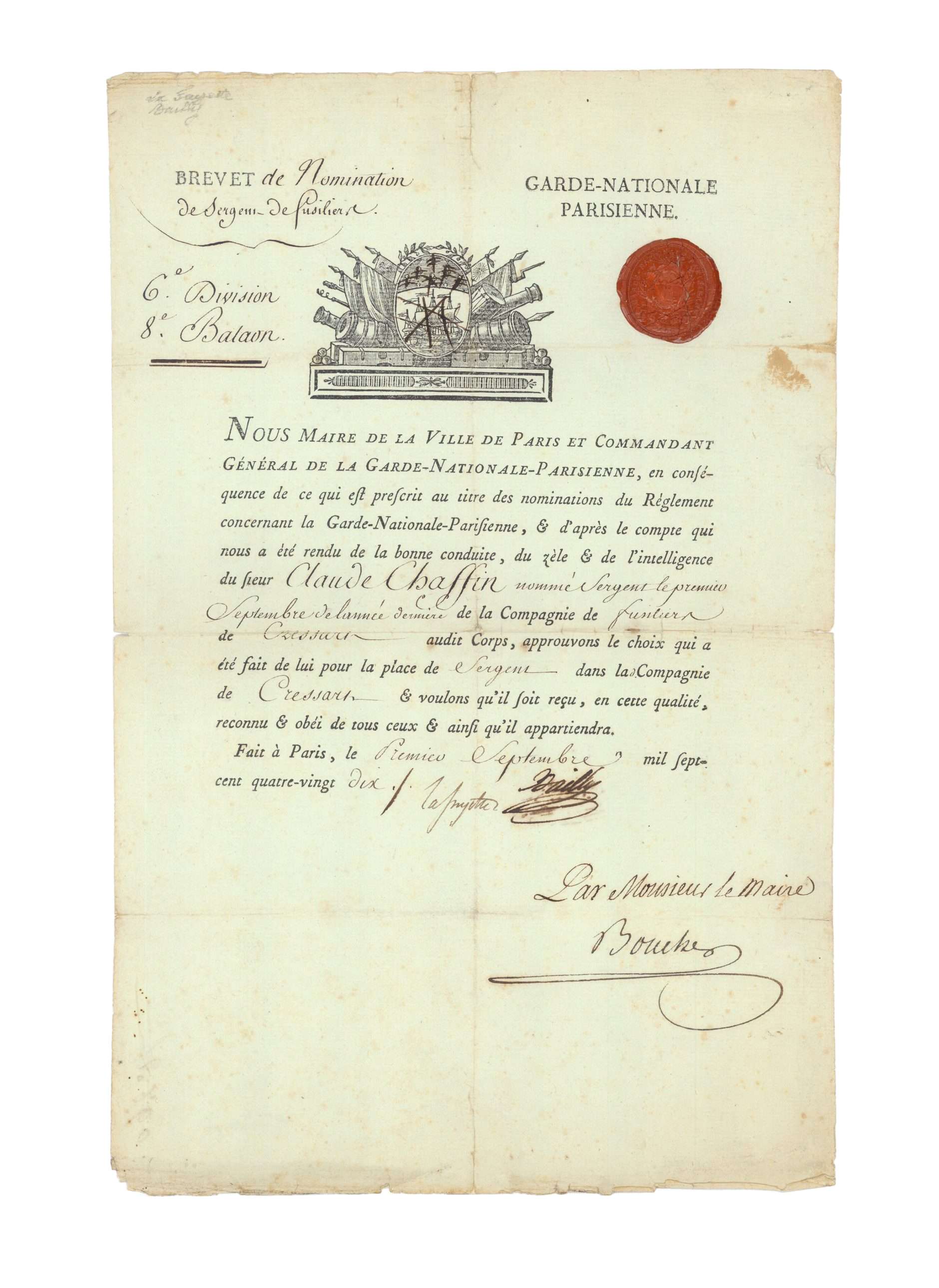 Fact sheet
LAFAYETTE Gilbert du Mortier, marquis de (1757-1834)
Document signed "Lafayette" and cosigned "Bailly" by Jean-Sylvain Bailly
Paris, 1st September 1790, 1 page in-folio, partly printed
Countersigned by the secretary of the city hall, Louis-Jean-Baptiste Boucher de Bonneval
Parisian National Guard header, vignette (Royal symbols crossed out in period), nice red wax seal of the Parisian National Guard.
Edges frayed, marginal tears skillfully repaired on the back, traces of folds
Rare signature of Lafayette during the revolutionary period
---
Claude Chaffin's appointment certificate as a rifle sergeant in Cressart's company.
---
It was Jean-Sylvain Bailly who, on 20 June 1789, during the oath of the Jeu de Paume, took the first oath and three days later, at the meeting in which Louis XVI demanded the dispersal of the Assembly, refused to comply and deremed himself president of the National Assembly.
It is interesting to note that the royalist symbols (especially the lily flowers) of the vignette were crossed out at the time!