LAMARTINE, Alphonse de (1790-1869)
Autograph letter signed "Lamartine" to a friend
N.p [4th April 1853], 3 pages in-8 on double sheet, original envelope
"I don't know anything about Hugo other than that he's in Jersey with his family at his studies"

SOLD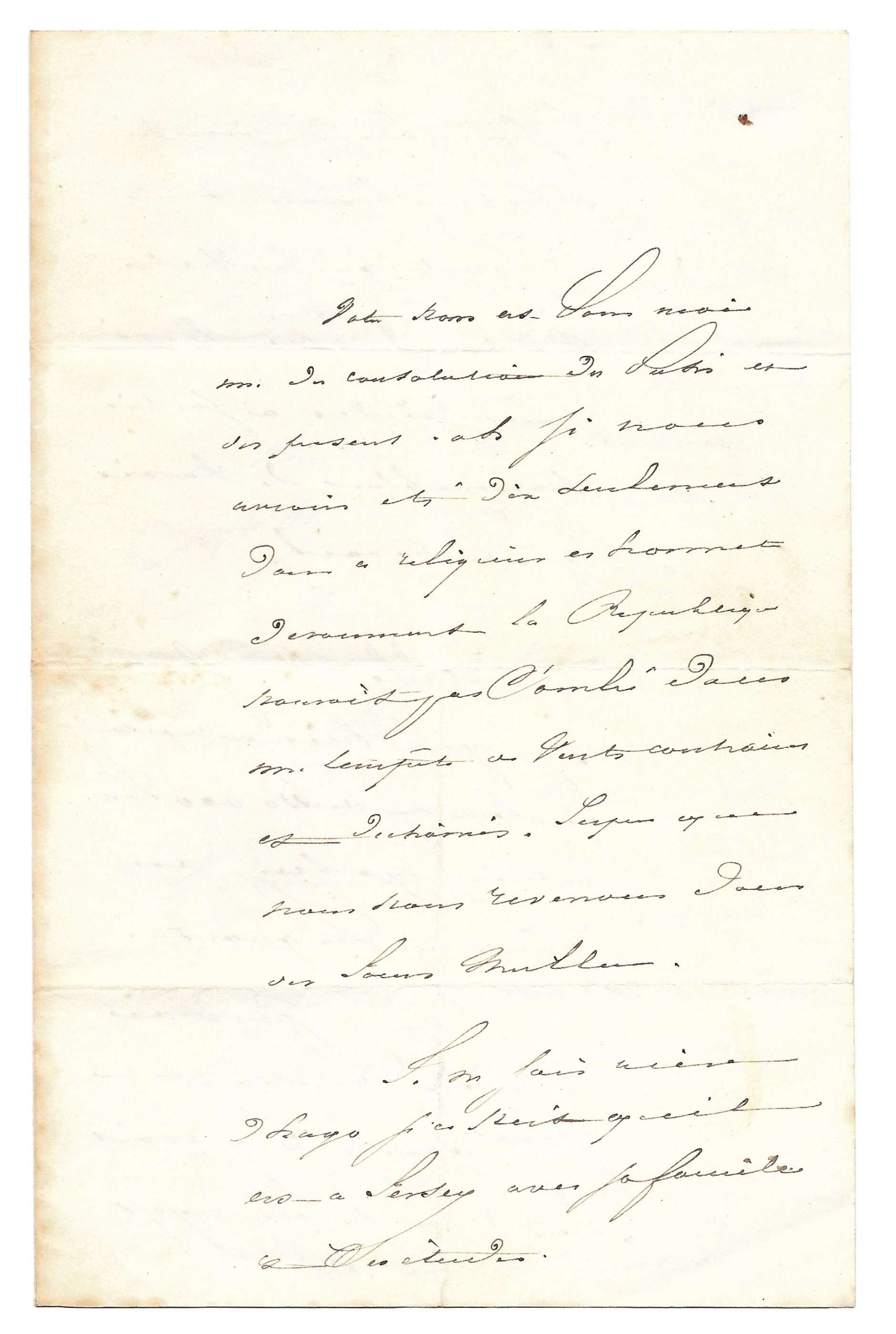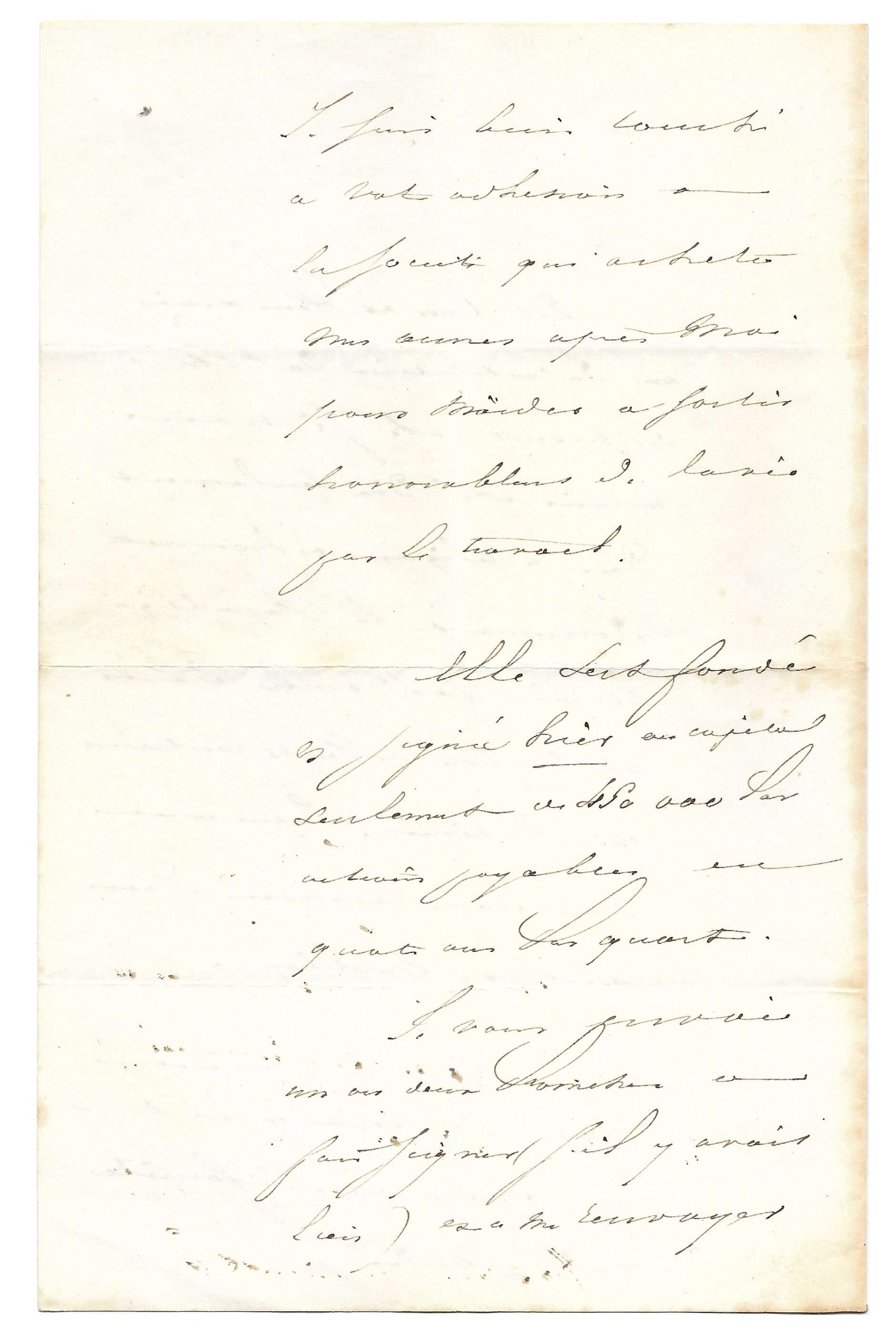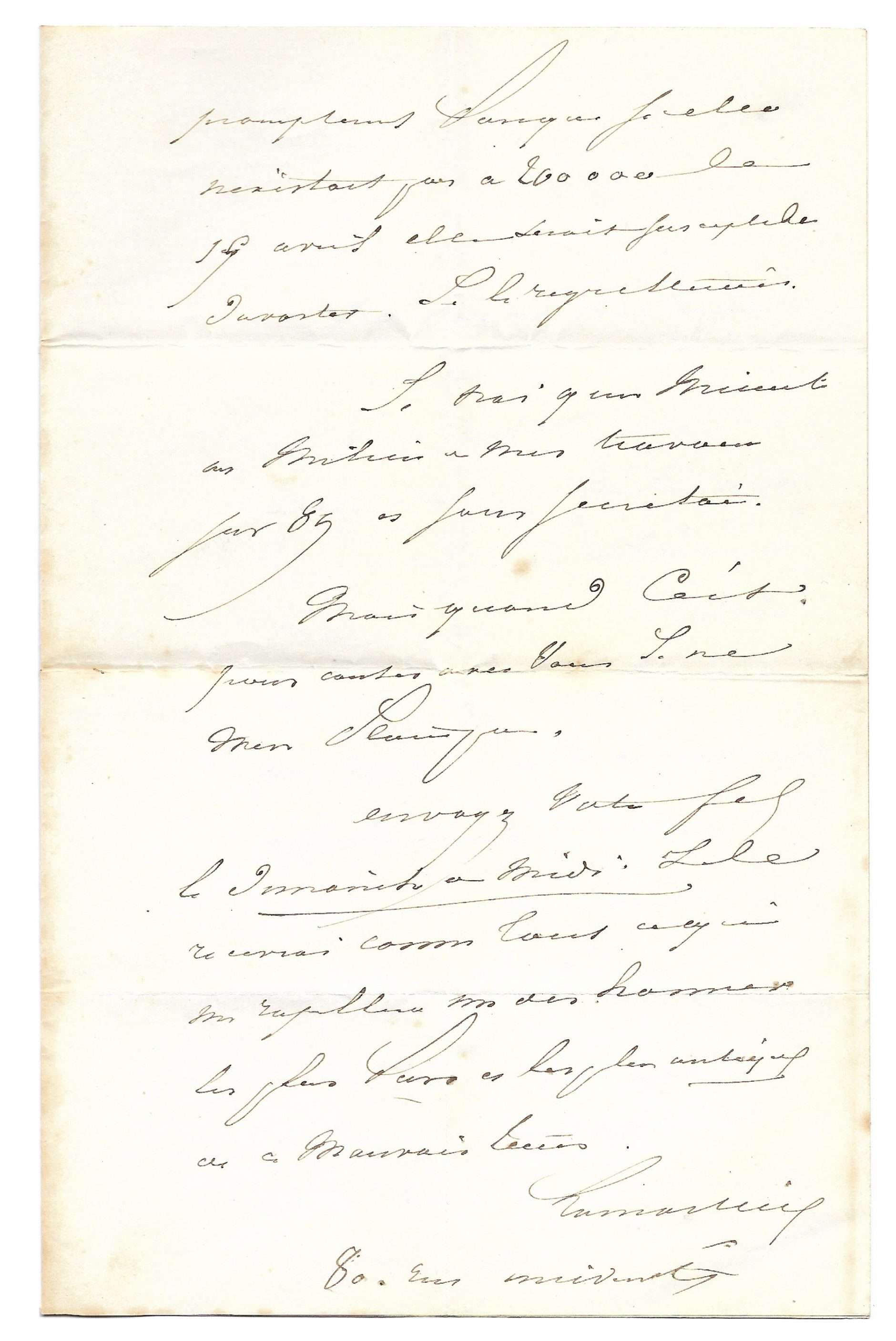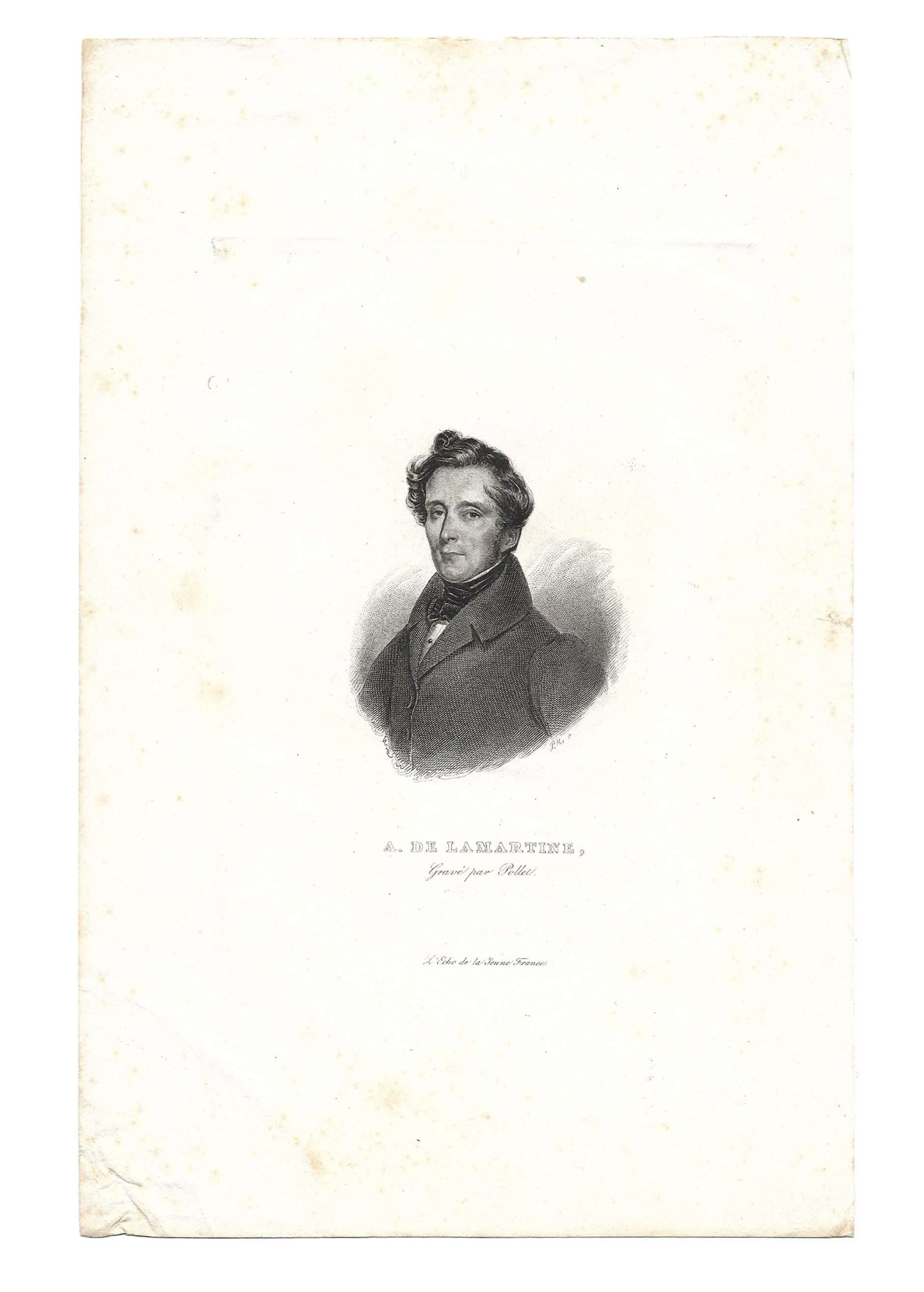 Fact sheet
LAMARTINE, Alphonse de (1790-1869)
Autograph letter signed "Lamartine" to a friend
N.p [4th April 1853], 3 pages in-8 on double sheet, original envelope
Touching letter from Lamartine looking back at the failure of the Seconde République and evoking Victor Hugo
---
"Votre nom est pour moi une des consolations du passé et du présent. Ah si nous avions été dix seulement dans un religieux et honnête dévouement la République n'aurait pas sombré dans une tempête de vents contraires et déchaînés. J'espère que nous nous reverrons dans des jours meilleurs.
Je ne sais rien d'Hugo si ce n'est qu'il est à Jersey avec sa famille à ses études.
Je suis bien touché a votre adhésion à la société qui achète mes œuvres après moi pour m'aider a sortir honorablement de la vie par le travail. Elle s'est fondée et signée hier au capital seulement de 450 000 par actions payables en quarts par quarts. […] Je n'ai qu'une Minute au milieu de mes travaux sur 89 et sous secrétaire. […] Envoyez votre fils Le dimanche à midi. Je le recevrai comme tout ce qui me rappelle un des hommes les plus pur et les plus antiques de ces mauvais tems.
Lamartine"
---
Lamartine played an important role during the Revolution of 1848, proclaiming the Republic, and held a position in the provisional government for three months. He retired from politics after his heavy defeat in the presidential election of 1848, when Louis-Napoleon Bonaparte won. This was followed by the coup d'état of the latter in December 1851 and the establishment of the Second Empire. Lamartine will remain a staunch opponent of this ultra-conservative and authoritarian regime.
Alphonse de Lamartine and Victor Hugo, major figures of Romanticism, were closely linked both politically and literarily.
To this letter we also include :
-A period engraving by Pollet, depicting Lamartine in bust
-Two pieces signed, one by Lamartine and the other by the Duke of Doubeauville in 1860, relating to the subscription to the complete works
-An autograph letter from his father, Pierre de Lamartine, one from his wife, Elisa de Lamartine and one in his name of A. Grasset, plus various documents.