[LOTI] MISTRAL, Frédéric (1830-1914)
Autograph letter signed « F. Mistral » to Pierre Loti
Maillane, 23rd April 1889, 2 p. in-8°
« My congratulations to navy Lieutenant Julien Viaud – for his Japaneries d'automne brought back so freshly from the East Sea »
SOLD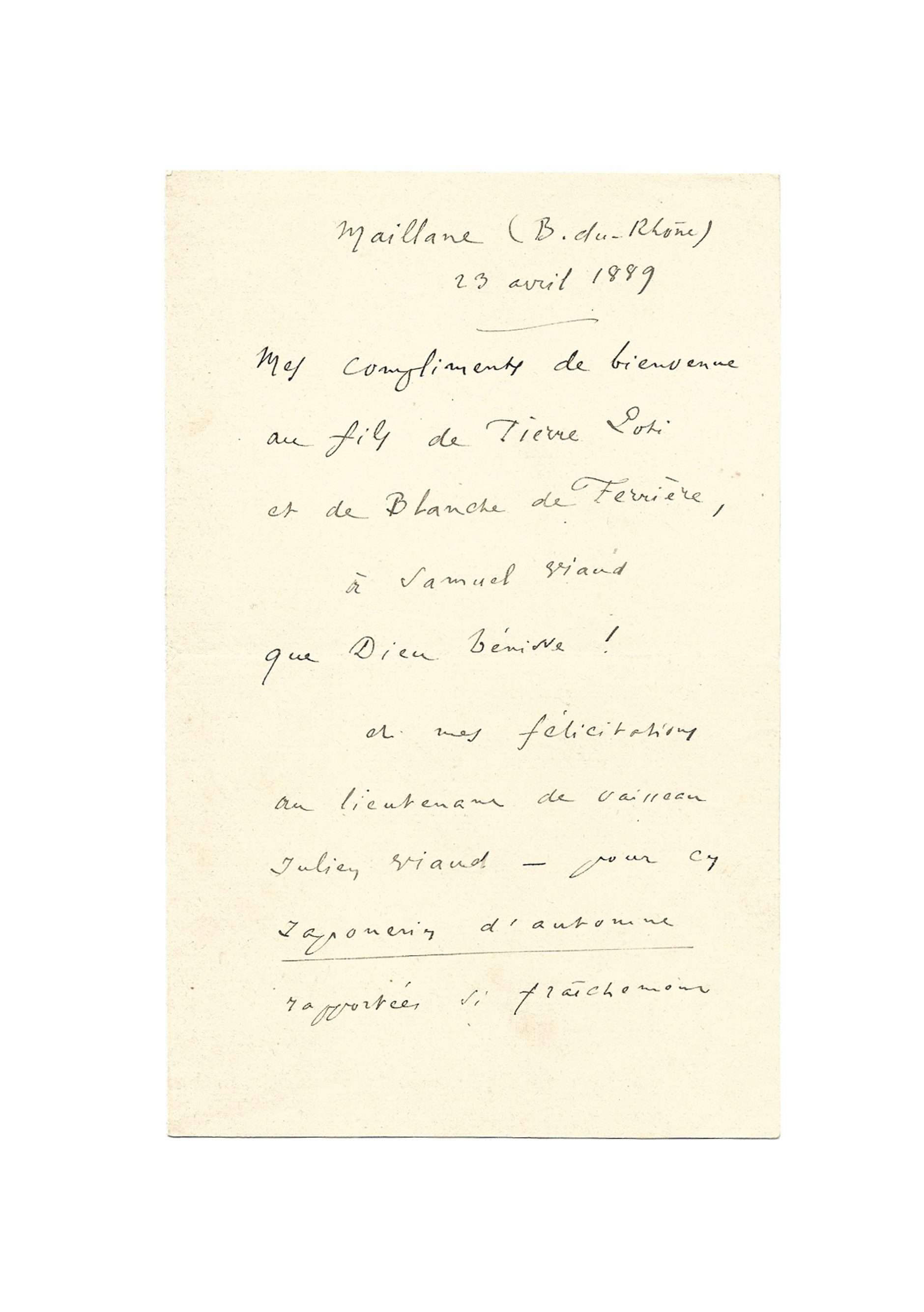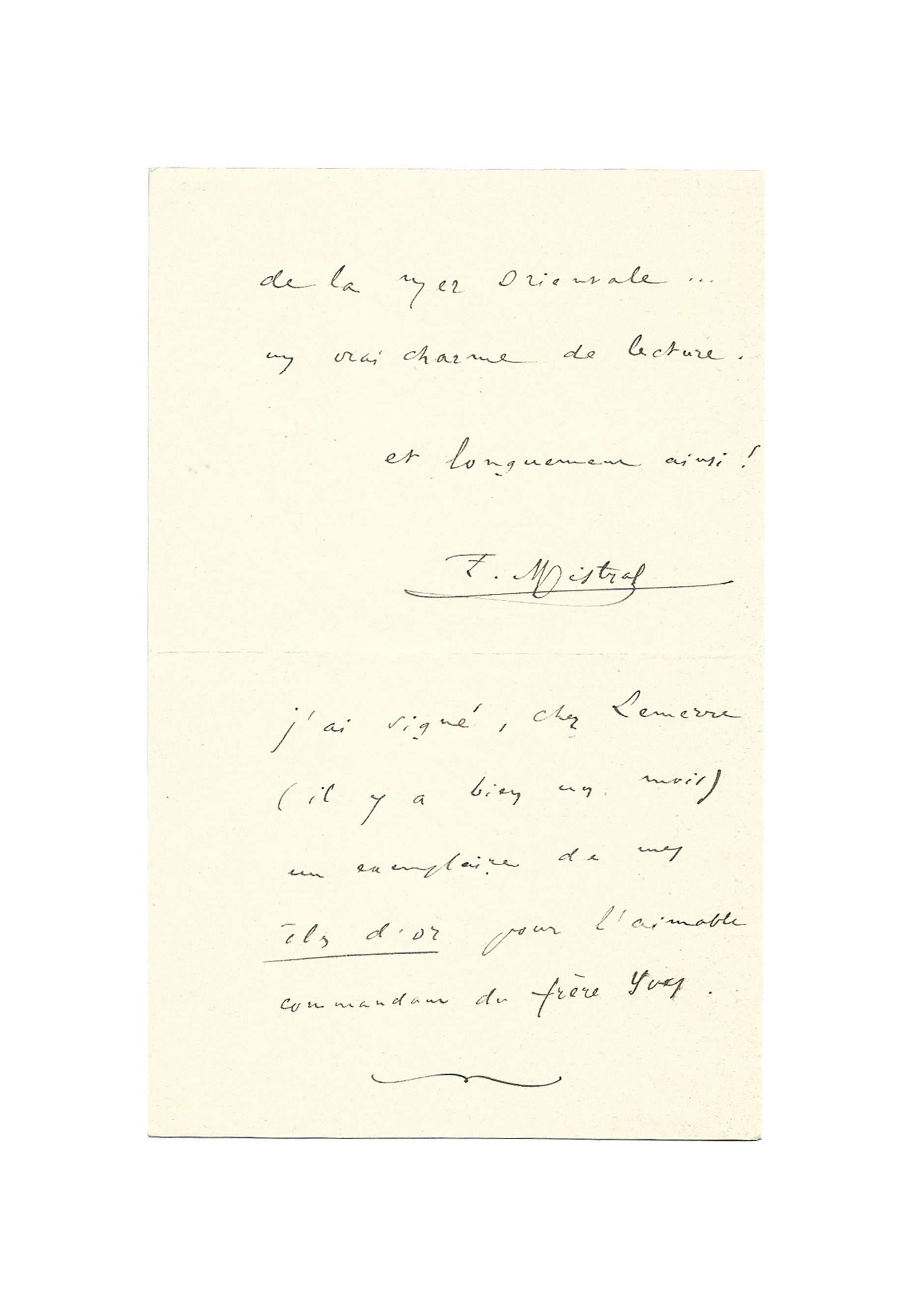 Fact sheet
[LOTI] MISTRAL, Frédéric (1830-1914)
Autograph letter signed « F. Mistral » to Pierre Loti
Maillane, 23rd April 1889, 2 p. in-8°
Mistral compliments Pierre Loti and his wife Blanche Ferrière for the birth of their son Samuel
He takes the opportunity to thank his colleague for sending his Japoneries orientales and sends him in return his poetic collection Les îles d'or
---
« Mes compliments de bienvenue au fils de Pierre Loti et de Blanche de Ferrière,
à Samuel Viaud
que Dieu bénisse !
Et mes félicitations au lieutenant de vaisseau Julien Viaud [Pierre Loti] – pour ses Japoneries d'automne rapportées si fraîchement de la mer orientale… un vrai charme de lecture
et longuement ainsi !
F. Mistral
J'ai signé, chez Lemerre (il y a bien un mois) un exemplaire de mes Îles d'or pour l'aimable commandant [Pierre Loti] du frère Yves »
---
On March 17, 1889, Blanche Ferrière gave Loti her only legitimate son, Samuel Loti-Viaud, aslo known as Sam
Japoneries d'automne, published in 1889, is a book gathering the travel impressions of Pierre Loti, who traveled several times in Japan between 1885 and 1901.
We note that Mistral has fun here by naming his correspondent by three different names. At the end of the letter, he alludes to Loti's novel: Mon frère Yves, a semi-autobiographical story published in 1883.
Les îles d'or (Lis Isclo d'or in langue d'oc) is a collection of poems by Frédéric Mistral, published in 1875.