LOUIS XVIII, Louis-Stanislas-Xavier de France, (1755-1824)
Set of 2 letters signed including one with autograph compliments to Jacques Necker
N.p, 26th August 1777, 1 p. on bi-folio
I am interested in Mrs de Chatenay and I recommend her Mr. Necker"
SOLD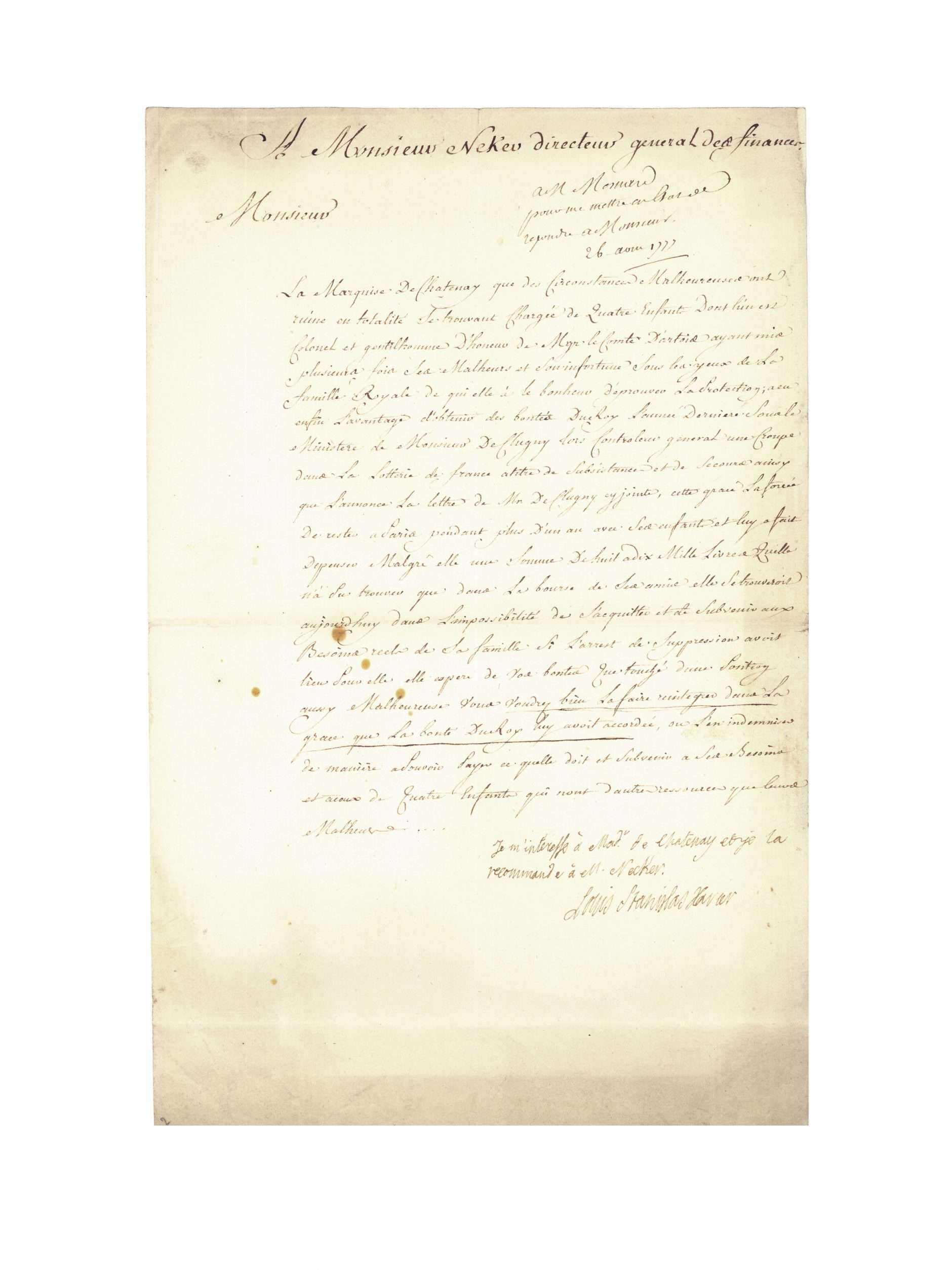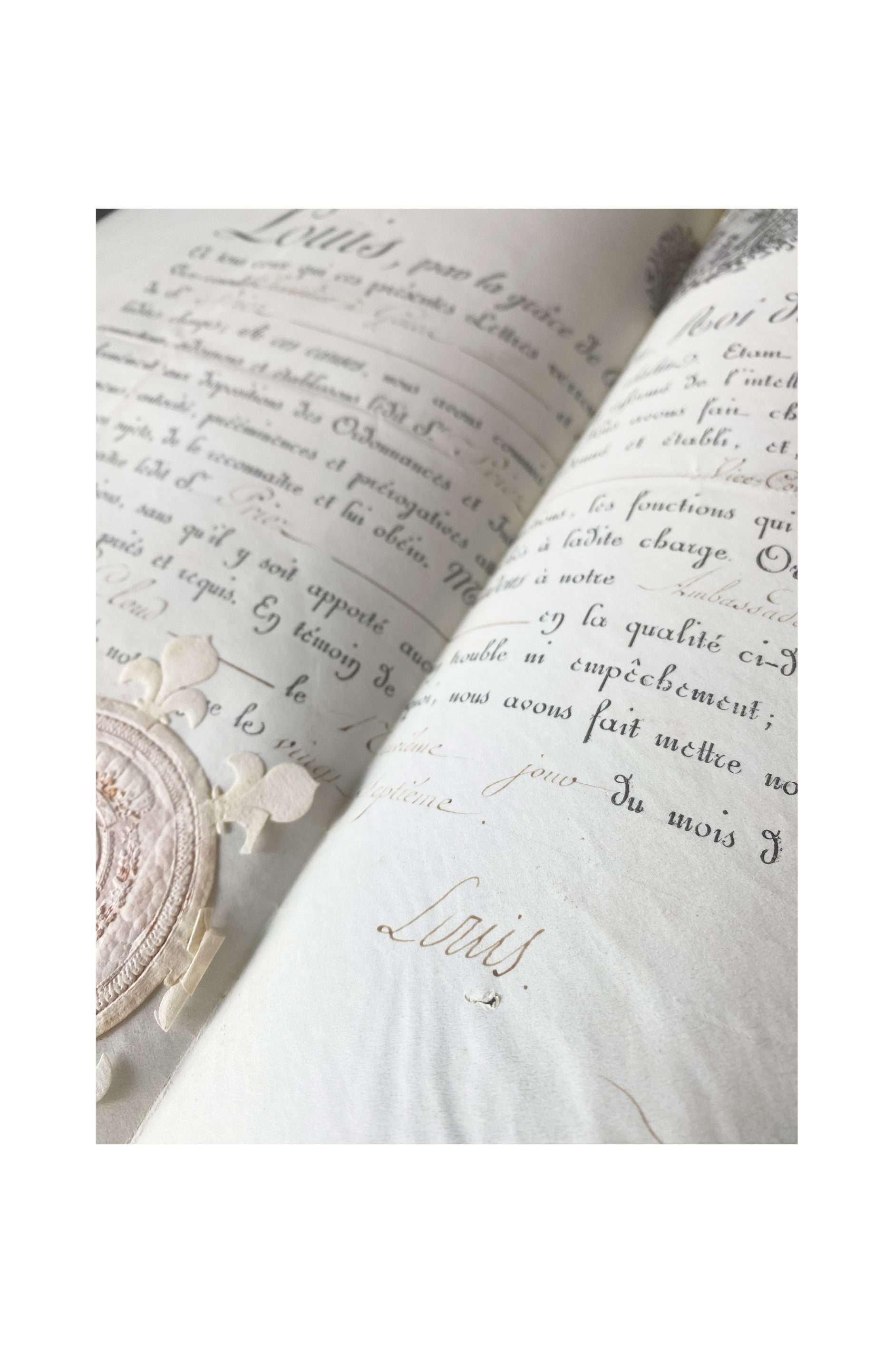 Fact sheet
LOUIS XVIII, Louis-Stanislas-Xavier de France, (1755-1824)
Set of 2 letters signed including one with autograph compliments to Jacques Necker
N.p, 26th August 1777, 1 p. on bi-folio
Some spots, fold marks
Nice set of 2 pieces signed by Louis XVIII, first as Count of Provence and then as King of France
---
«Je m'intéresse à Made de Chatenay et je la recommande à M. Necker. Louis Stanislas Xavier».
Saint-Cloud 9 août 1821,
Brevet de vice-consul et chancelier à Gênes pour le S. Priez (contresigné par Pasquier)
---
We attach 2 patents:
Letters of Knight of the Order of St. Louis (7 Nov. 1814, countersigned by Mal Soult, Duke of Dalmatia),
Bevet de chevalier de la Légion d'honneur (30 oct. 1816, contres. par Macdonald).