MAO, Zedong (1893-1976)
First edition of the Little Red Book
[Beijing, May 1964], 250 p. in-16° (13,8 x 10 cm)
« Politics is was without blood, while war is politics with blood »
EUR 8.500,-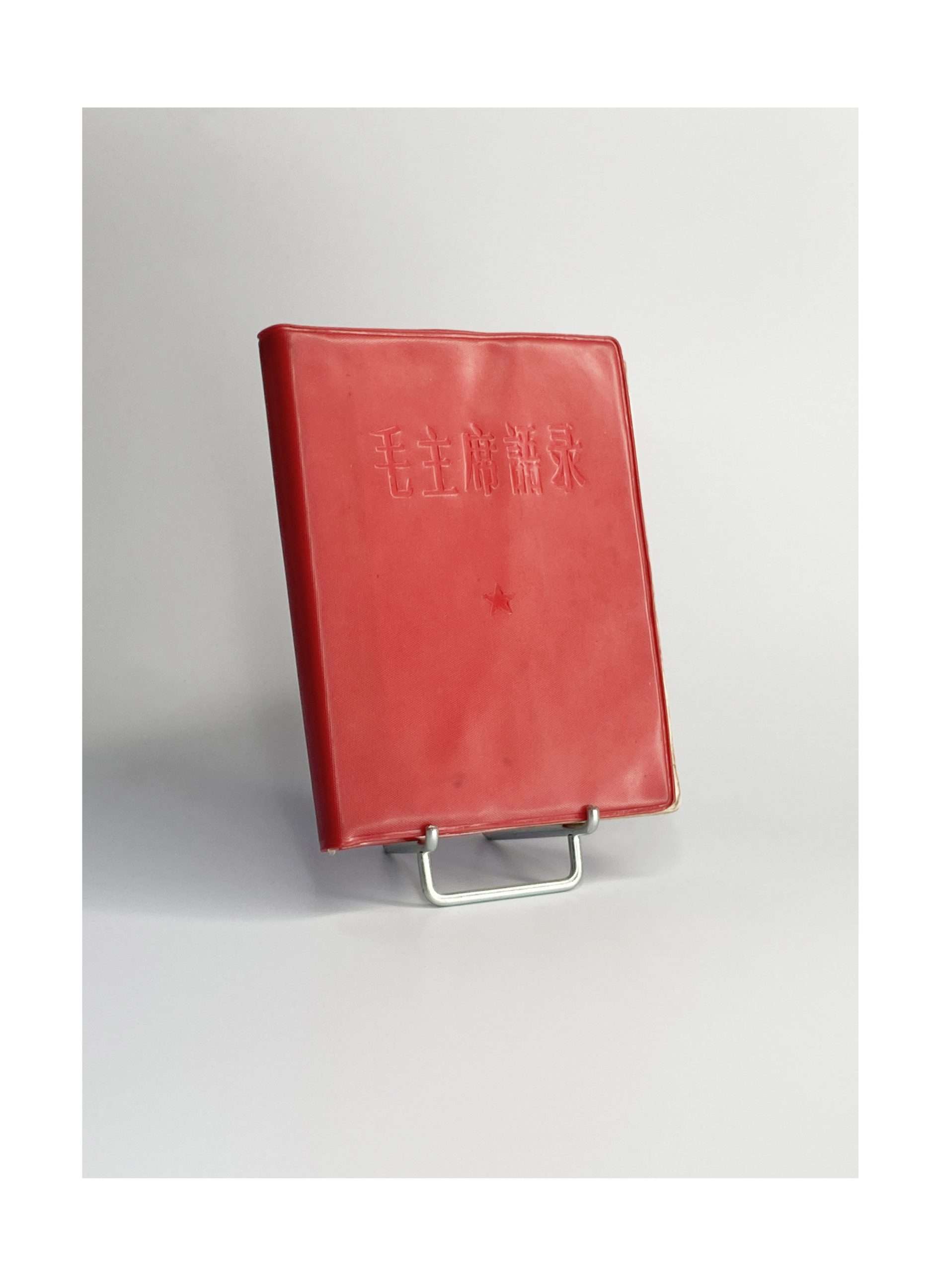 Fact sheet
MAO, Zedong (1893-1976)
First edition of the Little Red Book, in first condition, with the superfluous typo on a character (corrected in the next edition)
[Beijing], Zhong guo ren min jie fang jün zong zheng zhi bu bian zhun. [General Policy Department of the People's Liberation Army], [May 1964], 250 p in-16, (13.8 x 10 cm).
Paperback under white cover with its red vinyl cover incised with the title cold.
Heliograved portrait of Mao, a foreword by General Lin Biao in facsimile, 2 pages of preface and 2 pages of table
Some dirt on the inner cover; few spots
First edition of The Little Red Book
---
First print (slightly larger than later reprints) with the additional brushstroke to Lin Biao's facsimile folio and including all the characteristics of Lei Han.
Handwritten mention in Chinese on the title in blue ink giving the date of the 1964 edition, as well as a red ink stamp of Gao Xing Zhong. The edition, with a print run of between 50,000 and 60,000 copies, contains the most important quotations from Mao's thought in thirty chapters.
This book was not intended for sale. It was to serve as a guide for all members of the army. The copies with the red vinyl cover were intended for regular troops. At the time of the Cultural Revolution of August 1966, this red cover became the symbol of the People's Republic of China and all copies were then covered with it.
A member of the Red Army, Commander-in-Chief of Chinese forces during the Korean War and then appointed Minister of Defence in 1959, Lin Biao was China's most important man after Mao. Lin Biao was at the origin of this work and wrote a facsimile leaflet with three sentences from the diary of the hero of the Revolution Lei Feng: "Read Mao's books, follow his teaching and act according to his orders". Rumors of a plot to assassinate Mao by Lin Biao forced him to flee China. His plane was bombed over Mongolia on September 12, 1971. After this date, every citizen possessing the Little Red Book was asked to remove from their copy this folio and the preface mentioning the name of the traitor. These pages were never reprinted again.
Copy enriched with an ex-dono leaflet pasted on the guard (Youth Department of the People's Army of China and dated June 1964) and a pink loose leaflet, slipped into the cover, of political recommendations of the revolutionary committee of the Kong steel factory.
Complete copy of its criminal pages