MAUPASSANT (de), Guy (1850-1893)
Period albumen print by Benque & Co
[c. 1885], mounted on thick cardboard, cabinet format (10,5 x 15,4 cm)
Very scarce portrait of the novelist by Benque & Co
EUR 3.500,-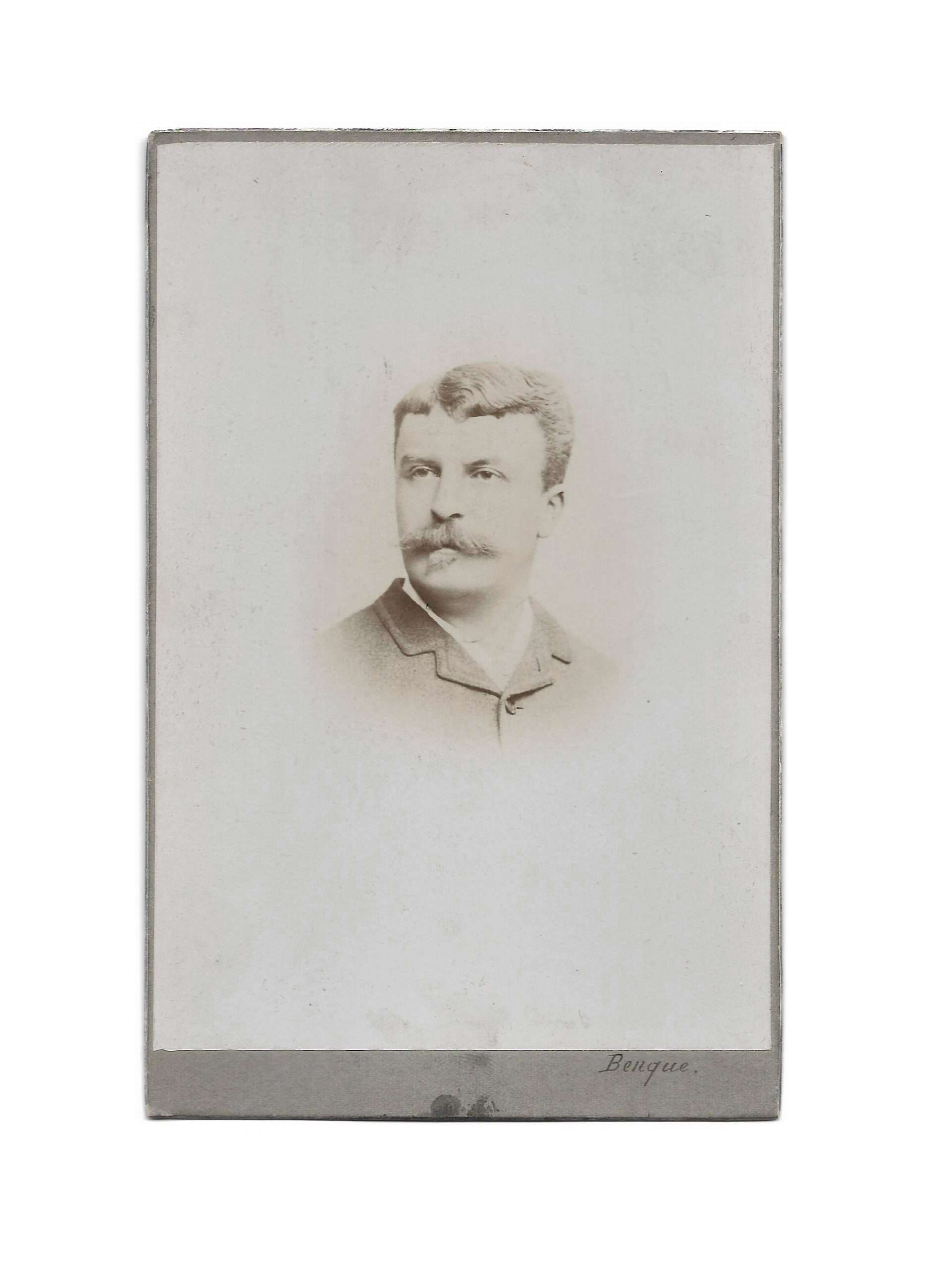 Fact sheet
MAUPASSANT (de), Guy (1850-1893)
Period albumen print by Benque & Co
[c. 1885], mounted on thick cardboard and signed on lower margin, cabinet format (10,5 x 15,4 cm)
Small stain on lower margin of the mounting
Very scarce original portrait of the novelist by Benque & Co
---
We know the reluctance that Maupassant had to be photographed. He threatened a lawsuit pending thy publisher Charpentier in 1890 for desmoulin's unauthorized distribution of an etching from a photograph by Liebert.
He believed that they were part of private life and that the writer should be judged only by his works. This repugnance to see his effigy delivered to the curiosity of the crowd is certainly also proof of a certain "dull fear of a split personality, of a dispersion of his physical appearance, of a triumph of the Horla who would have taken his features and strutted in the world" (H. Troyat). Maupassant's original photographs are therefore all the more valuable.
There are very few other copies of this print, including one sent "to count Joseph Primoli / his friend / Guy de Maupassant".
Benque & Co was installed, at the time of this print, at 33 rue Boissy d'Anglas in Paris. Benque & Co was bought by Matuszewski around 1900.