MONTIJO, impératrice Eugénie de (1826-1920)
Autograph letter signed « Eugénie » to Elisabeth de la Croix de Castries
Abergeldie Castle, 20th October 1893, 2 p. 1/2 in-8 on mourning paper
« I can only sympathize with a pain that I myself have experienced »
SOLD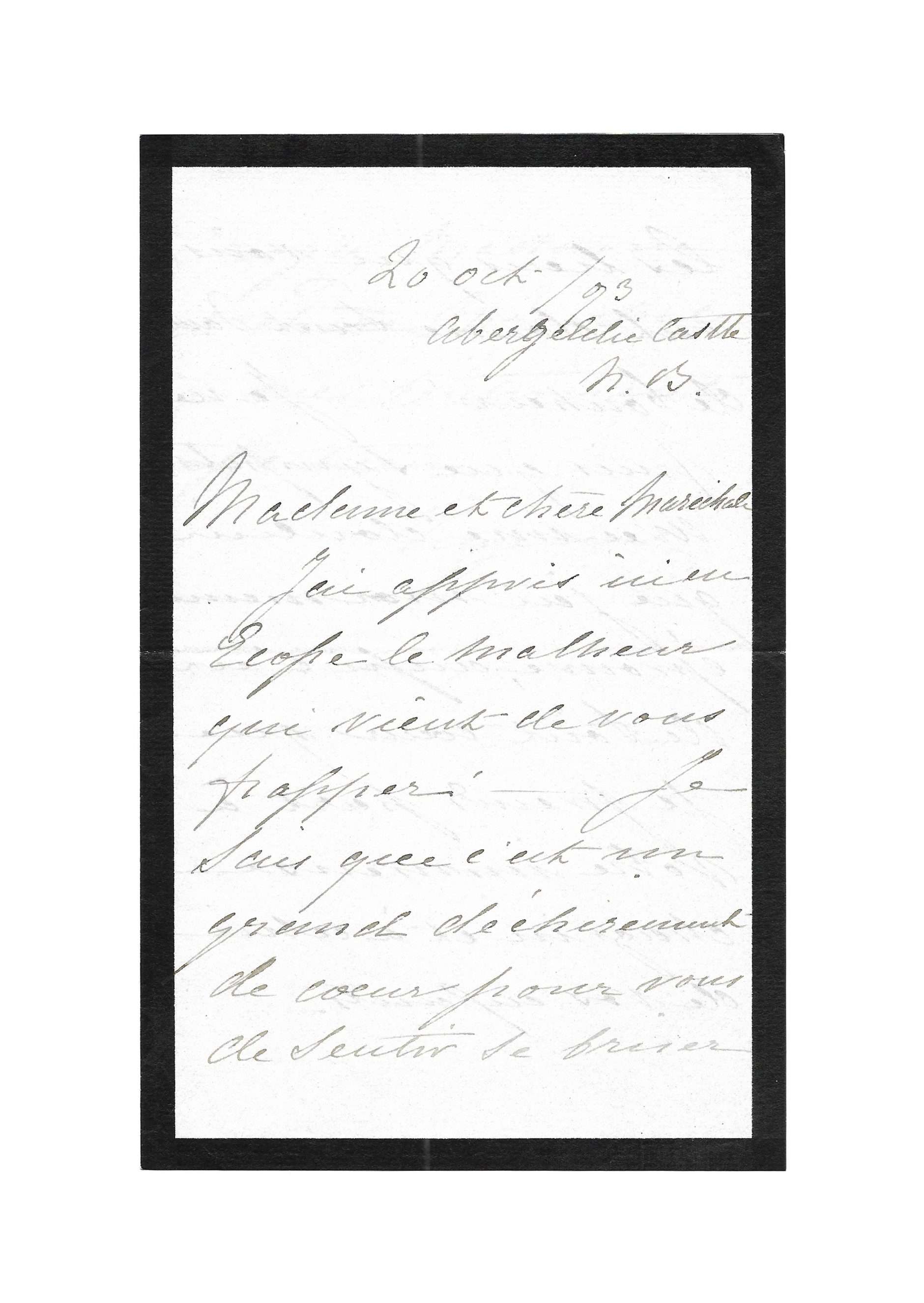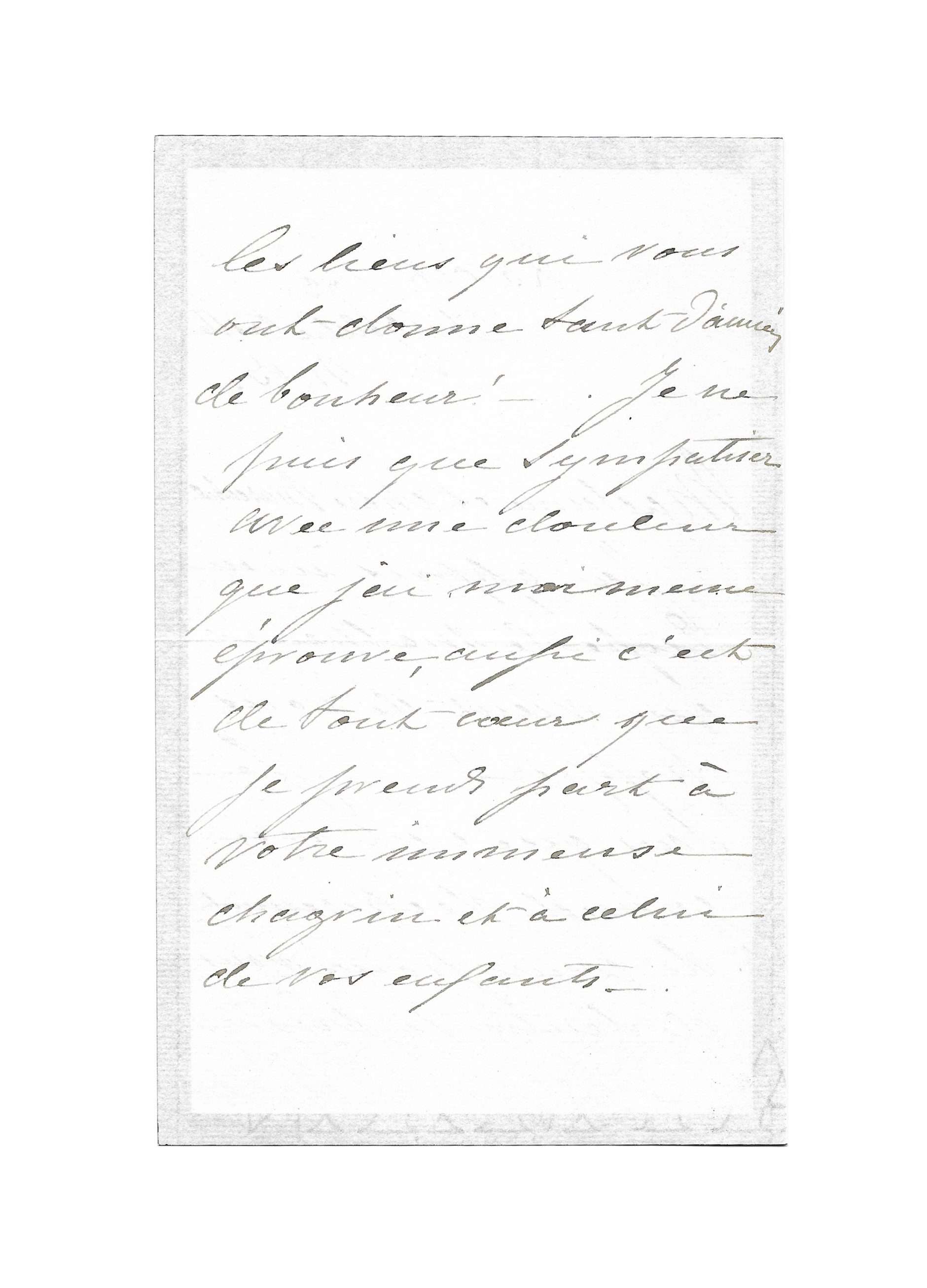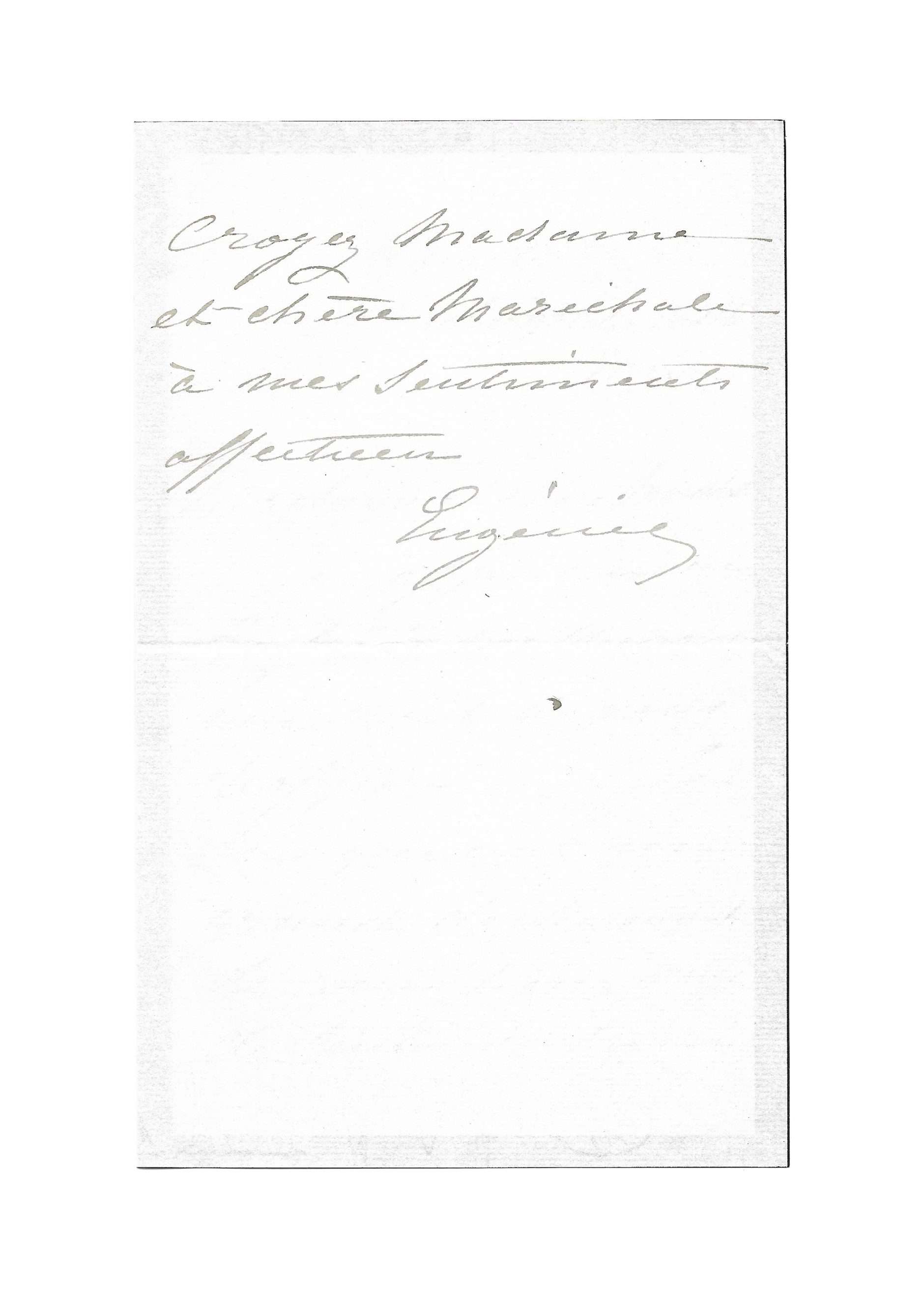 Fact sheet
MONTIJO, impératrice Eugénie de (1826-1920)
Autograph letter signed « Eugénie » to Elisabeth de la Croix de Castries (widow of Patrice de Mac-Mahon)
Abergeldie Castle, 20th October 1893, 2 p. 1/2 in-8 on mourning paper
Letter of condolence from the Empress on the death of Patrice de Mahon-Mahon
Eugénie evokes with emotion the sorrow she herself had felt twenty years earlier at the death of her beloved husband Napoleon III on January 9, 1873
---
« Madame et chère maréchale
J'ai appris ici en Ecosse le malheur qui vient de vous frapper.
Je sais que c'est un grand déchirement de cœur pour vous de sentir se briser les liens qui vous ont donné tant d'années de bonheur.
Je ne puis que sympathiser avec une douleur que j'ai moi-même éprouvé ; aussi c'est de tout cœur que je prends part à votre immense chagrin et à celui de vos enfants.
Croyez, Madame et chère Maréchale, à mes sentiments affectueux
Eugénie »
---
The death of Patrice de Mac-Mahon, Marshal of France and Duke of Magenta, occurred a week earlier, on October 17, 1893.
He succeeded Adolphe Thiers as President of the Republic in 1873 before resigning in 1879 following the constitutional crisis of 1877.
Abergeldie Castle is a residence located near Balmoral Castle. It was placed at the disposal of the Empress during her stays in Scotland with Queen Victoria.