PROUST, Marcel (1871-1922)
Original photography by Paul Boyer
Period albumin print (circa 1891). Name card format
Very scarce original photograph of young Marcel Proust
SOLD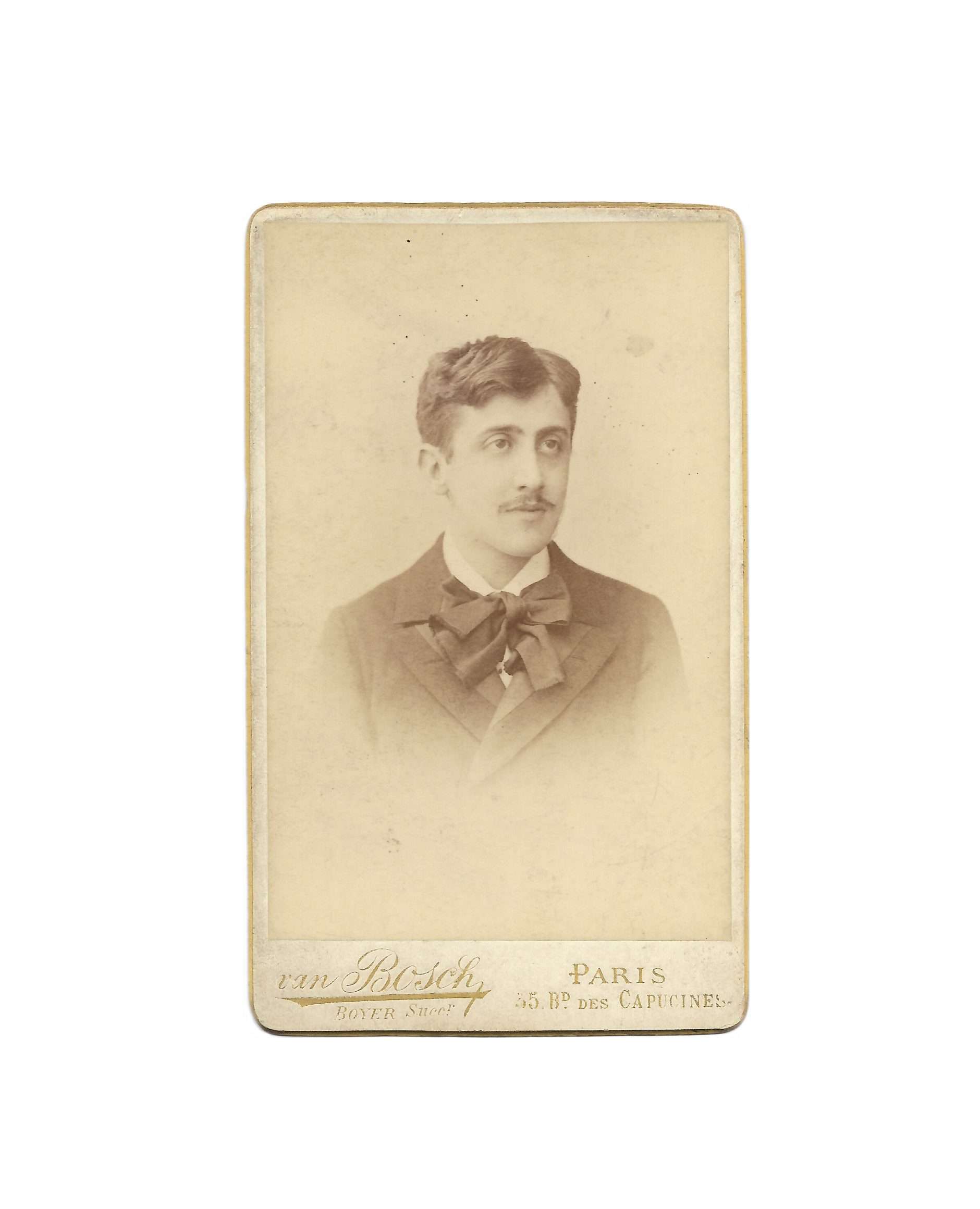 Fact sheet
PROUST, Marcel (1871-1922)
Original photograph by Paul Boyer (successor of Otto Van Bosch)
Period albumin print (circa 1891). Name card format (90 x 58 mm) glued on hard cardboard in the photographer's name. Golden edge.
Small spots, annotations on the back. Wet cachet from the Mante-Proust collection on the back side.
Remarkable state of preservation.
One of Marcel Proust's mythical portraits
---
Portraitist Paul Boyer took over Otto Van Bosch's Parisian studio in 1888. Located on Boulevard des Capucines and Trouville, he was active until 1909.
We know a variant of this photograph, the gaze directed towards the lens.
Exhibition: B.N.F., No. 103 (one of the two).
Provenance:
-Proust Family
-Suzy Mante-Proust (only daughter of Robert Proust), by descent
-Patricia Mante-Proust (granddaughter of Suzy Mante-Proust), by descent
References: Cattaui, No. 35. " Picon, rep. 46. " Naturel, rep. 59