PUCCINI, Giacomo (1858-1924)
Illustrated postcard, signed « Giacomo Puccini » with autograph note beam
Torre del Lago, ag° [August] [1]902, 2 p. in-12°
« La Bohème »
EUR 2.200,-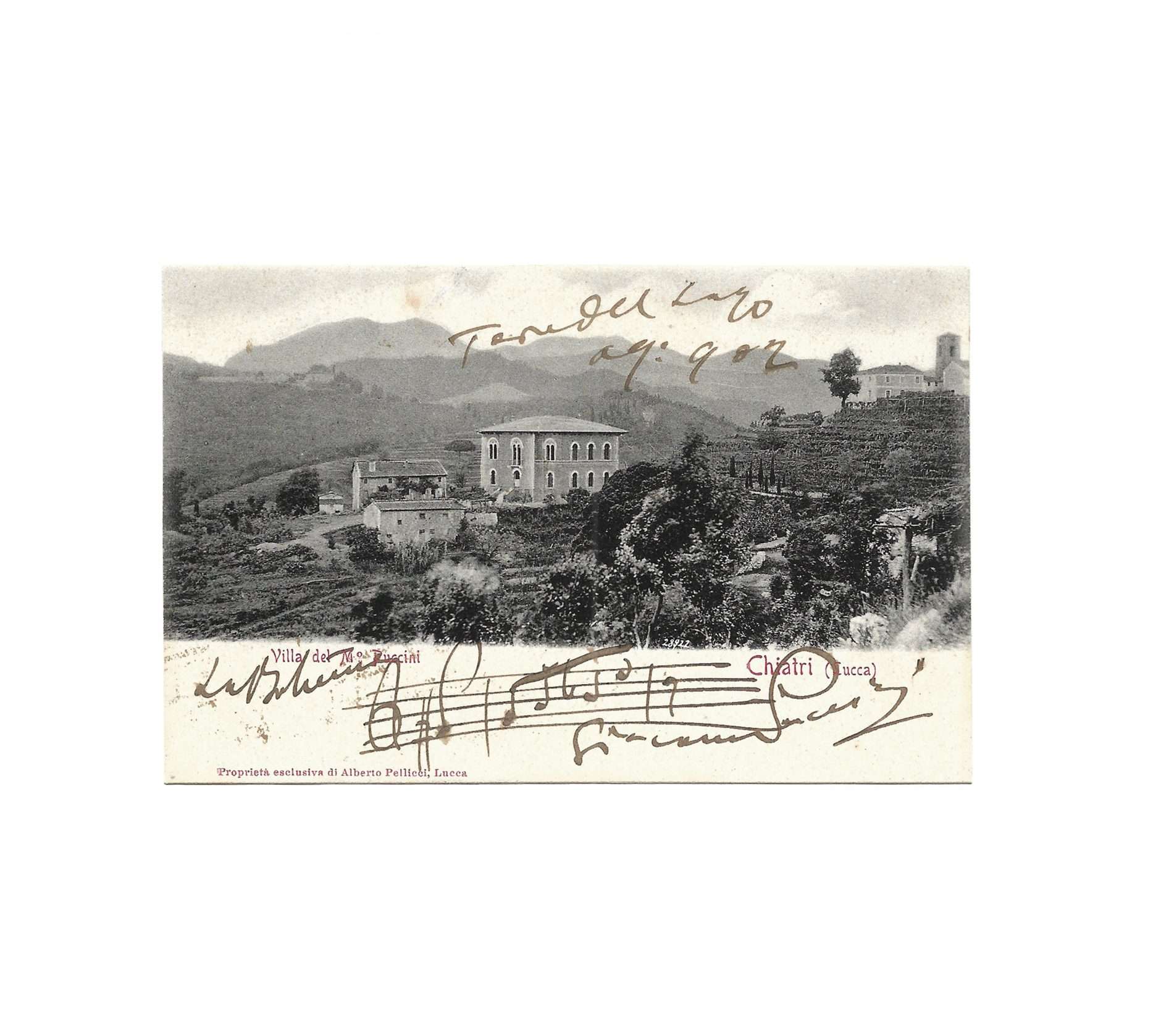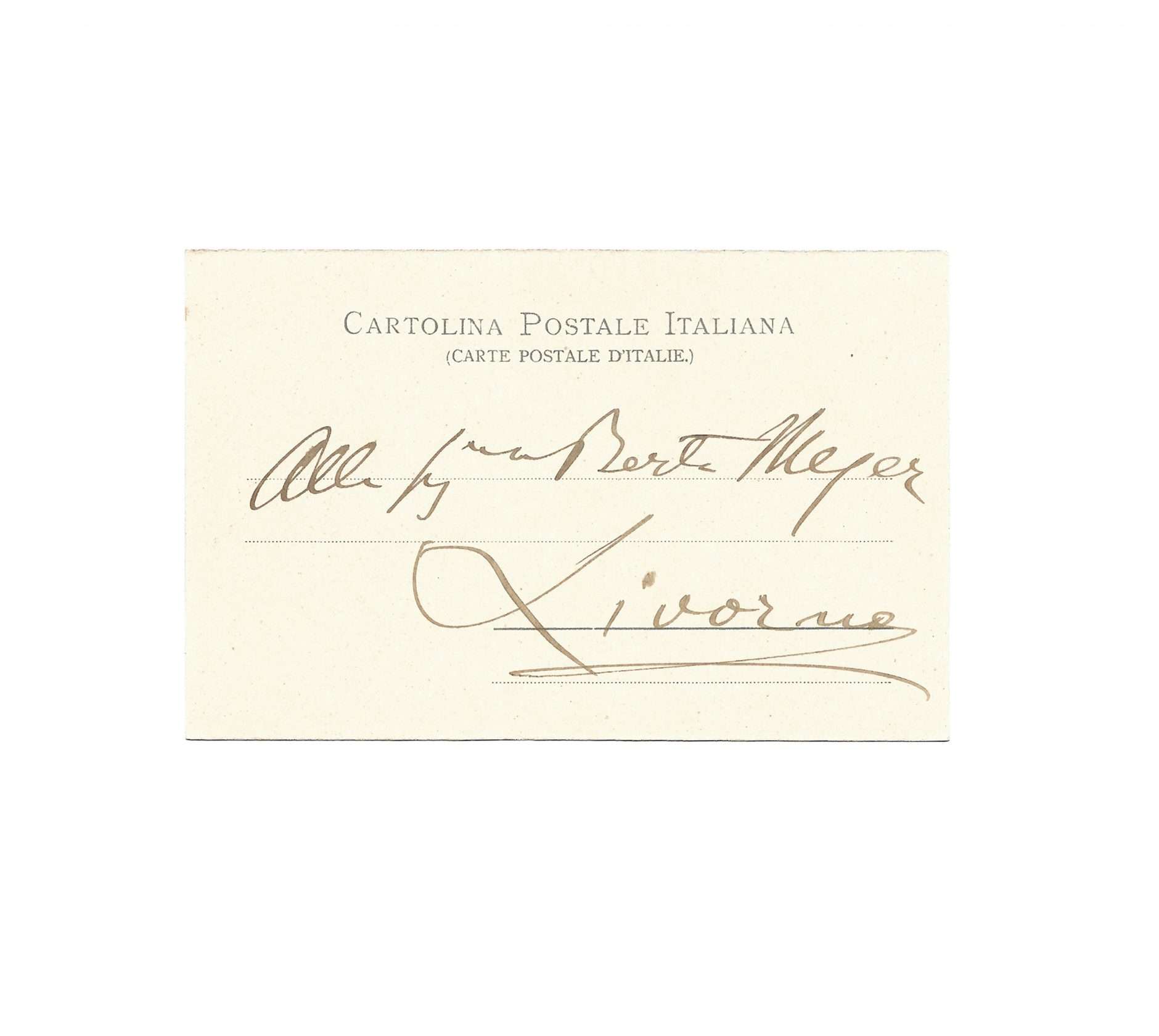 Fact sheet
PUCCINI, Giacomo (1858-1924)
Illustrated postcard, signed « Giacomo Puccini » with autograph note beam
Torre del Lago, ag° [August] [1]902, 2 p. in-12°
Autograph address (by Puccini) on the verso
Charming dedication of the composer taking up the main theme of Mimi, from his opera La Bohème, addressed to the famous singer Berta Meyer
---
On a postcard illustrated with a photo of his house in Chiatri (Lucca), Villa del Mo Puccini, the composer noted the date "Torre del Lago ag° 902"
And below the title: "La Bohème", with the main theme of Mimi (3 bars), and signed "Giacomo Puccini"
He adds on the back:
« Alla Sgnra Berta Meyer
Livorno »
---
Opera in four scenes on an Italian libretto by Giacosa and Illica, based on the novel by Henri Murger (Scenes from Bohemian Life), La Bohème is one of Puccini's most famous operas. Composed between 1892 and 1895, it was premiered on 1 February 1896 at the Teatro Regio in Turin.
Mimi, whose main theme Puccini takes up here in his opera, is the embodiment of innocence and simplicity: of modest condition, she does not aspire to great things, but rather to the simple pleasures of life. This character is the model of the Puccinian lyric soprano, with a deep timbre without any technical acrobatics.
Singer of German origin but settled in Italy throughout her career, Berta Meyer (1878-1952) had distinguished herself in many other operas, such as those of Wagner or Halévy.