[SCHUMANN, Clara] Fritz LUCKHARDT (1843-1894)
Portrait of Clara Wieck-Schumann, vintage albumen print
[Vienna, c. 1870], carte-de-visite format
Famous portrait of Clara Wieck-Schumann by Fritz Luckhardt
EUR 450,-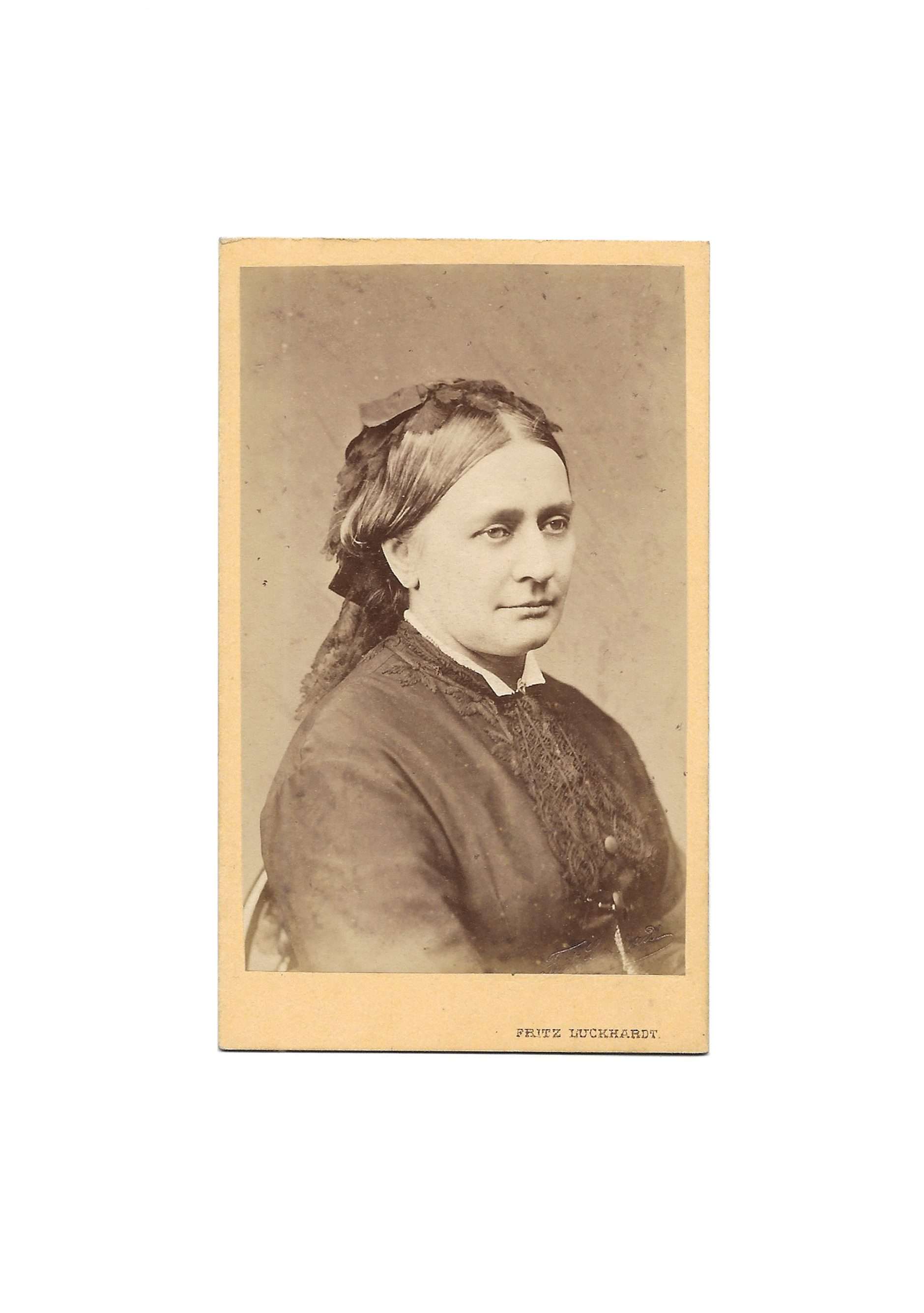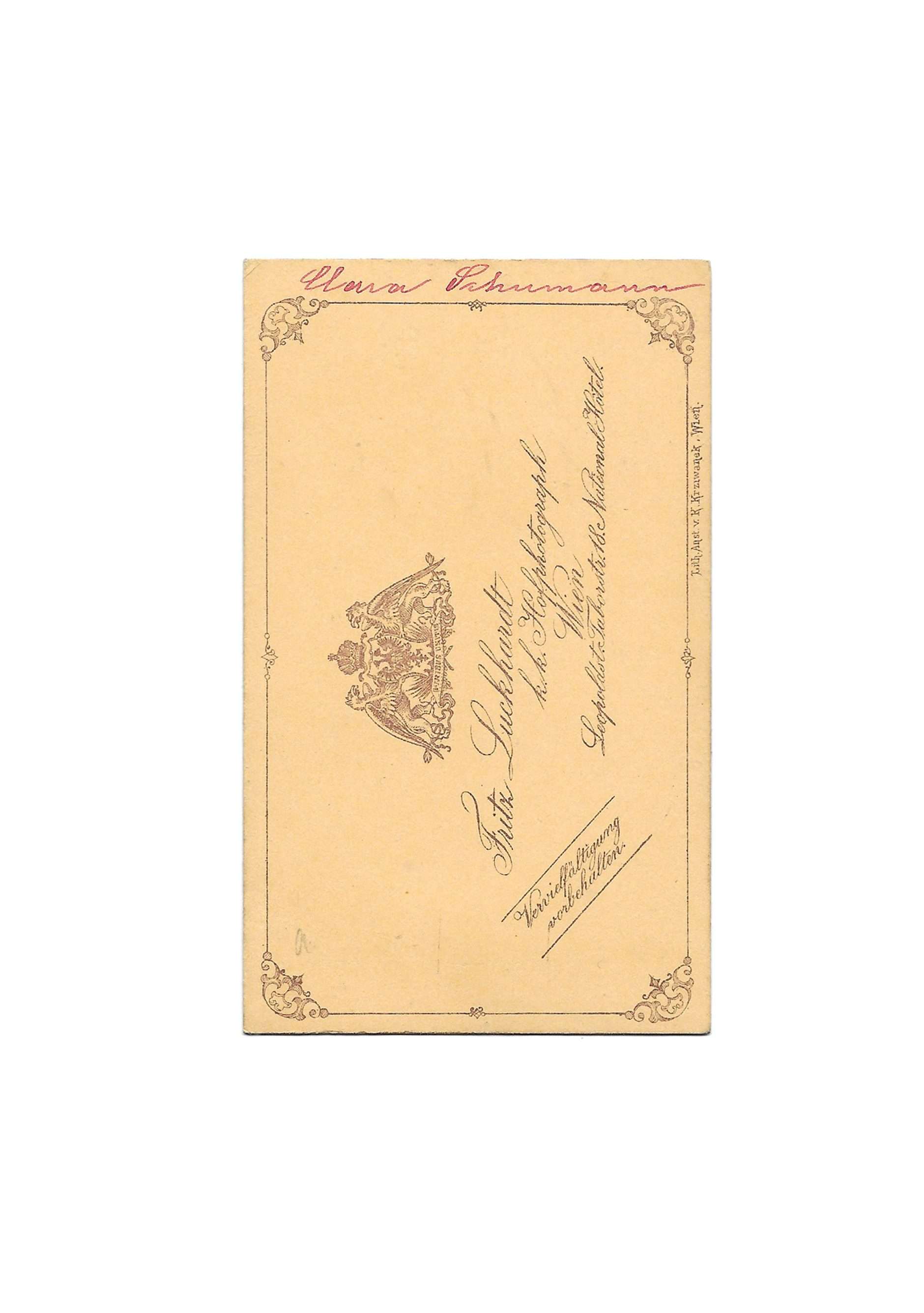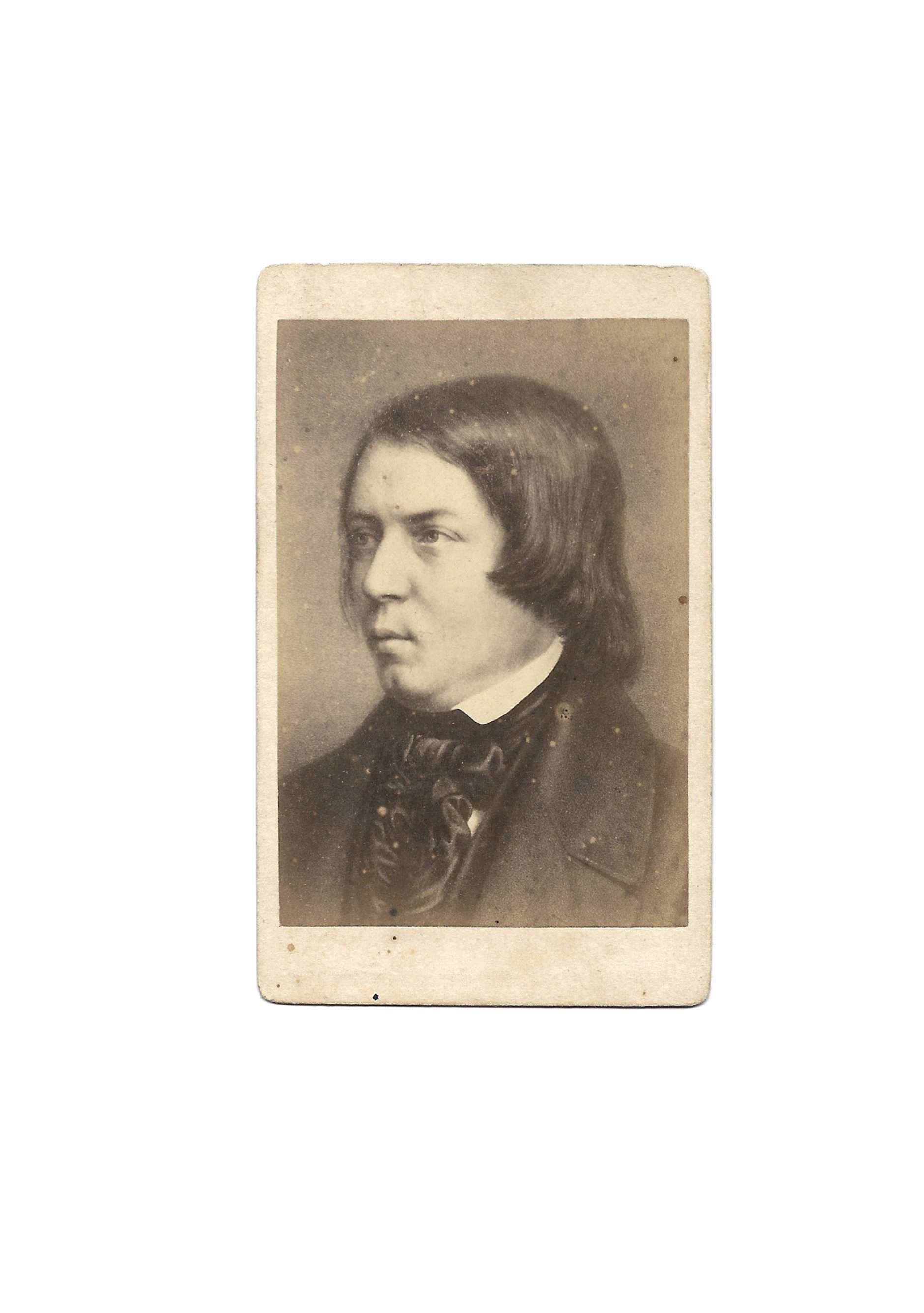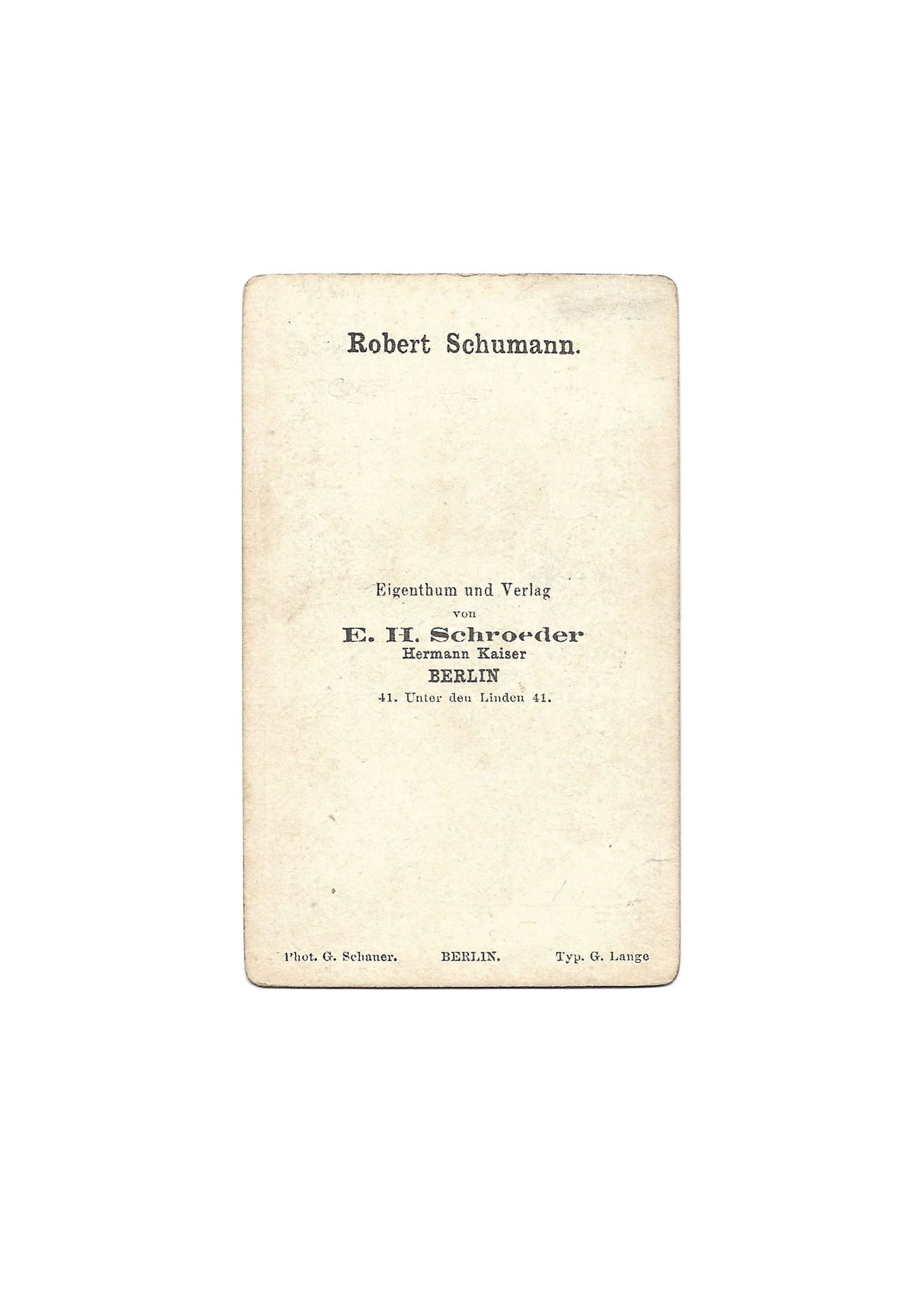 Fact sheet
[SCHUMANN, Clara] Fritz LUCKHARDT (1843-1894)
Portrait of Clara Wieck-Schumann, vintage albumen print
[Vienna, c. 1870], carte-de-visite format (5,8 x 9,2 cm)
Mounted on thin cardboard in the photographer's credit (6,4 x 10,5 cm)
Name of the composer inscribed on verso
Famous portrait of Clara Wieck-Schumann by Fritz Luckhardt
---
In this famous portrait, the composer appears in a three-quarter bust, her face serene.
It was at this time that Clara Schumann had her greatest time of production, after the death of her husband, between 1856 and 1875. From then on, she accompanied vocalizations and recitals on the piano.
Uncommon print in such a good original condition.
We attach:
A portrait of her husband the composer Robert Schumann (1810-1856) by E.H. Schroeder; period print from a drawing or engraving.