[VALÉRY, Paul] Henri MANUEL (1874-1947)
Portrait of Paul Valéry, period film print
[Paris, c. 20's], cabinet format
Handsome and scarce portrait of Paul Valéry by Henri Manuel
EUR 500,-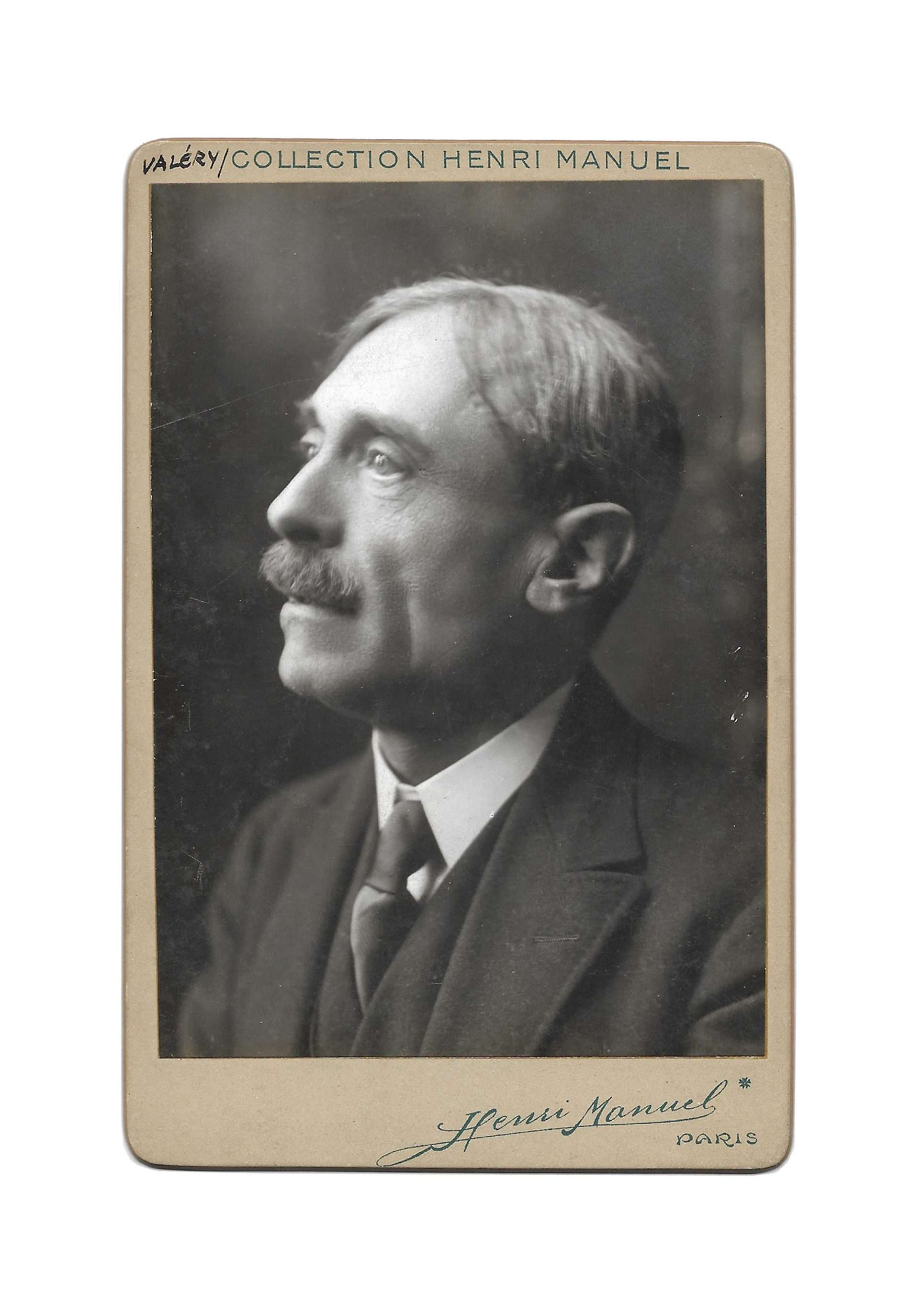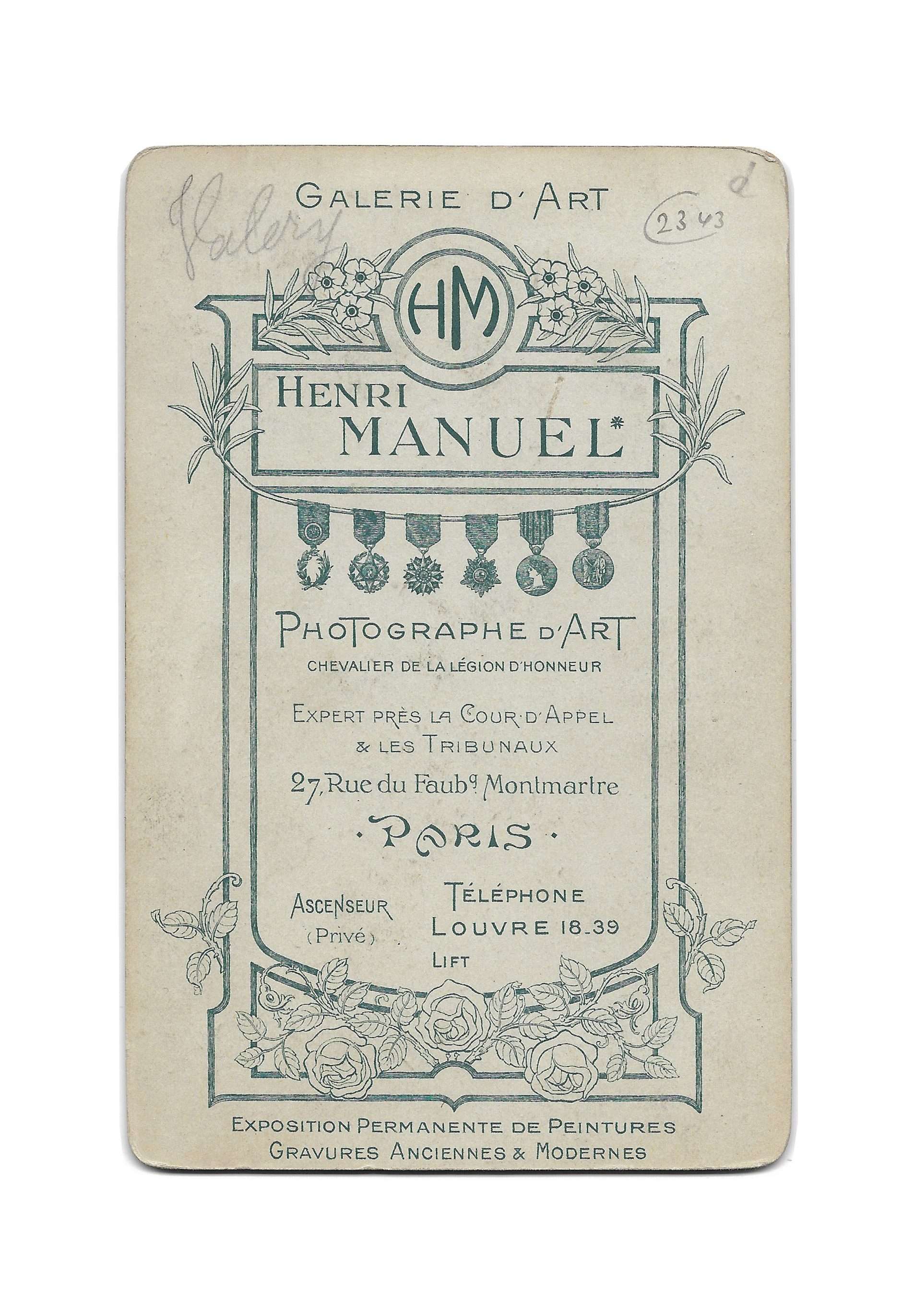 Fact sheet
[VALÉRY, Paul] Henri MANUEL (1874-1947)
Portrait of Paul Valéry, period film print
[Paris, c. 20's], cabinet format (9,7 x 13,8 cm)
Mounted on thick cardboard (10,6 x 16,7 cm) in the photographer's credits
'Valery' inscribed on upper margin of the cardboard by an unknown hand
Some superficial scratches, three deeper scratches on right margin of the print
Handsome and scarce portrait of Paul Valéry by Henri Manuel
---
The poet and academician appears in profile, with his deep and melancholic gaze, more than ever visible on this print.
It was at 27 rue du Faubourg-Montmartre that Henri Emmanuel set up his studio at the beginning of the 20th century, specializing in the portrait of personalities from the political and artistic worlds.
The photographer will immortalize Paul Valéry by another print remained very famous, taken during another session, but appearing this time from the front with a bow tie.