[VERLAINE] VANIER, Léon (1847-1896)
Les Hommes d'Aujourd'hui
Original copy from the second edition, 4 pp. in-4°
Librairie Vanier, n°244 – Paris 19 quai St Michel
Famous copy on which Verlaine appears crouching and holding a fancy lyre
EUR 350,-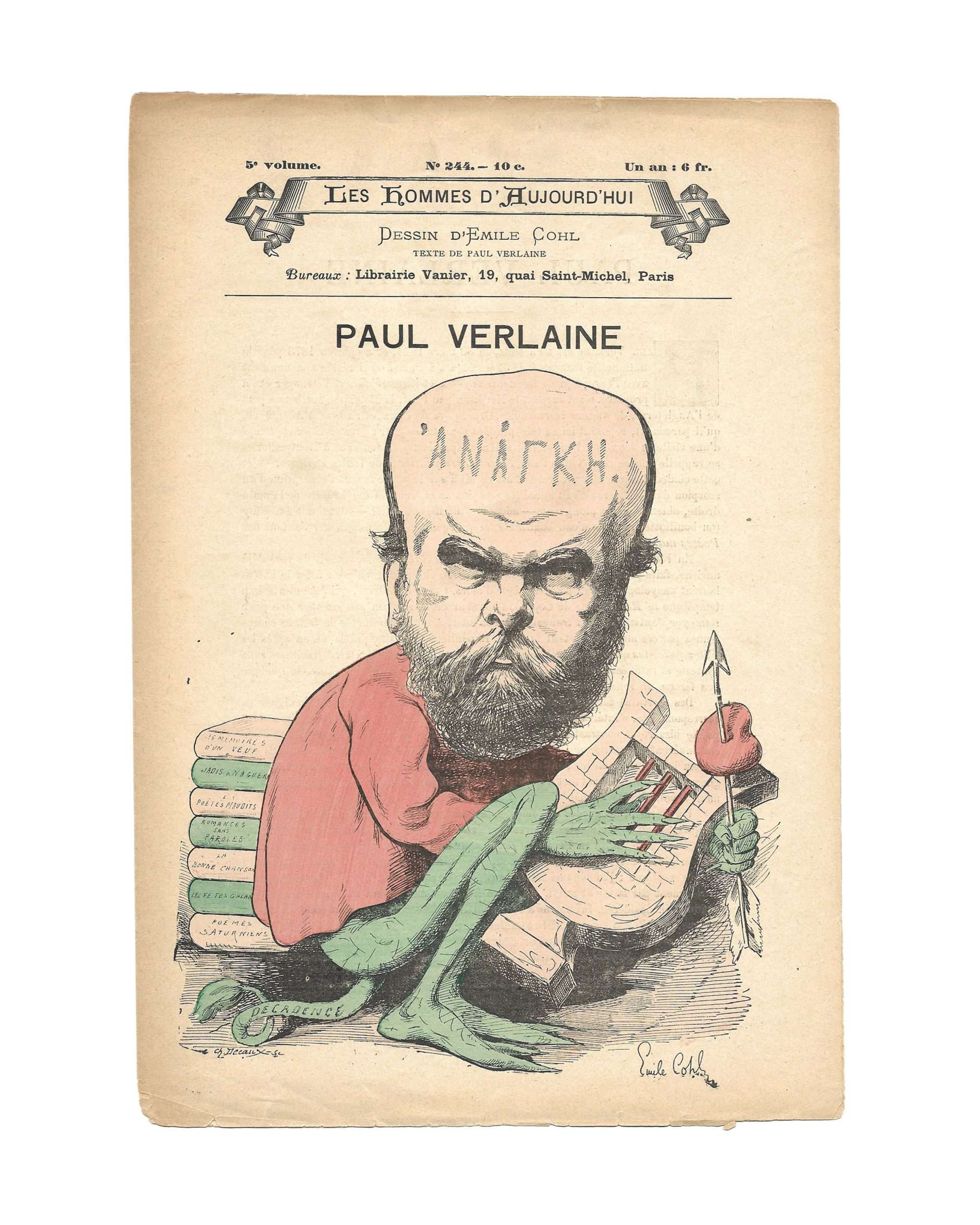 Fact sheet
[VERLAINE] VANIER, Léon (1847-1896)
Les Hommes d'Aujourd'hui
Original copy from the second edition, 4 pp. in-4°
Librairie Vanier, n°244 – Paris 19 quai St Michel
Slightly frayed lower marging, missing bit on lower left angle.
Famous and nice original copy on which Verlaine appears crouching and holding a fancy lyre
---
Engraved stencil wood depicting the 244 pamphlet of Les Hommes d'Aujourd'hui. Paris, Vanier, 1885. The biography that accompanies the cartoon is by Paul Verlaine himself.
This copy is that of the second edition, published in 1896 after the death of the poet.