ARTOIS, Comte de Chambord, Henri d' (1820-1883)
Two autograph letters signed "Henri" to Alexandre de Monti de Rezé
Frohsdorf, 1873, 3 p. in-8, with envelope
"Saving our unfortunate country, when the time is right"
EUR 1.200,-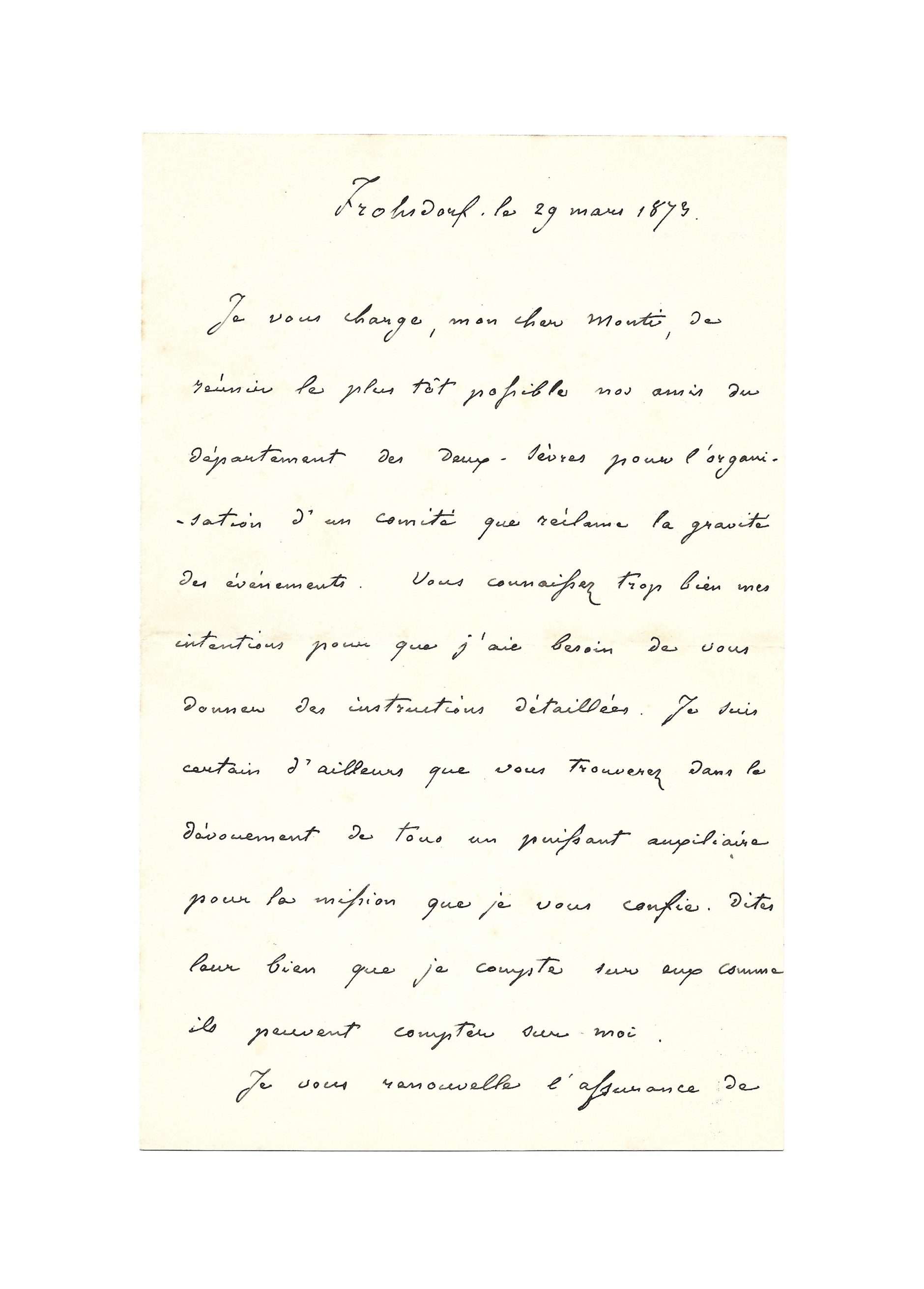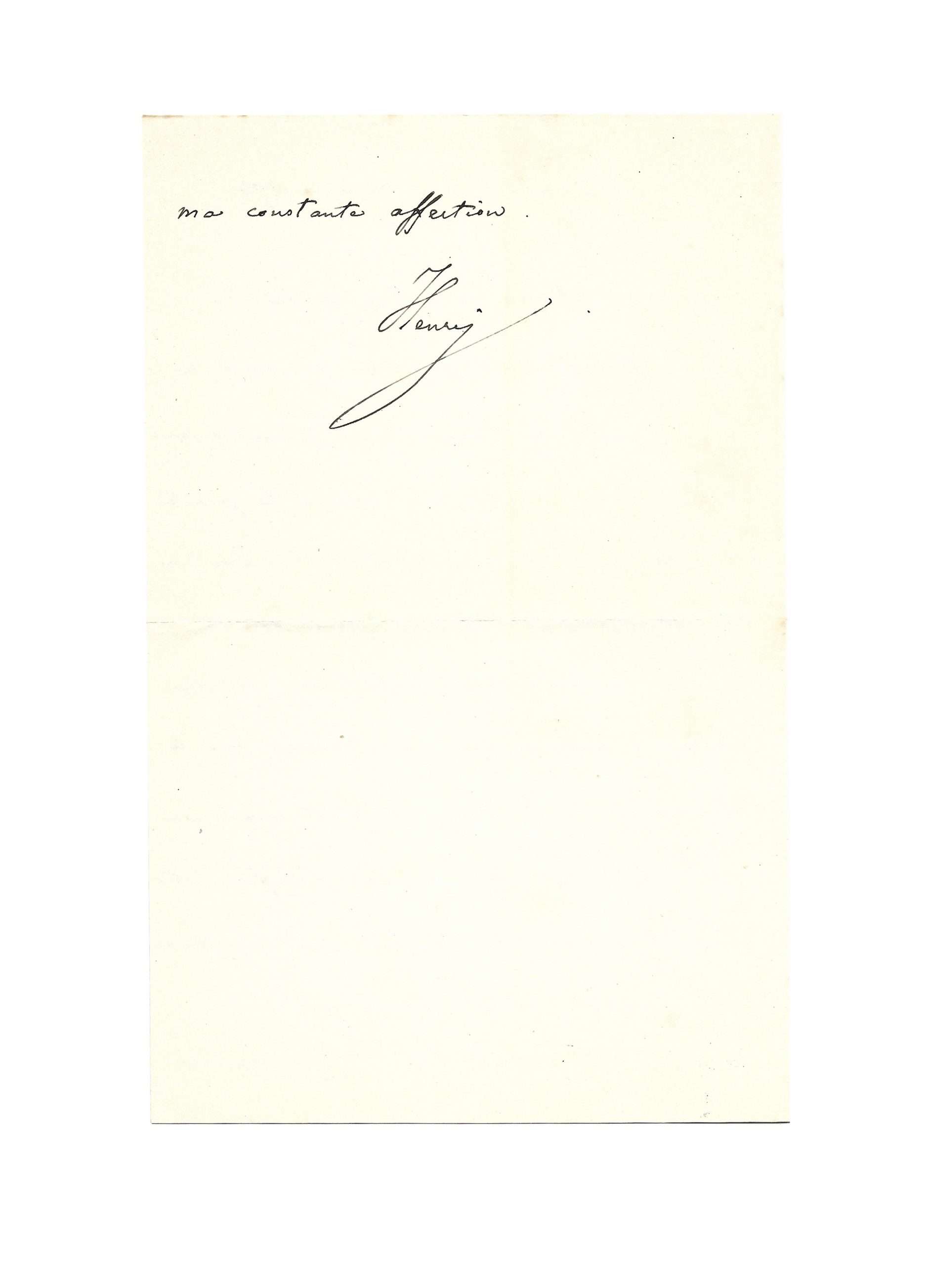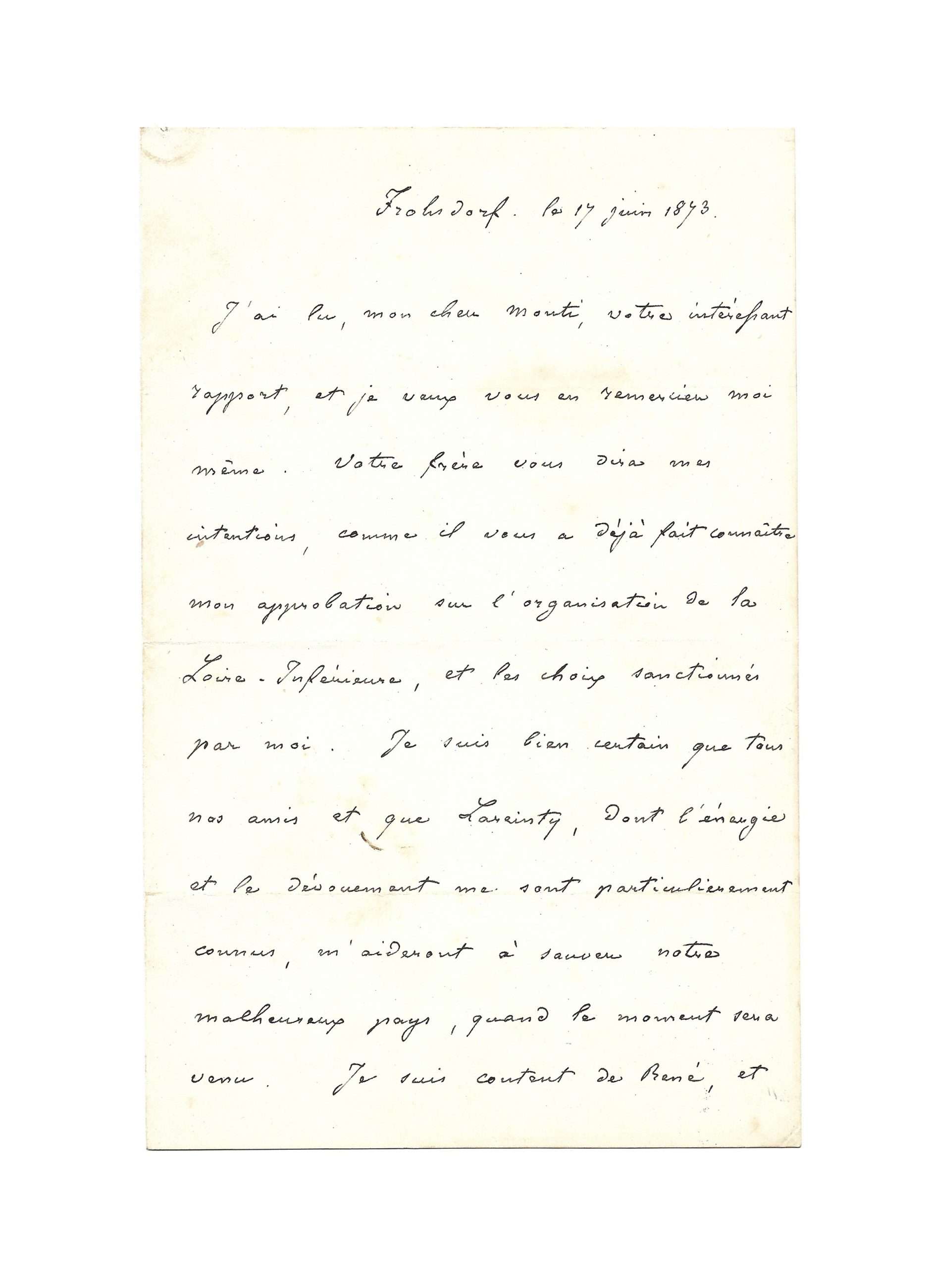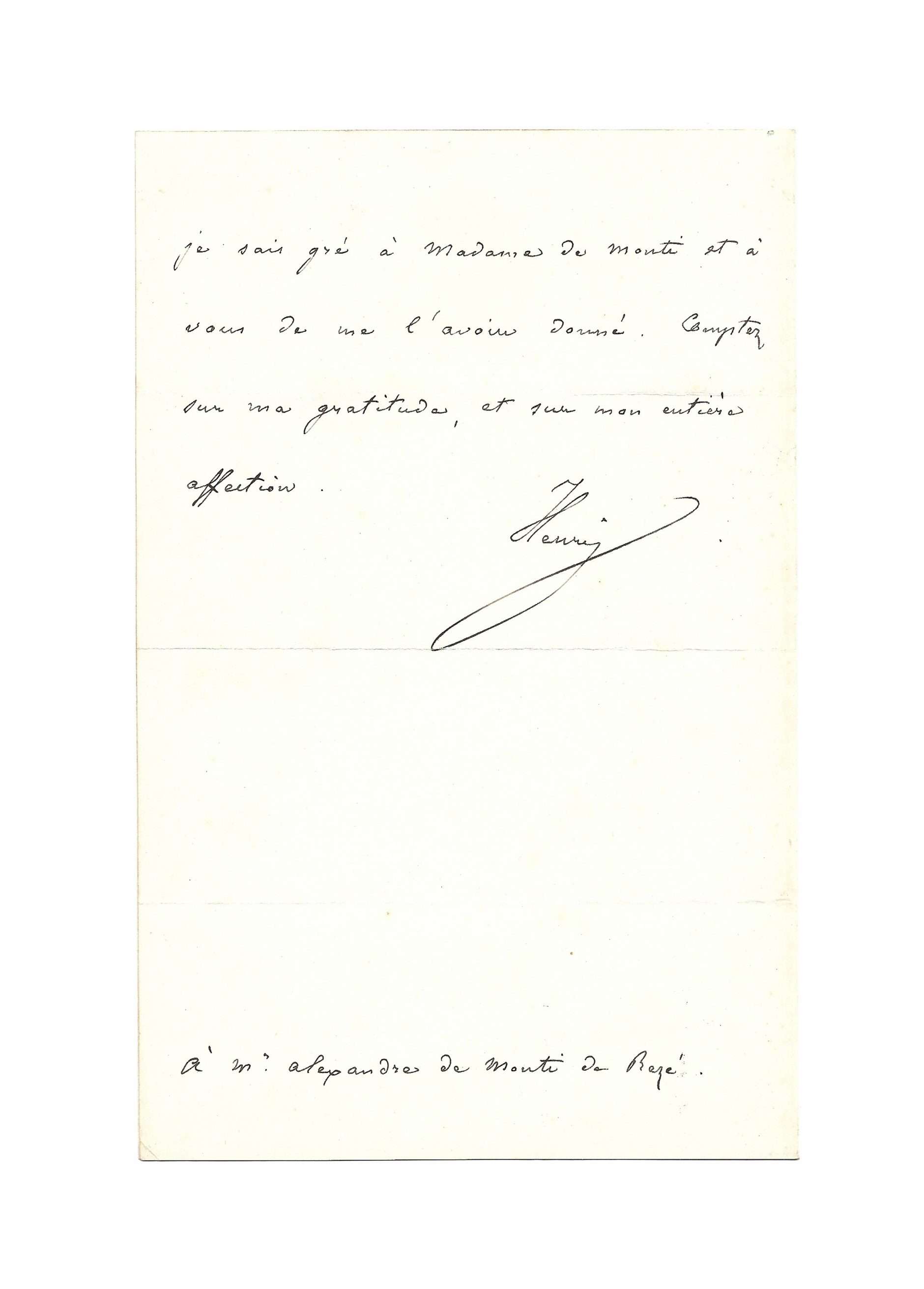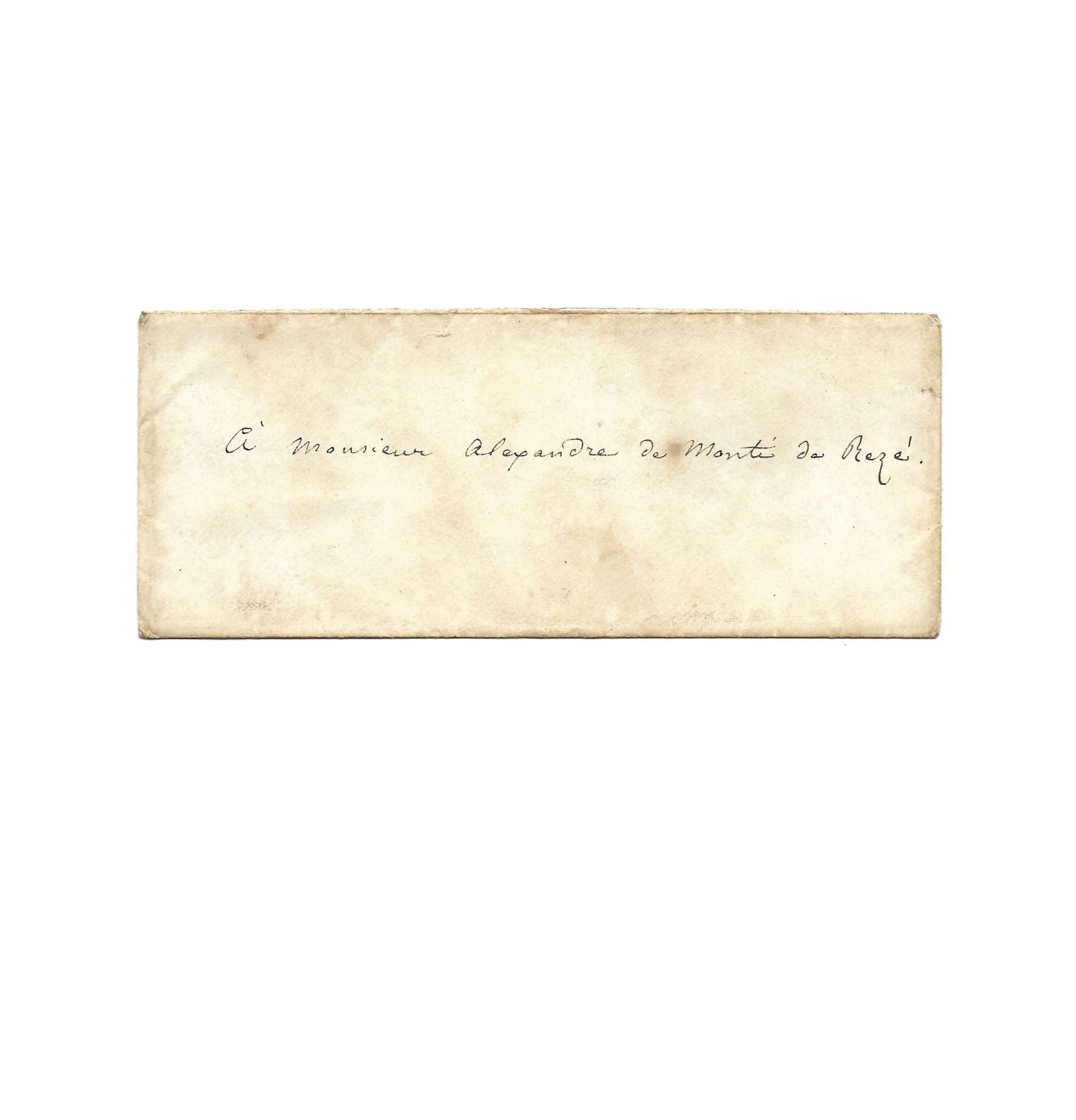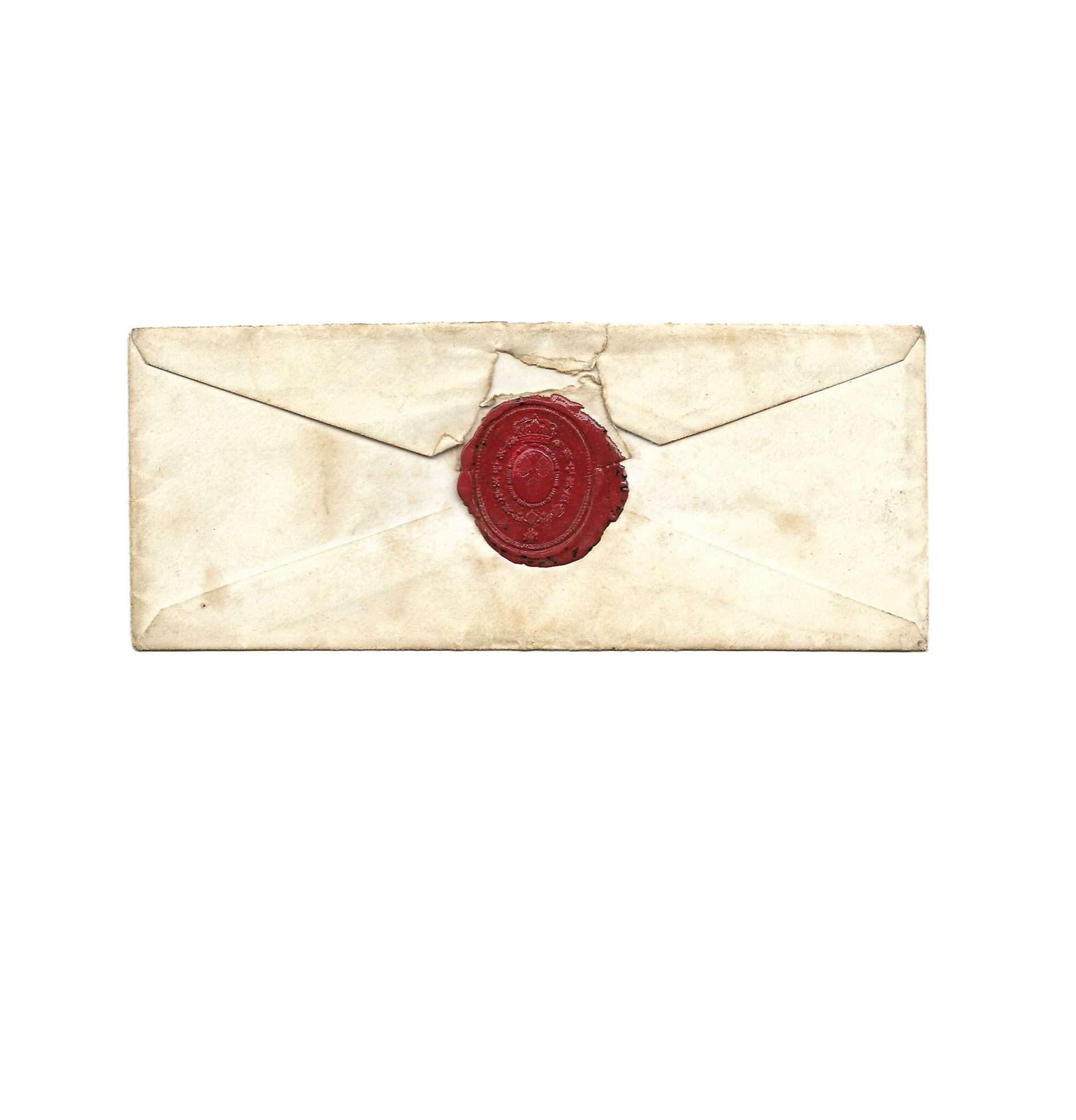 Fact sheet
ARTOIS, Comte de Chambord, Henri d' (1820-1883)
Two autograph letters signed "Henri" to Alexandre de Monti de Rezé
Frohsdorf, 1873, 4 p. in-8, with envelope
Two important letters relating to the organization of the legitimist party in the context of the presidential elections of 1873
---
Lettre autographe signé « Henri» à Alexandre de Monti de Rezé (1814-1896), Frohsdorf, 29 mars 1873, 2p.
« Je vous charge, mon cher Monti, de réunir le plus tôt possible nos amis du département des Deux-Sèvres pour l'organisation d'un comité que réclame la gravité des évènements. Vous connaissez trop bien mes intentions pour que j'aie besoin de vous donner des instructions détaillées. Je suis certain d'ailleurs que vous trouverez dans le dévouement de tous un puissant auxiliaire pour la mission que je vous confie. Dites-leur bien que je compte sur eux comme ils peuvent compter sur moi. Je vous renouvelle l'assurance de ma constante affection. Henri »
Lettre autographe signé « Henri» à Alexandre de Monti de Rezé (1814-1896), Frohsdorf, 17 juin 1873, 2 p., enveloppe jointe avec cachet de cire rouge aux armes du comte de Chambord.
« J'ai lu, mon cher Monti, votre intéressant rapport, et je veux vous en remercier moi-même. Votre frère [Edouard de Monti de Rezé (1808-1877), aide de camp du comte de Chambord] vous dira mes intentions, comme il vous a déjà fait connaître mon approbation sur l'organisation de la Loire-Inférieure, et les choix sanctionnés par moi. Je suis bien certain que tous nos amis et que Lareinty [Henri Baillardel de Lareinty (1824-1901), monarchiste légitimiste, sénateur et président du conseil général de la Loire-Atlantique en 1876], dont l'énergie et le dévouement me sont particulièrement connus, m'aideront à sauver notre malheureux pays, quand le moment sera venu. Je suis content de René [de Monti de Rezé (1848-1934), fils du destinataire de la lettre], et je sais gré à Madame de Monti et à vous de me l'avoir donné. Comptez sur ma gratitude, et sur mon entière affection. Henri"
---
On 24 May 1873, the Marshal of Mac-Mahon was elected President of the Republic almost unanimously. The monarchist majority that emerged from the legislative elections of 1871 and the legitimist sympathies of the new head of state seem to herald the future restoration of the monarchy in France. Nevertheless, the intransigence of the Count of Chambord regarding the restoration of the white flag put an end to these hopes as early as the end of 1873.