JACOB, Max (1876-1944)
Autograph letter signed « Max Jacob » to Marcel Thiébaut
Monastère de St Benoît-sur-Loire, 16th May 1924, 2 p. in-8° on bi-folio
« You have exuded the character of my heroes better than I have done myself »

EUR 300,-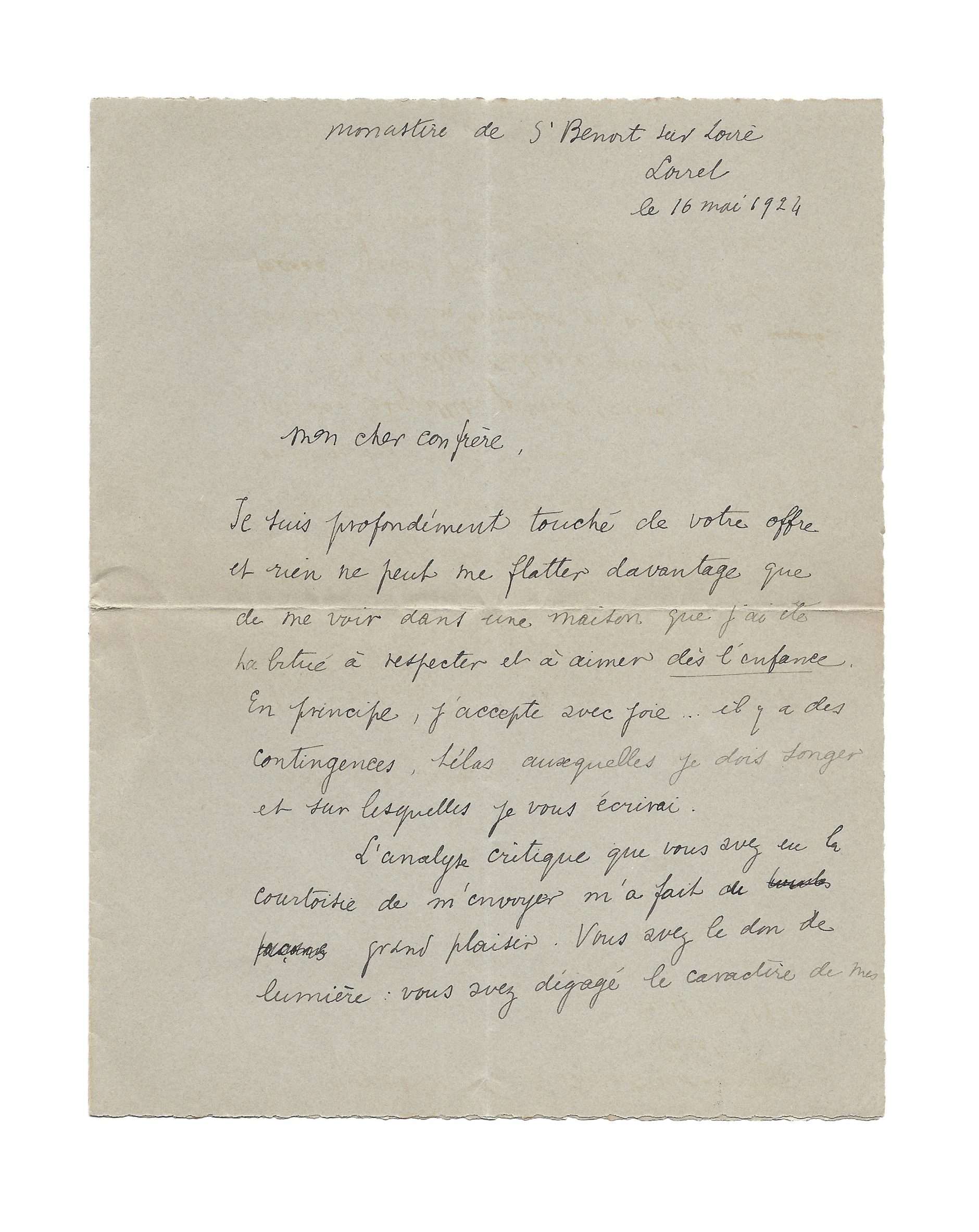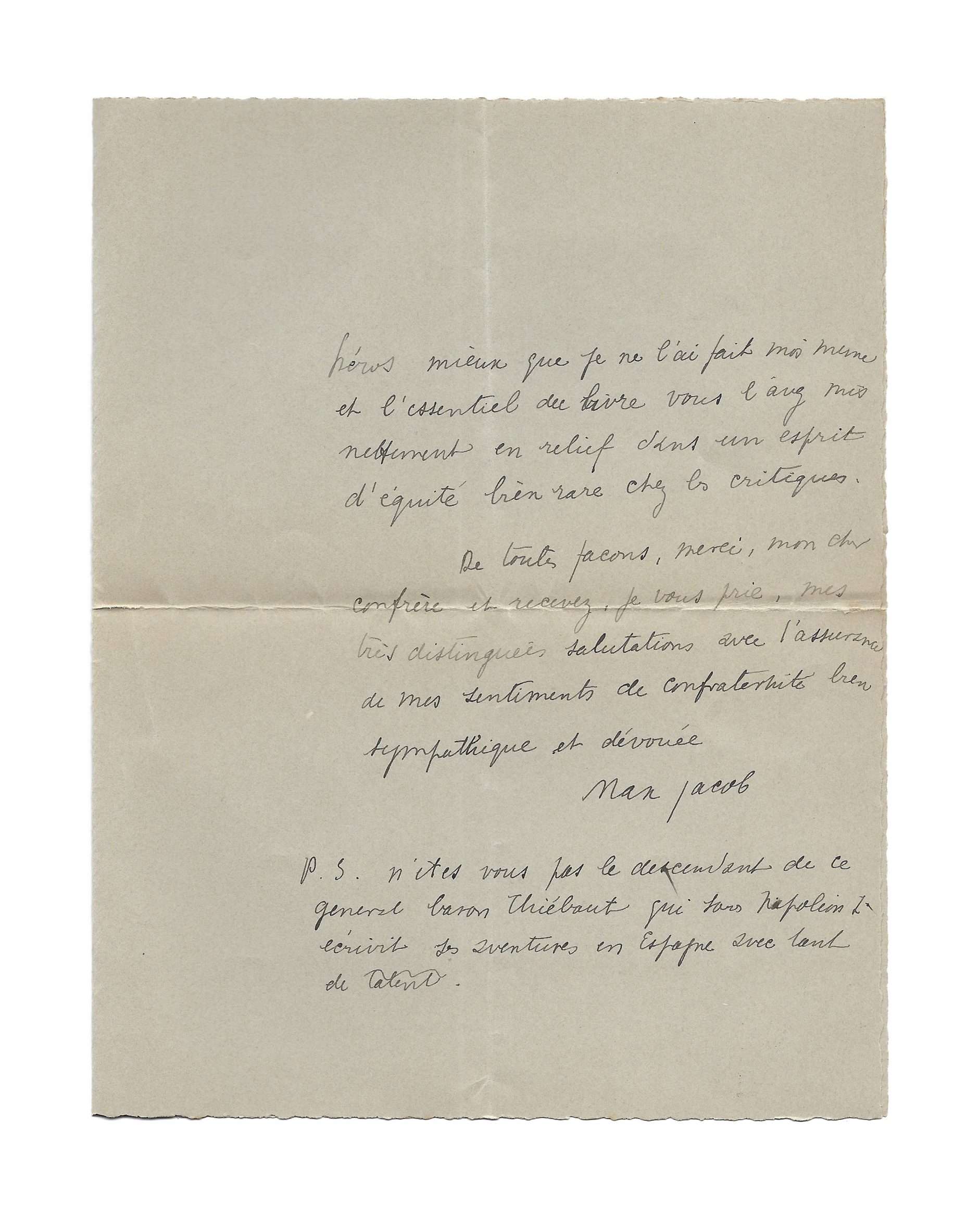 Fact sheet
JACOB, Max (1876-1944)
Autograph letter signed « Max Jacob » to Marcel Thiébaut
Monastère de St Benoît-sur-Loire, 16th May 1924, 2 p. in-8° on bi-folio
Period fold marks
Max Jacob welcomes the analysis of his latest book by Marcel Thiébaut, director of Calmann-Lévy publishing
---
« Mon cher confrère,
Je suis profondément touché de votre offre et rien ne peut me flatter davantage que de me voir dans une maison que j'ai été habitué à respecter et à aimer dès l'enfance.
En principe, j'accepte avec joie… il y a des contingences, hélas sur lesquelles je dois songer et sur lesquelles je vous écrirai.
L'analyse que vous avez eu la courtoisie de m'envoyer m'a fait un grand plaisir. Vous avez le don de lumière : vous avez dégagé le caractère de mes héros mieux que je ne l'ai fait moi même et l'essentiel du livre vous l'avez mis nettement en relief dans un esprit d'équité bien rare chez les critiques.
De toute façons, merci, mon cher confrère et recevez, je vous prie, mes très distinguées salutations avec l'assurance de mes sentiments de confraternité bien sympathiques et dévouée.
Max Jacob
P.S. n'êtes vous pas le descendant de ce général Thiébaut qui sous Napoléon 1er écrivit ses aventures en Espagne avec tant de talent »
---
Max Jacob alludes, at the beginning of the letter, to a possible acceptance on his part to be published by Calmann-Lévy, and of which Marcel Thiébaut is then the director. However, this proposal will remain unanswered, Max Jacob being under contract at Gallimard since 1923.
It is then very likely that Thiébaut welcomed the publication of L'Homme de Chair et l'homme reflet, published at the end of March 1924, and for which Jacob warmly thanked him in this letter.
There is no Thiébaut occurrence in Max Jacob's correspondence, with the exception of this letter.