JACOB, Max (1876-1944)
Autograph letter signed "Max" to Maurice Morel
St Benoît sur Loire, 23 September [19]43, 1 p. in-4, envelope attached
"There is no madness in hope"
SOLD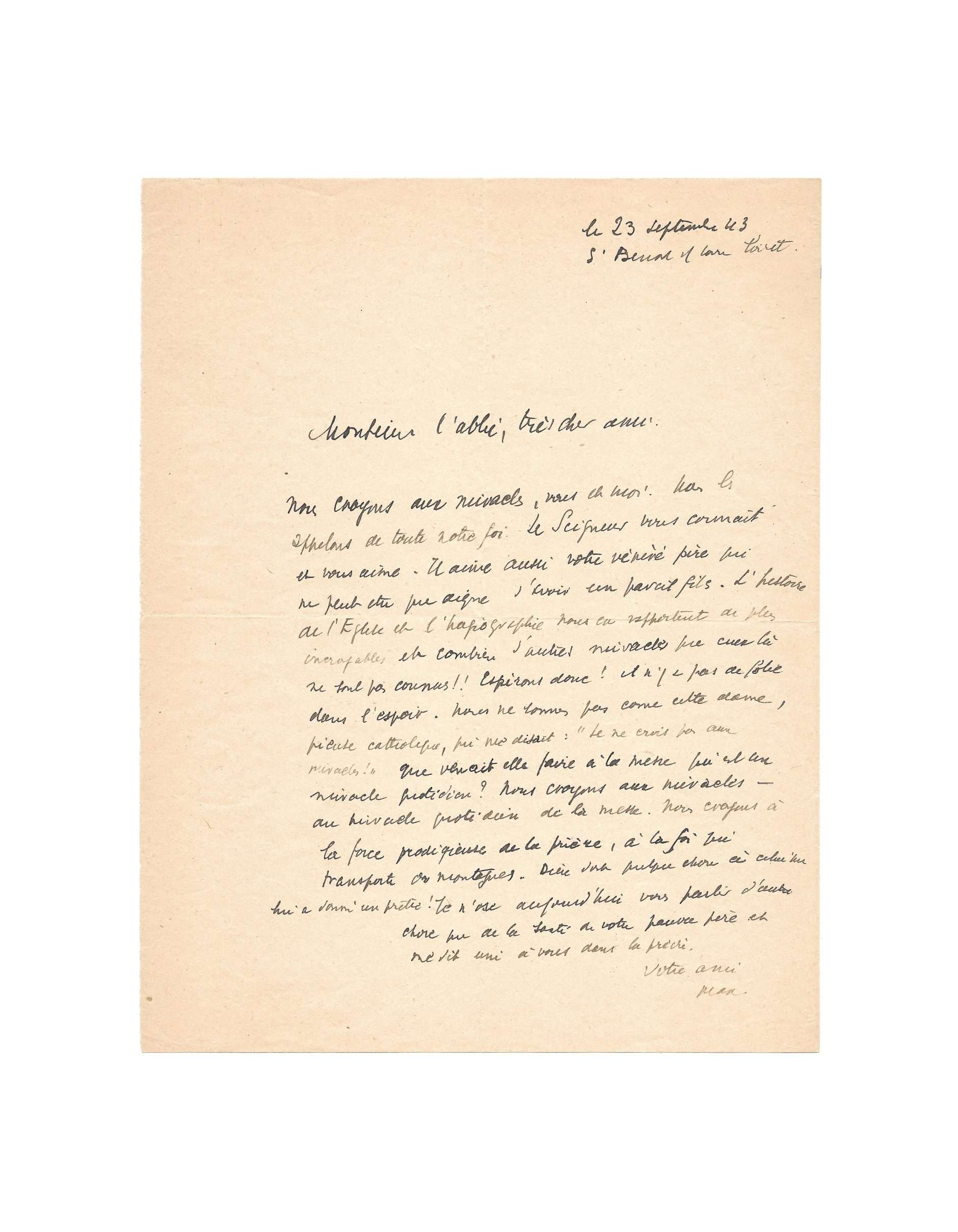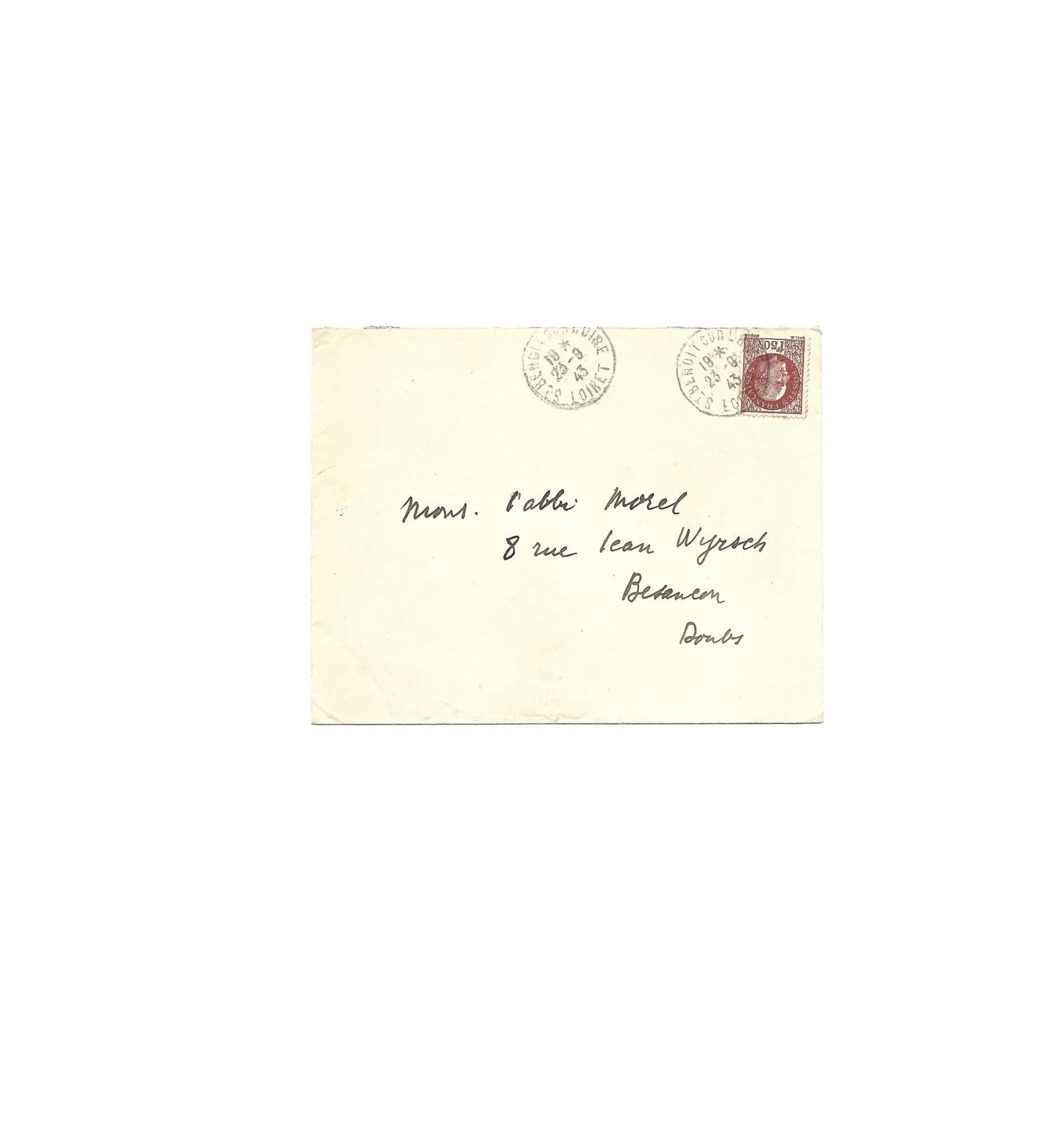 Fact sheet
JACOB, Max (1876-1944)
Autograph letter signed "Max" to Maurice Morel
St Benoît sur Loire, 23 September [19]43, 1 p. in-4, envelope attached
Usual fold marks, some tiny tears on folds
Pious letter from Max Jacob to his friend, Father Maurel
---
"Monsieur l'abbé, très cher ami,
Nous croyons aux miracles, vous et moi. Nous les appelons de toute notre foi. Le Seigneur vous connaît et vous aime. Il aime aussi votre vénéré père qui ne peut être digne d'avoir un pareil fils. L'histoire de l'église et de l'harpographie nous en rapportent de de plus incapables et combien d'autres miracles que ceux là ne sont pas connus !! Espérons donc ! Il n'y a pas de folie dans l'espoir. Nous ne sommes pas comme cette dame, pieuse catholique, qui me disait : "Je ne crois pas aux miracles !" Que venait-elle faire à la messe qui est un miracle quotidien ? Nous croyons aux miracles – aux miracles quotidiens de la messe. Nous croyons à la force prodigieuse de la prière, à la foi qui transporte les montagnes. Dieu dira quelque chose à celui qui a donné une prière ! Je n'ose aujourd'hui vous parler d'autre chose que la santé de votre pauvre père et me dit uni à vous dans la prière.
Votre ami Max"
---
In 1921, on the advice of his friend Abbé Weill, Max Jacob went into exile in Saint-Benoît-sur-Loire, where he was accommodated in the presbytery by Abbé Albert Fleureau and then in the disused monastery. He relieves himself of many manuscripts, no less than 8 poetic collections are published in a few months.
Maurice Morel (1908-1991), known as Father Morel, was a French priest and painter. He met Max Jacob during his second stay in Saint-Benoît-sur-Loire in 1937.
Five months after this letter, Max Jacob was arrested by the German police on February 24, 1944 and died at the Drancy camp on March 5, 1944.
We thank Patricia Sustrac for the information she kindly shared with us.