KAHLO, Frida (1907-1954)
Autograph statement signed « Frida Kahlo »
Mexico, 2nd August 1947, 1/2 p. in-4°, with autograph envelope
A few drawings for a friend…
EUR 9.500,-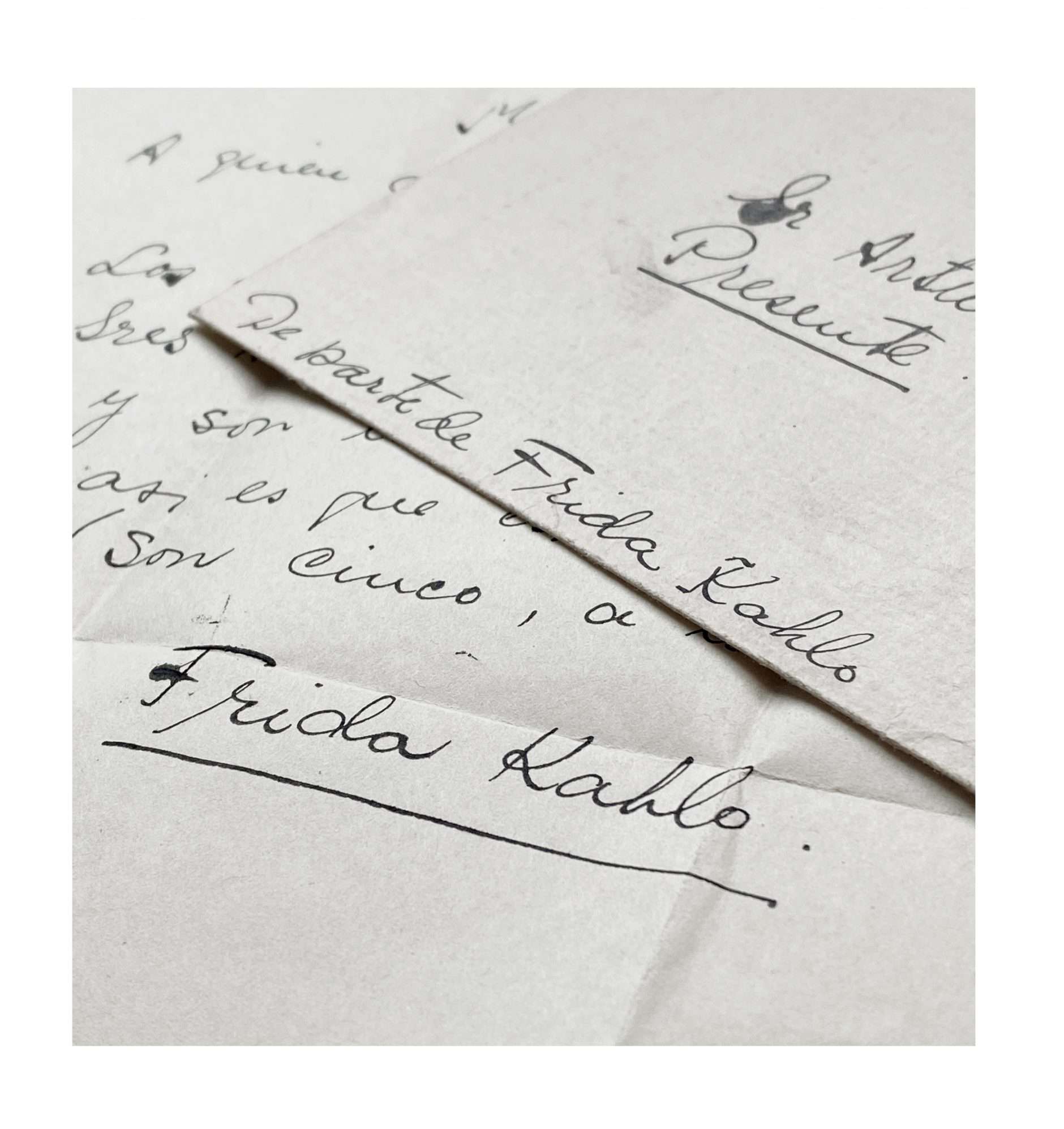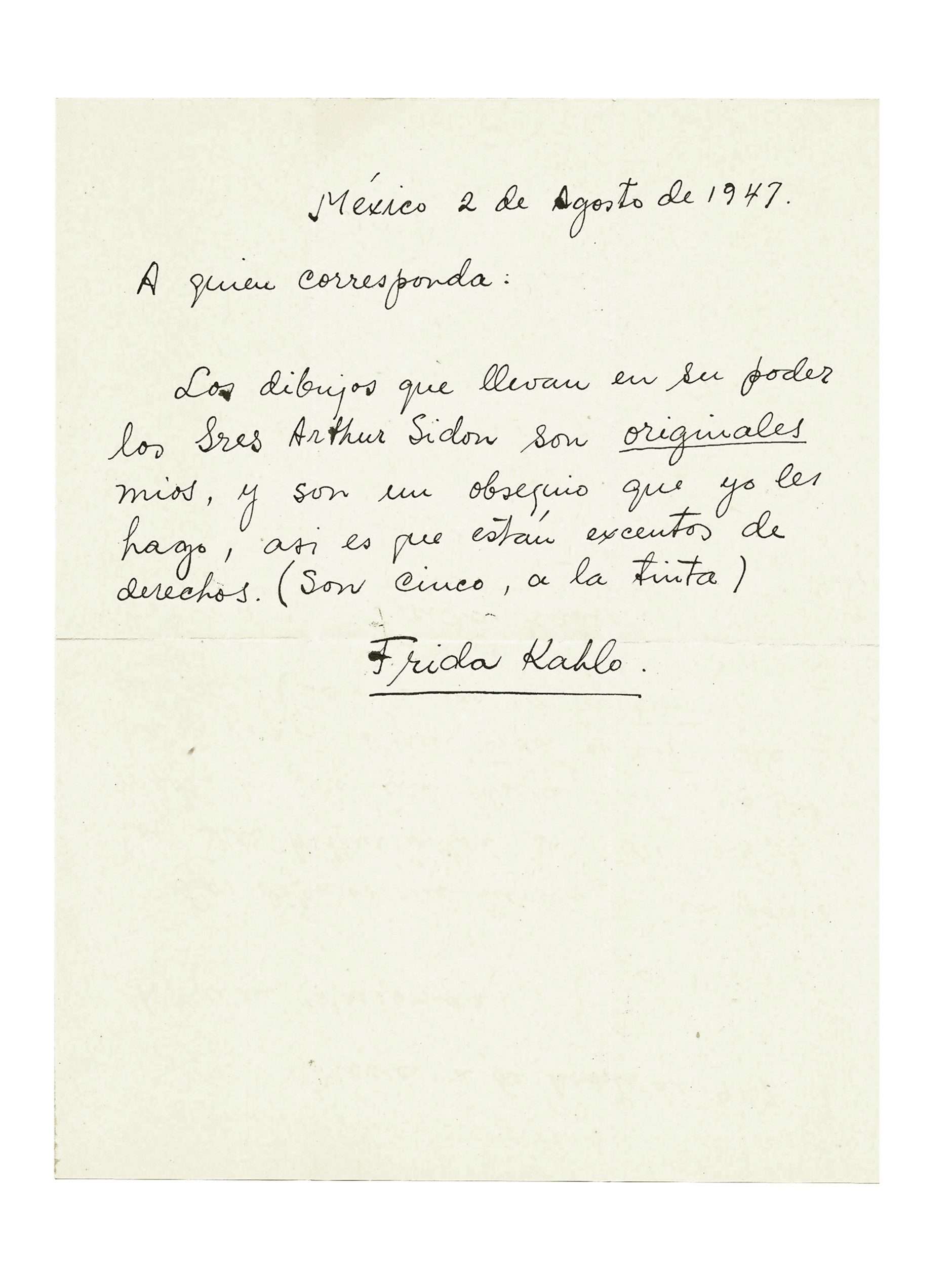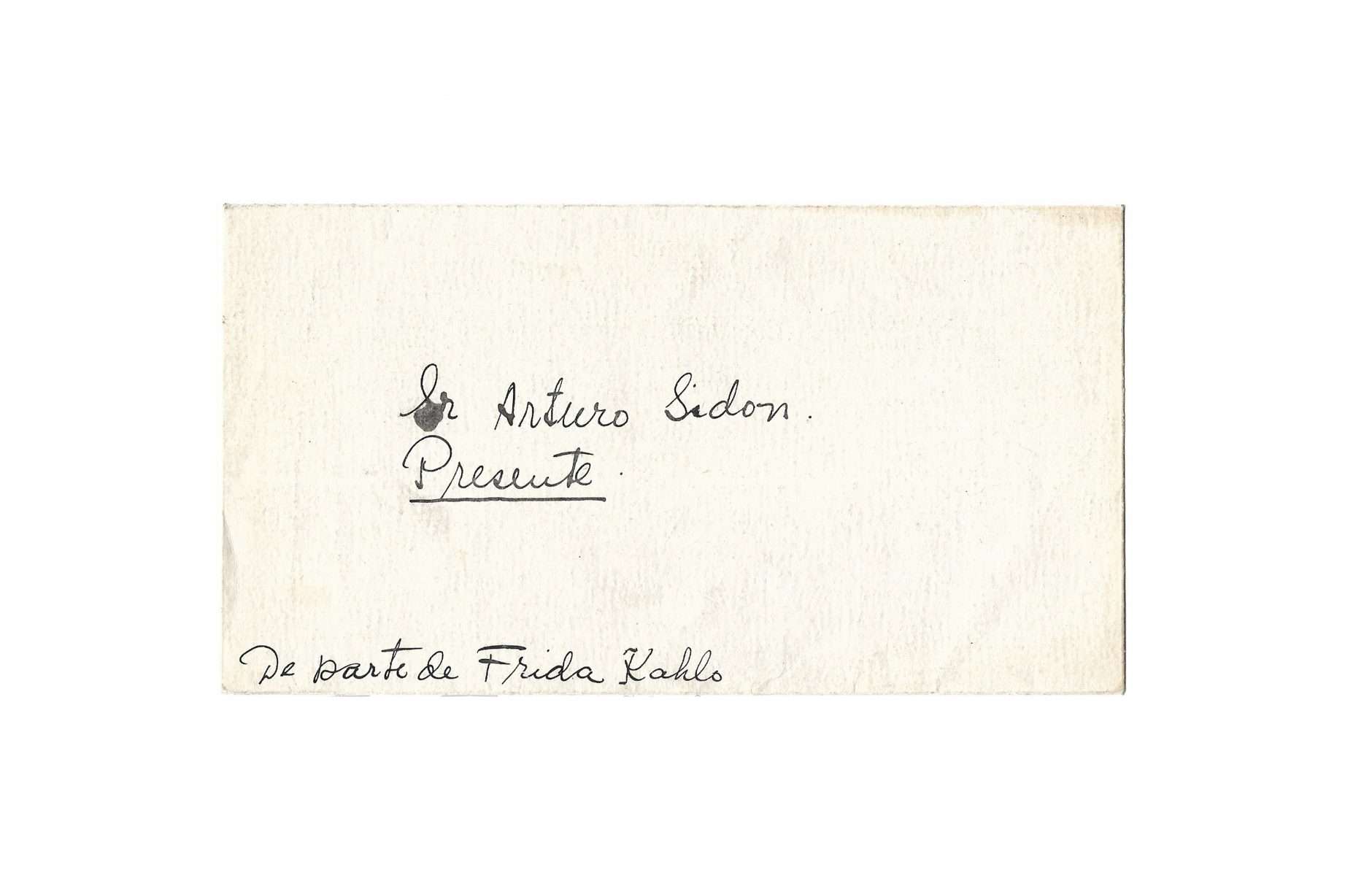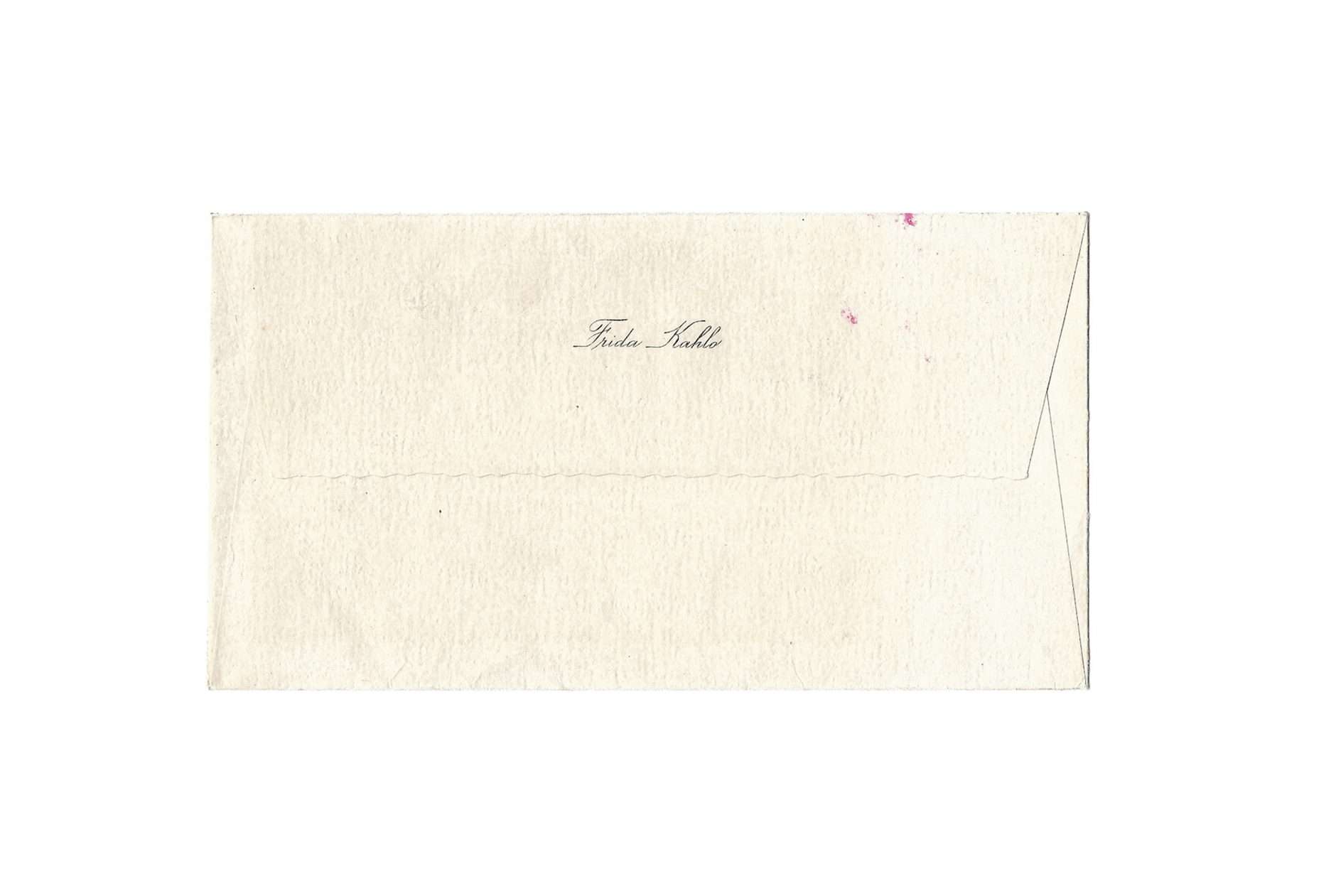 Fact sheet
KAHLO, Frida (1907-1954)
Autograph statement signed « Frida Kahlo »
Mexico, 2nd August 1947, 1/2 p. in-4°, with autograph envelope
Rare statement by Frida Kahlo, certifying five of her ink drawings for a friend
---
Translation:
"To whom it may concern:
The drawings that Mr. Arthur Sidon and the persons accompanying him are originals of mine, and are gifts that I have made to them, so they are free of [customs] duties. (There are five, in ink).
Frida Kahlo »
Original text:
"A quien corresponda:
Los dibujos que llevan en su poder los S[eño]res Arthur Sidon son originales míos, y son un obsequio que yo les hago, así que están excentos [sic] de derechos. (Son cinco, a la tinta).
Frida Kahlo"
Frida adds on the envelope (on the back of which her name is printed in full letters on the flap)
« Sr Arturo Sidon
Presente
De parte de Frida Kahlo »
---
This statement was likely intended to facilitate the crossing of the border between Mexico and the United States. Indeed, if the envelope (for the attention of her friend) indicates "Arturo", Frida Americanizes the name of the latter on the document.
The artist had, in that same year, made one of her most famous works: Self-portrait with loose hair
It should be noted that a tiny proportion of the artist's writings bear her complete signature "Frida Kahlo", the latter having signed most of her letters "Frida".