VERLAINE, Paul (1844-1896)
Autograph card signed « P. Verlaine » to Edmond Lepelletier
Aix-les-Bains, 2nd September evenning [1889], 1 p. in-12
« I live as a savage »

EUR 2.200,-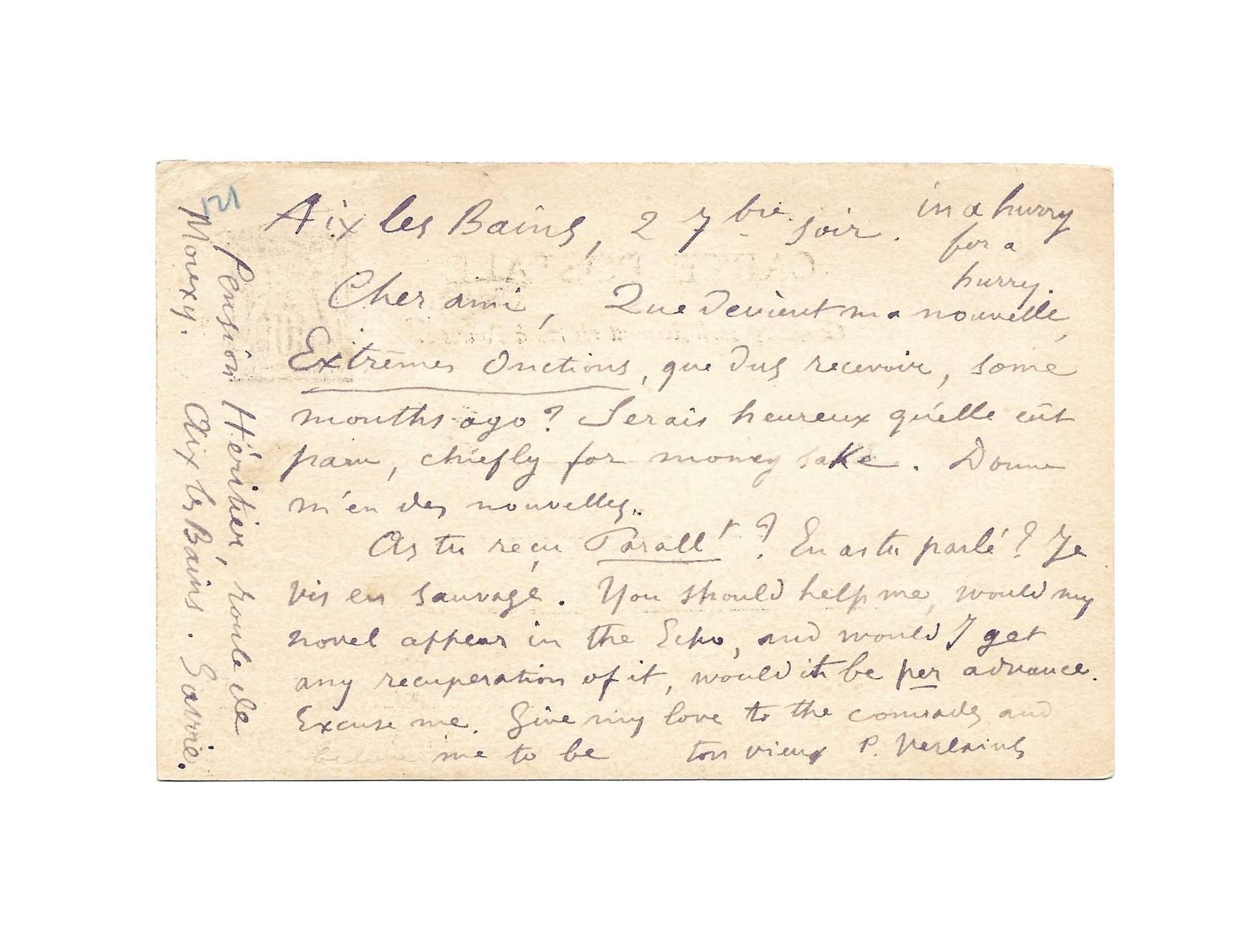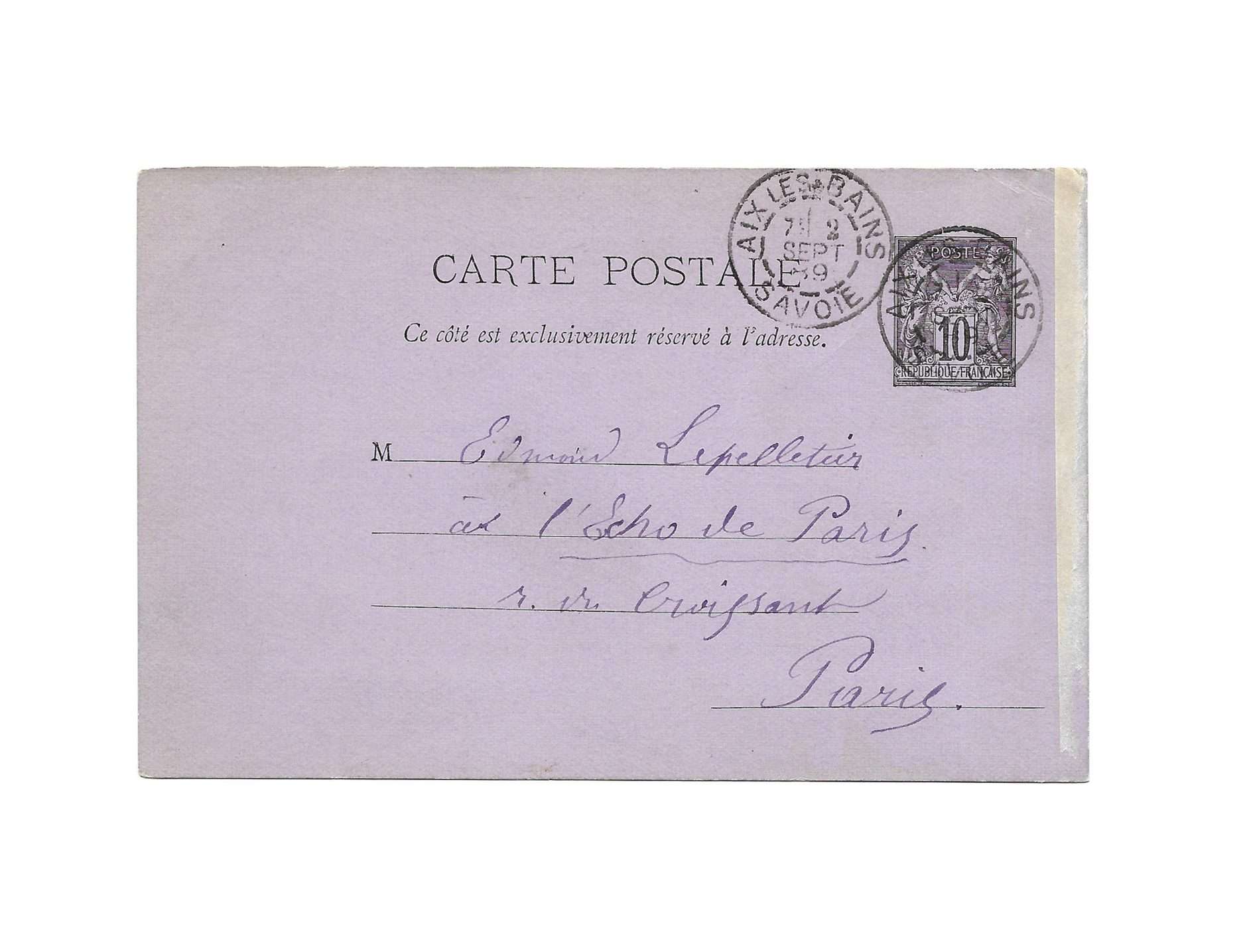 Fact sheet
VERLAINE, Paul (1844-1896)
Autograph card signed « P. Verlaine » to Edmond Lepelletier
Aix-les-Bains, 2nd September evenning [1889], 1 p. in-12
Autograph address on verso, previous mark of mounting
In an amusing letter mixing French and English, Verlaine asks his friend Lepelletier if he has received his copy of Parallèlement
---
« Aix les Bains, 2 7bre soir. In a hurry for a hurry. Cher ami, Que devient ma nouvelle Extrêmes Onctions, que tu dus recevoir some months ago ? Serais heureux qu'elle eût paru, chiefly for money sake. Donne m'en des nouvelles. As-tu reçu Parallt [Parallèlement] ? En as-tu parlé ? Je vis en sauvage. You should help me, would my novel appear in the Echo [L'Echo de Paris], and would I get any recuperation of it, would it be per advance. Excuse me. Give my love to the comrades and believe me to be ton vieux P. Verlaine »
---
Verlaine arrived in Aix-les-Bains at the end of August 1889, on the advice of his doctor Dr. Chauffard of the Broussais Hospital in Paris, to treat osteoarthritis of the knee. He was welcomed by Dr. Henri Cazalis, a poet friend who lodged him at the pension Héritier close to the thermal establishment, route de Mouxy.
Parallèlement is the title of Paul Verlaine's seventh collection of poetry in verses, published in 1889 by the publisher Léon Vanier, then enriched in 1894. Like previous collections such as Jadis and Naguère, this work brings together many pieces composed previously and of various inspirations (erotic poetry of Les Amies, remnant of Cellulairement)
Extrêmes-Onctions is a short story from Histoires comme ça, published in Le Chat noir on June 14, 1890.
References:
Correspondance de Paul Verlaine – Ad. Van Bever, Messein, t. I 232
Œuvres complètes, éd. H. de Bouillane de Lacoste et J. Borel, t. II 1614