VERLAINE, Paul (1844-1896)
Original albumin print mounted on thin card
Lymington, 1879. 
Name card format (100 x 60 mm).
 Ex-dono autograph by Verlaine on verso
Unpublished portrait which has never been reproduced or reported on Verlaine's main iconographic collections
SOLD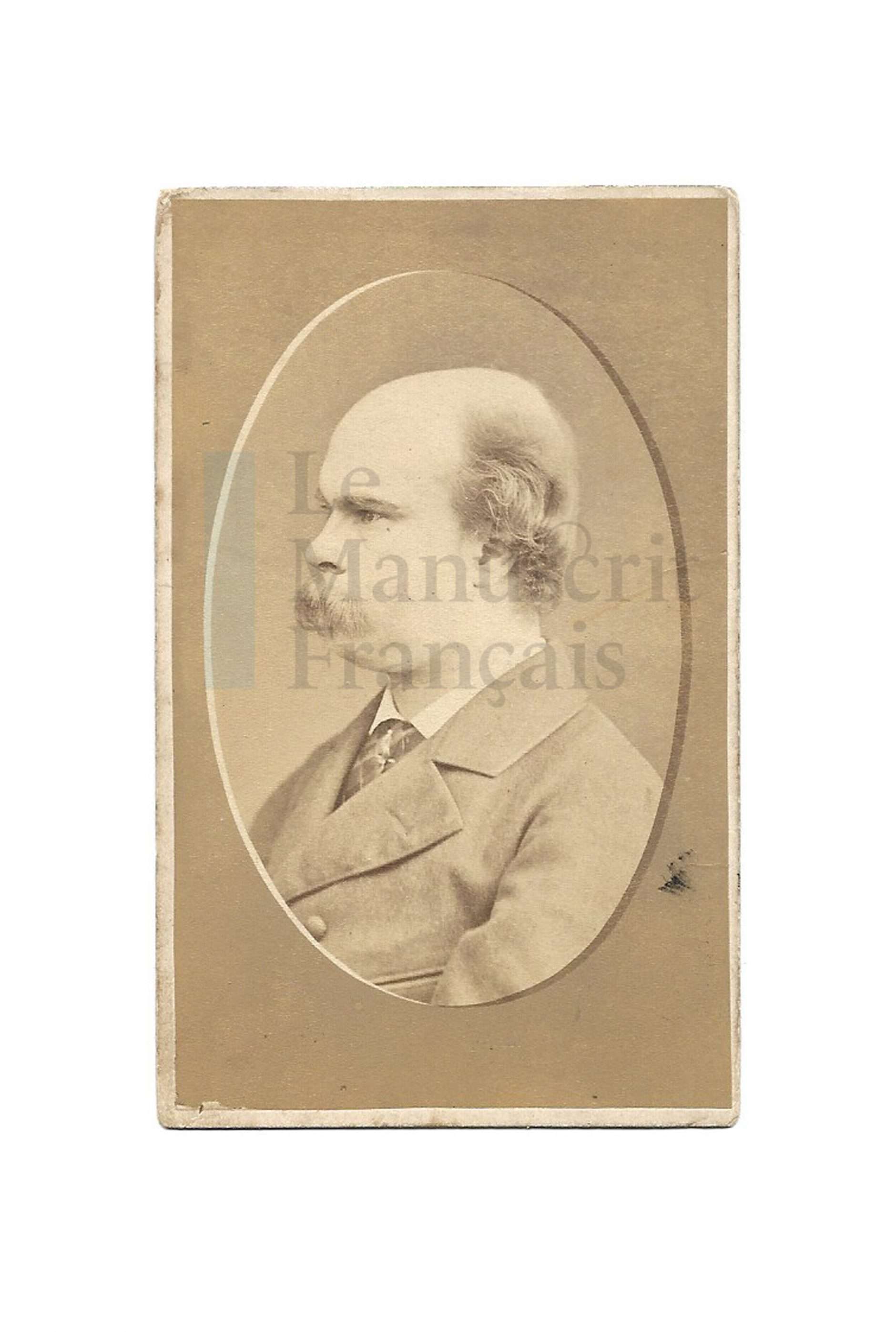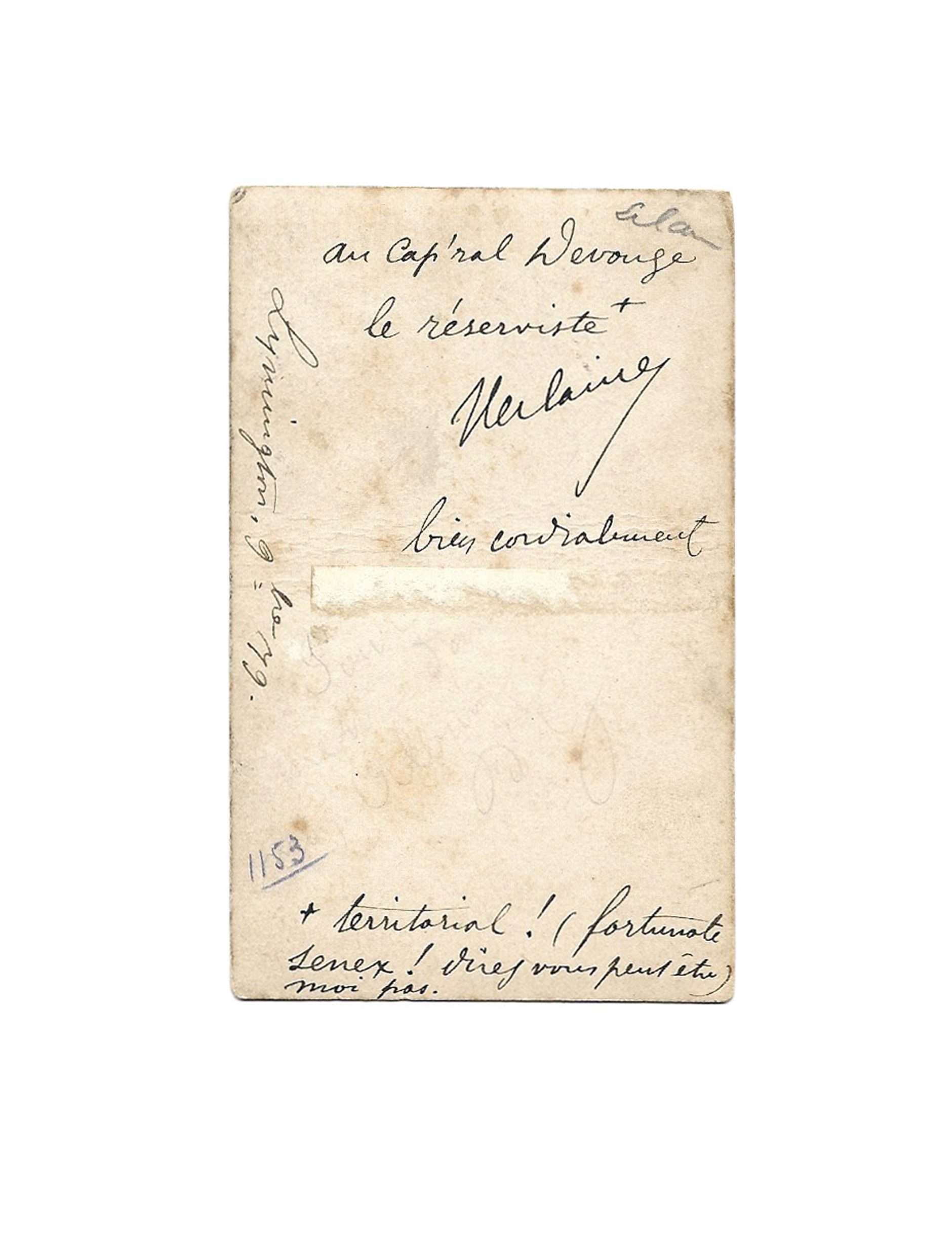 Fact sheet
VERLAINE, Paul (1844-1896)
Original period photograph mounted on thin cardboard
With voluminous "Nietzschean" mustache, an already balding forehead, the poet appears in an oval
Verlaine's autograph inscription on the back: Lymington, 9bre [1879]. Albumin print business card format (100 x 60 mm).
Superficial surface black spot
Unpublished portrait which has never been reproduced or reported on Verlaine's main iconographic collections. The poet, aged 35 in 1879, was a teacher at an institution in Lymington, a coastal town in southern England
---
Ex-dono autograph signed by Paul Verlaine on verso :
"Au cap'ral Devouge, le réserviste* Verlaine, Bien cordialement. * territorial ! (fortunate senex ! direz-vous peut-être, moi pas)"
« Fortunate senex » (happy old man), appear in the the first elgogue of Virgil's Bucolics. Verlaine taught Latin, Greek and French and was languishing in England, then certain that he had wasted his life.