BONAPARTE, Caroline (1782-1839)
Autograph letter signed "Caroline" to a Prince
[Naples, 15th May 1813], 2 p. grand in-8
"It is cruel to see the disappearance of the people who for 15 years have been attached to the Emperor and have shared all his memories."
EUR 2.200,-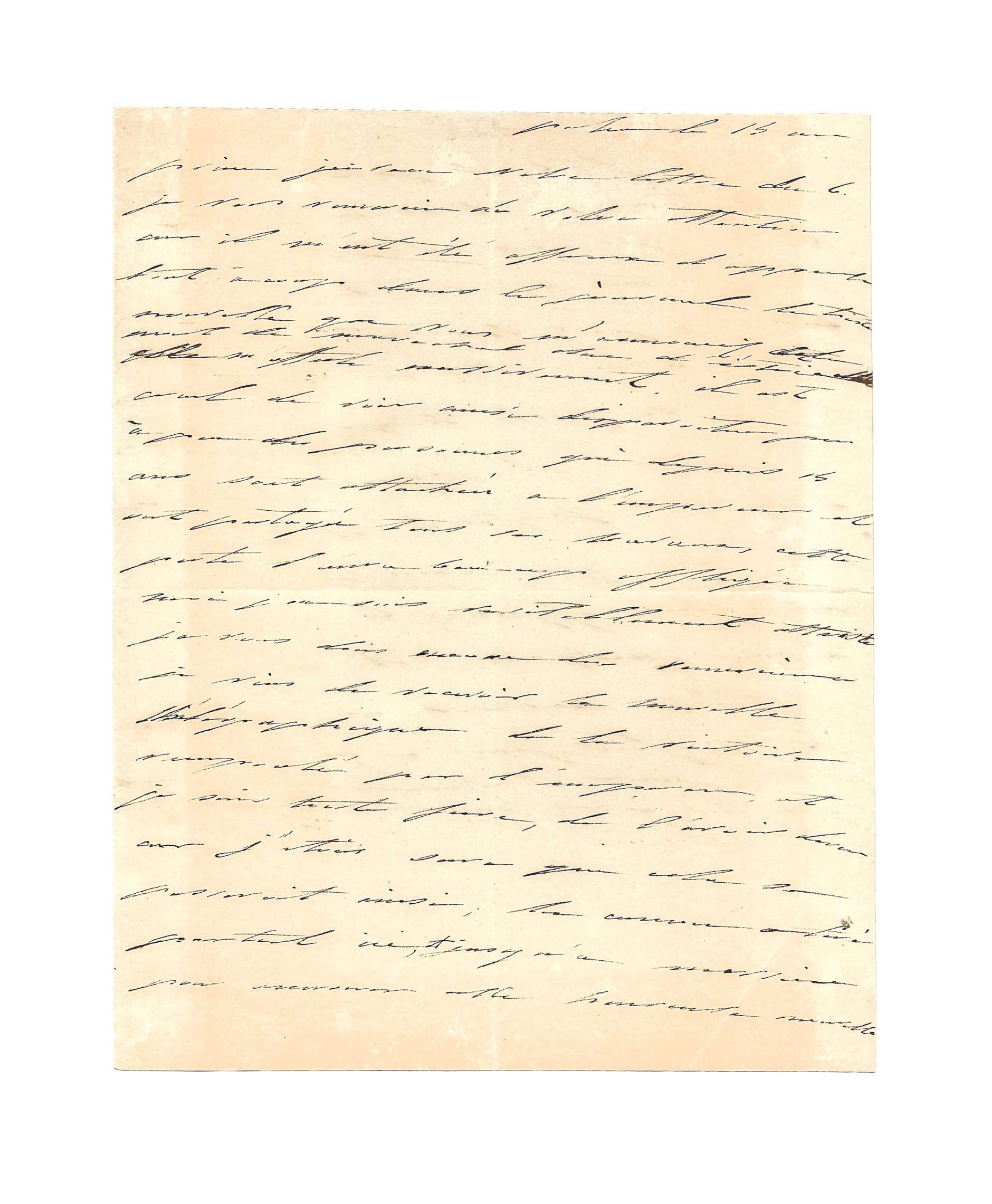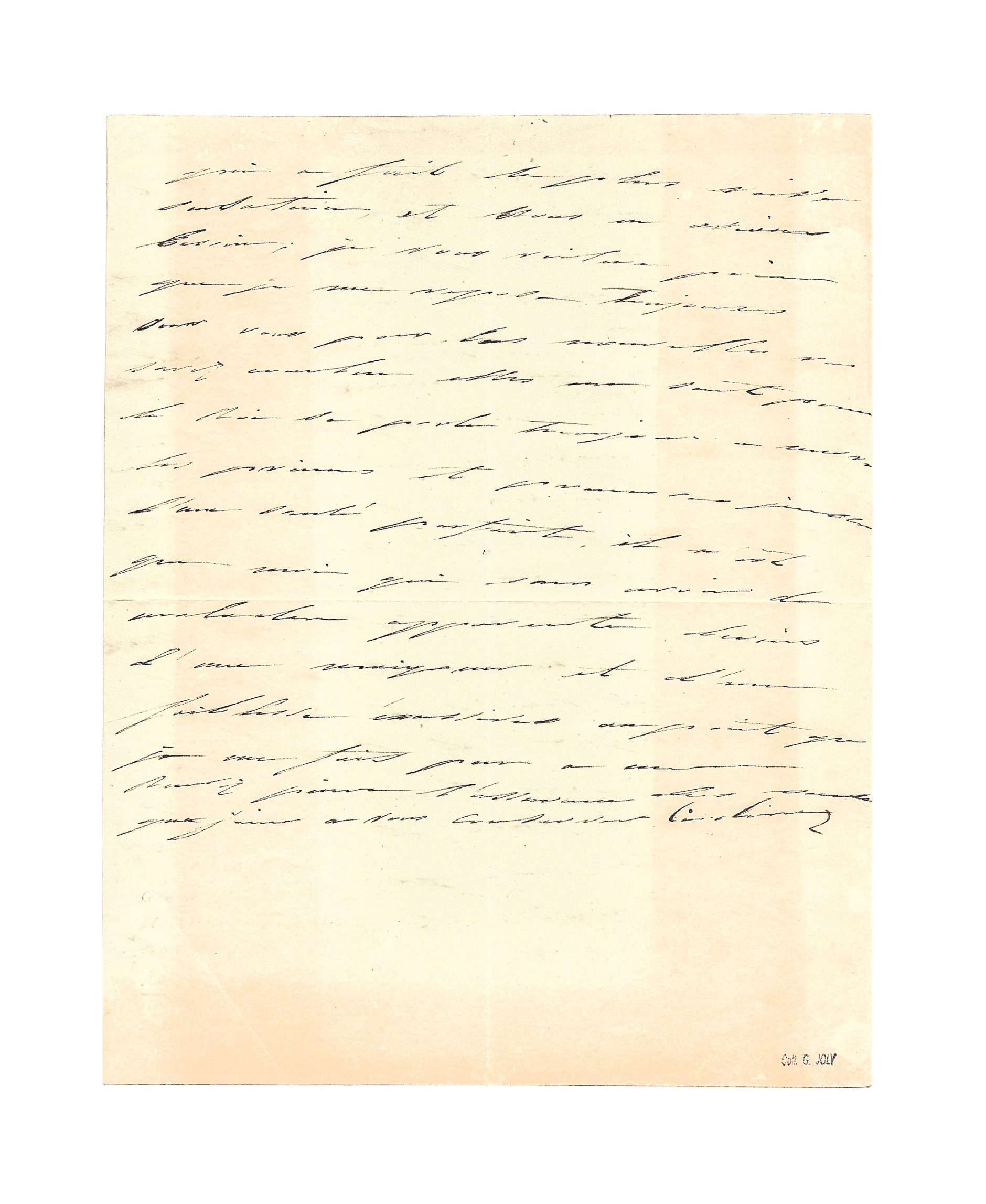 Fact sheet
BONAPARTE, Caroline (1782-1839)
Autograph letter signed "Caroline" to a Prince
[Naples, 15th May 1813], 2 p. grand in-8
slightly insolated in places
Scarce letter by Caroline Bonaparte, queen consort of Naples by her marriage to Joachim Murat and little sister of Napoleon 1er. She feels deeply affected by the death of Marshal Bessières, Duke of Istries, but nevertheless rejoices by the victory of her brother the Emperor at the Battle of Lützen 15 days earlier, which had succeeded the disastrous Russian campaign.
---
« Prince, 
J'ai reçu votre lettre du 6. Je vous remercie de votre attention tant il m'eut été affreux d'apprendre tout à coup dans le journal la triste nouvelle que vous m'annoncez, cette mort du maréchal duc d'Istrie [Jean-Baptiste Bessière], elle m'affecte excessivement. Il est cruel de voir ainsi disparaître peu à peu les personnes qui depuis 15 ans sont attachées à l'Empereur et ont partagé tous ses souvenirs, cette perte l'aura beaucoup affligé. Moi j'en suis aussi tellement attristée. Je viens de recevoir la nouvelle télégraphique de la victoire remportée par l'Empereur [Bataille de Lützen], et je suis toute fière de l'avoir deviné car j'étais sûre que cela se passerait ainsi, le canon a tiré partout ici, et jusqu'à Messine pour annoncer cette heureuse nouvelle qui a fait la plus vive sensation, et nous en avions besoin. Je vous réitère, prince, que je me repose toujours sur vous pour les nouvelles. Vous savez combien elles me sont précie[uses]. Le Roi se porte toujours à merve[ille] [son époux Joachim Murat]. Les princes et princesses [Achille, Letizia, Lucien et Louise] jouissent d'une santé parfaite. Il n'est que moi qui sans avoir de maladie apparente deviens d'une maigreur et d'une faiblesse excessives au point que je me fais peur à voir.
Recevez, prince, l'assurance des senti[ments] que j'aime à vous conserver. 
Caroline »
---
Jean-Baptiste Bessières, Duke of Istries (1768-1813), was a French soldier raised to the dignity of Marshal of the Empire by Napoleon 1st.
A brilliant cavalry officer, Bessières distinguished himself in most of the major battles of the Napoleonic Wars, notably at Austerlitz, Eylau, Essling and Wagram. He was mortally wounded on 1 May 1813 at Rippach, on the eve of the Battle of Lützen.
Bessières was, according to Napoleon, "a reserve officer full of vigour, but prudent and circumspect" Mediocre commander-in-chief, he was, on the other hand, an excellent cavalry general, courageous, capable of initiative and who often led in person the charges of his cavalrymen in front of the enemy. He is also a cultured, pious and popular man within the Guard. His death was strongly felt by the Emperor, who declared about him: "He lived like Bayard, he died like Turenne"
La bataille de Lützen a lieu le 2 mai 1813 lors du retour de l'armée napoléonienne après le désastre de la campagne de Russie. Wittgenstein attaque une colonne de Napoléon près de Lützen, afin de reprendre la ville de Leipzig. Après une journée de combats intenses, les forces prussiennes et russes battent en retraite.
Provenance: Collection G. Joly